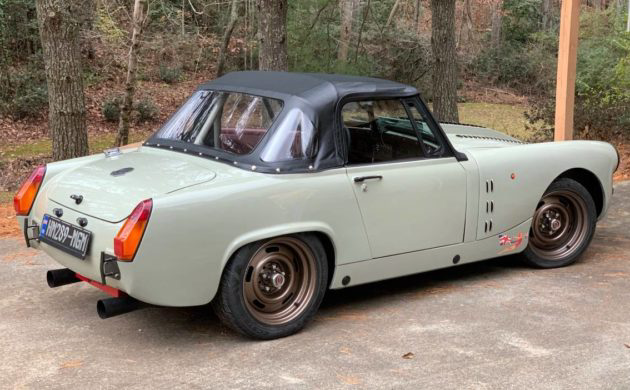 If you've been around the classic car hobby for any length of time, you've probably heard the names Holman and Moody. They are two of the more popular names in the performance industry and have had their hands in countless race cars over the years beginning in the mid-1950s. When it comes to power-to-weight ratios, it's hard to beat a very small car with a V8. This was Carroll Shelby's idea with the Cobra and seems to be the same principle that was applied to this 1972 MG Midget. It can be found here on Craigslist with an asking price of $25,000, which seems like a reasonable price. Wearing license plates from Great Britain, the car is currently located in Lenoir, North Carolina. Check out the details for yourself and thanks to Pat L. for the tip on this cool racer!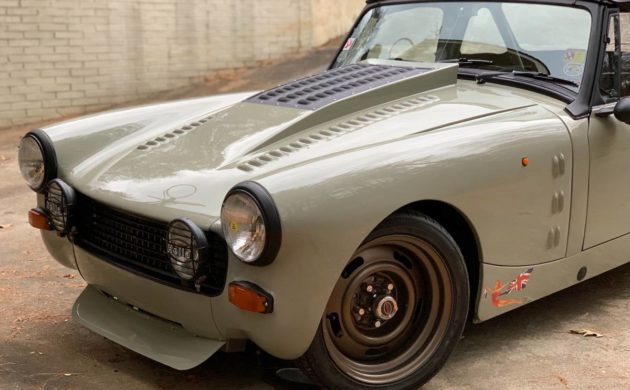 In case you think this car is posing as a race car or it has a few racy bolt-on items to look the part, you'd be wrong. It features a full tube chassis with a custom coil-over suspension, four-wheel disc brakes, and a racing drive train. You can also see it has custom low-profile tires and wheels which look like stock steel wheels. It also has a front splitter, driving lights, cowl hood and tons of louvers.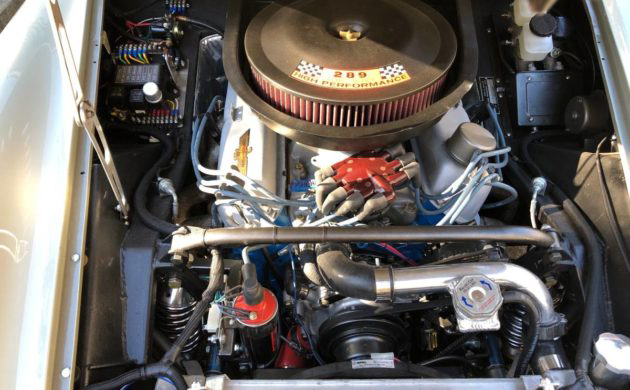 As mentioned before, like some of the AC Cobras, this MG features a 289 cubic inch V8 which fits amazingly well between the fenders. You can see there is a ton of stuff located in a tight spot, but it seems to be done really well. There isn't a ton of information in the ad, but it does say the engine has ported heads and Chevy valves. The transmission is a T5 which sends power back to the 8.8 Ford rear end.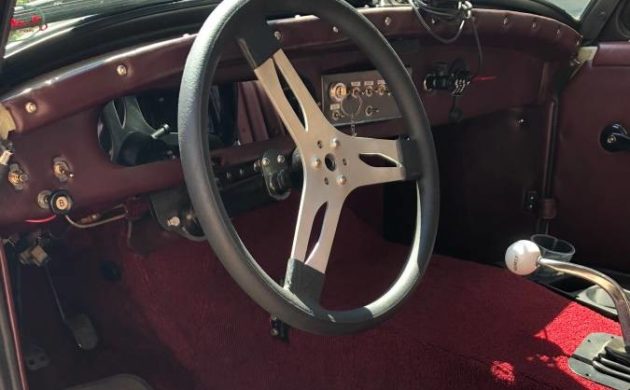 Aside from the carpet, the interior is pretty much all business. Unfortunately, there's only one photo of the cockpit in the ad, but it looks like it was purpose-built for the most part. You can see a bank of switches on the dash along with a custom instrument cluster and steering wheel.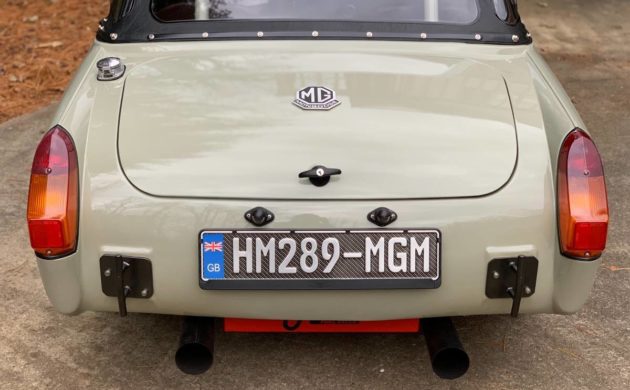 Here you can see the car wears license plates from Great Britain. The dual exhaust (and fuel cell?) look pretty menacing outback. I bet a lot of cars got the same view of this car on the track. Hopefully, the seller will provide some more details about this car and any racing provenance it may have. Overall, it looks like a nice racer that would be a blast to drive. How about you?