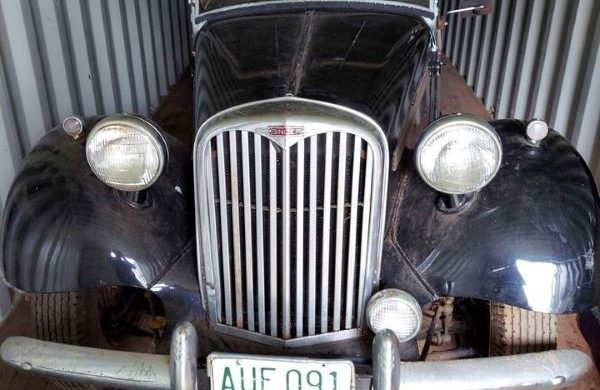 Right off the bat, the listing for this Singer is a bit confusing. It is listed as a 1943 Model C but the VIN states it as a model AD which was produced between 1951 and 1955. That being the case, the seller probably meant 1953 and not 1943. And Singer, like most British auto manufactures, ceased production between 1940 and 1945 due to WWII. Now that that's out of the way, let's check it out. This Singer is located in Deming, Washington and is available, here on Facebook Marketplace for $20,000.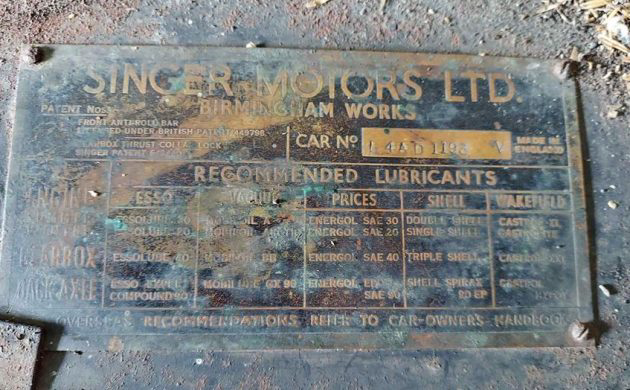 Singer Motors started life as a bicycle manufacturer and then migrated into motorcycles and, finally, automobile production starting in 1901. They had a long history of manufacturing many different models but competition in the '50s forced them into the hands of the Roots Group in 1956. Rootes continued to manufacture Singer branded automobiles until 1970 when they, due to financial difficulty, filed for reorganization. The 4AD was the last of Singer's roadsters and it was designed for export markets (the 4AB was the domestic version). It is estimated that there were about 3,400 4ADs built at Singer's Conventry, England assembly plant. You can read more about Singer at Singer Cars.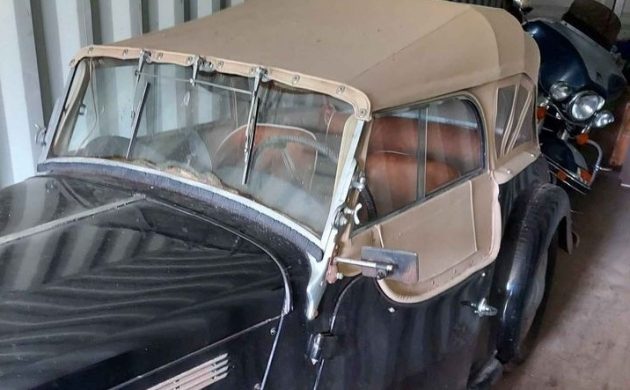 As is usually the case with Facebook Marketplace listings, the details are light. This example has been restored but the seller states that more work is needed. It is listed as being green but the images look more black than green and they reveal little about the car's exterior condition. It actually shows as being old, in nice condition but old, which is indicative of a restoration that occurred some time ago. Of note, it appears that turn signals were added after initial production.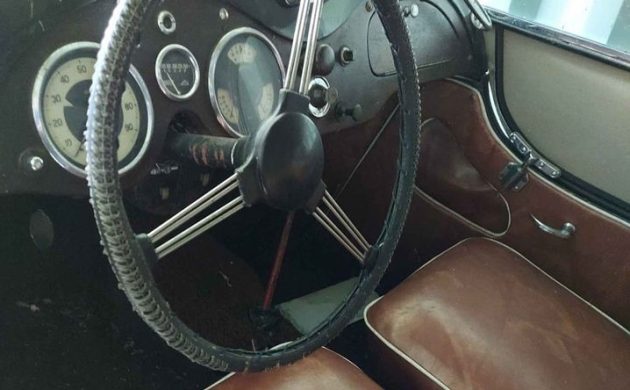 The interior image is limiting but from what can be spied, it appears to be in fine nick. The seats and door cards may have been recovered at some point as they don't appear to be pushing 70 years of age or have experienced 140,000 claimed miles. Nevertheless, it looks like a tight fit for two. Unfortunately, nothing is said regarding this Singer's engine or operating prowess. Research indicates that motivation is provided by a 48 or 58 HP, 1500 CC, in-line, four-cylinder engine. The deciding factor on power is based on a single or dual carburetor configuration, but again, we don't know what this Singer possesses under its bonnet. The transmission employed is the typically found four-speed manual.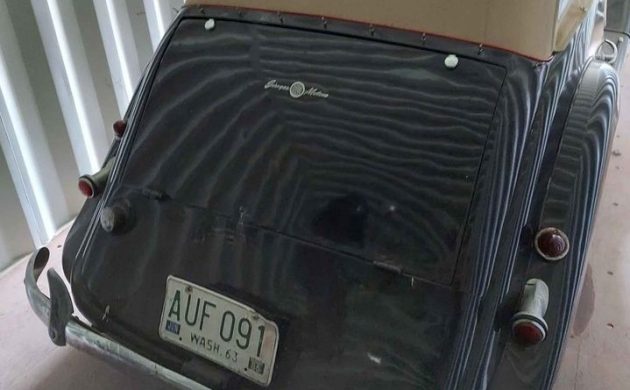 It would be good to know why this Singer 4AD is domiciled in a container, is it going somewhere, returning from somewhere, or is it this car's normal resting place? It doesn't really matter, it just invites questions. A Singer isn't an everyday find and the price on this one seems high, especially considering the paucity of details. I found a sharp-looking '54 on an auction site that failed to garner half of what the seller wants for this example. And at this price, the seller should at least know the correct year and model, right?