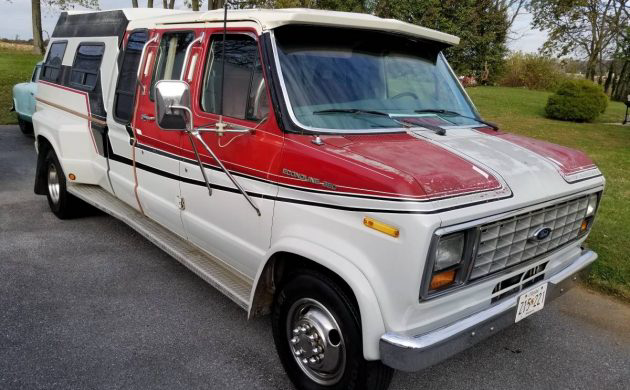 Duality basically means that you can't have good without evil or darkness without light or a van without a pickup box on the back.. er.. hey, wait a minute. This dually-equipped duality duo is a 1988 Ford E-350 Centurion, or van-pickup as I would have said. It can be found on Craigslist in Fredrick, Colorado with an asking price of $9,950 or offer. Thanks to Jack M. for sending in this dually tip!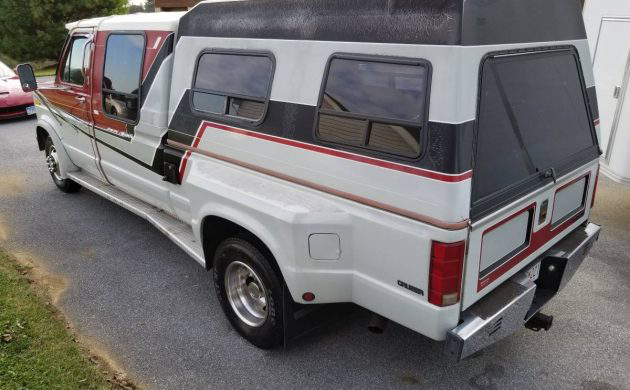 As a lover of all things unusual, or at least things related to unusual vehicles, I have a soft spot for these creations. I'm always interested in an unusual vehicle to haul the oddball motorcycle collection around and this is something that a person could even sleep in if they had to. That is if they weren't kept awake by the burnt-rose-colored fabric on the seats.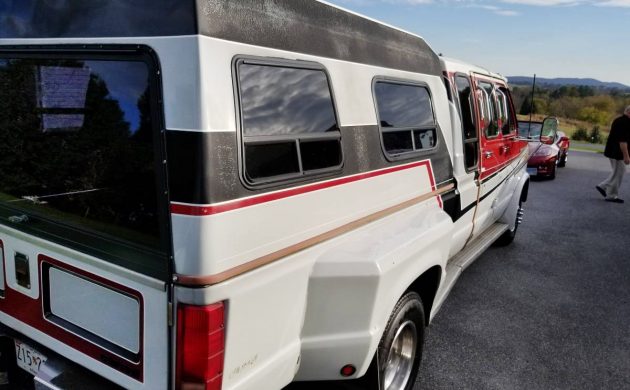 This unusual hauler appears to be in great condition. The Centurion conversion on vans typically meant that a person meant to haul a horse trailer or travel trailer so there would be a fifth-wheel in the box, but that wasn't always the case. This is a graphics-heavy paint and tape scheme here, I might want to tone things down a notch if this were my van-truck.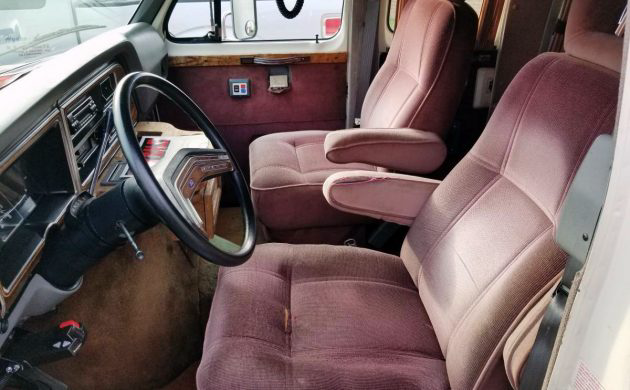 The seller says that this rig has only had two adult owners since it was new. The interior sure is a churning sea of muted colors but it looks good in there. Compared to my tiny Dodge D-50 pickup this would be like piloting the Goodyear Blimp and I bet it would ride as smoothly.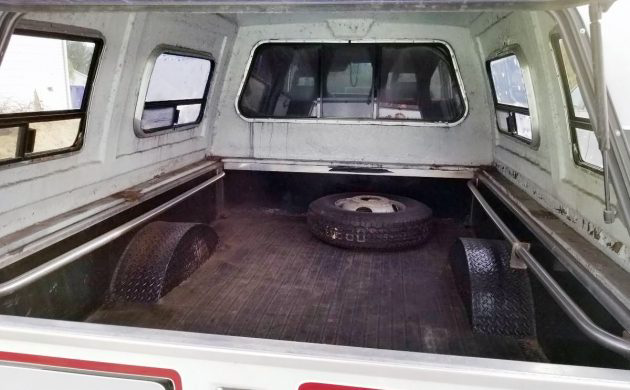 There are no engine photos but this one has just "3,000 miles on Jasper 460 v8 gas motor. 5,000 + miles on professional c6 automatic transmission rebuild", according to the seller, or the lister, who is a friend of the seller. It has had a good bit of work done including a new "oil cooler, exhaust manifolds, high torque starter, battery control modual, electric trailer brake control." Have any of you owned a van-truck / Centurion conversion? Are they needed anymore with four-door pickups being as popular as they are today?
Have something to sell? List it here on Barn Finds!