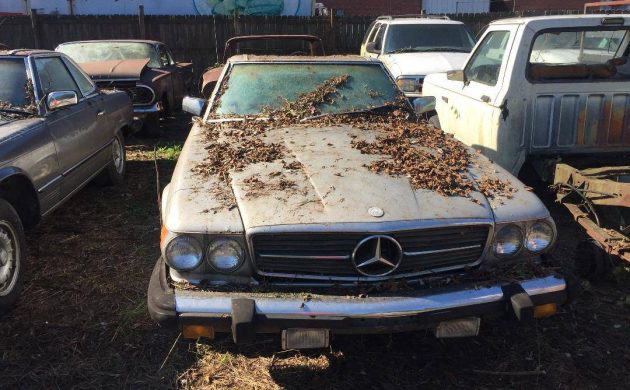 There must be one heck of a story that allowed these cars to just sit in Rocky Mount, North Carolina for long enough that they look like this! The cars are listed for sale here on craigslist and consist of two Mercedes Benz SLs, two Triumph TR6s, both of which look relatively solid considering their location and occupation for the last who knows how long, and two MGBs, both of questionable structural integrity. If you are looking over the B's and drooling I would highly suggest an in-person inspection.
I'd guess this is an early car from 1969 through 1974 due to the placement of the parking lights.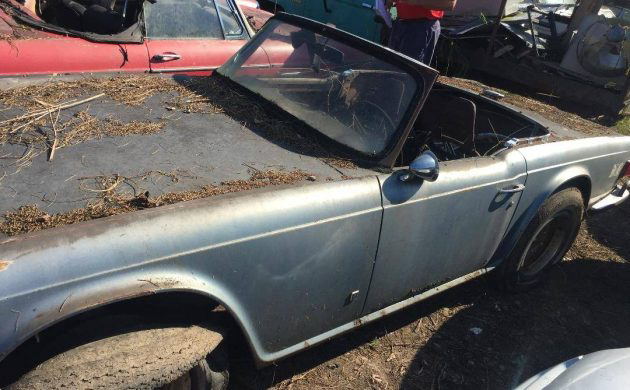 The body shell on this TR6 illustrates a potential suspension issue with the left front. It at least needs bolting back together to fully be roadworthy.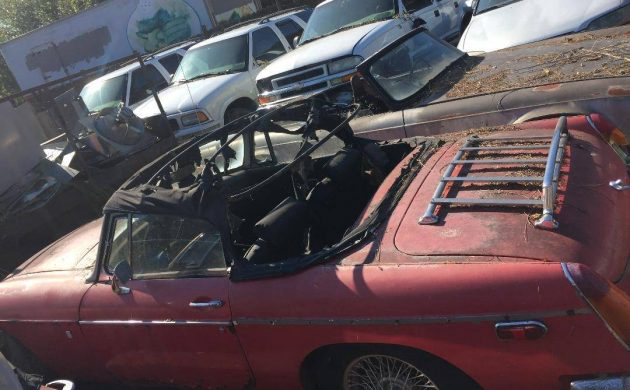 On the other hand, what I can see of this MGB doesn't look too bad. The easy way out is to buy them all, decide what ones you want to keep and restore or refurbish and sell the rest to fund the parts and supplies you will need. So what would your plan of action be? We don't know pricing but assume for a moment each carcass will cost you $1,200. Which ones would you keep and which would you sell?  I'll give you my answer below as a start: I'd start with the light blue TR6, followed by the silver Mercedes. Both Bs would be packaged together to see; I've done MGB sills once and I never want to do that particular task again. After the blue 6 and other Mercedes were gone through for anything I might need, they would be sold as well, leaving me with just the cars I want. How about you?  Rules are that all cars originally cost $1,200 and you have 6 months to finish each project off. Let us hear your path to fame below!