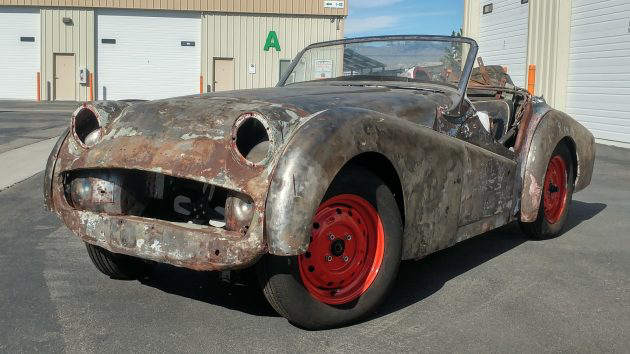 UPDATE – This one sold for $5,700 within an hour after posting it. Thanks Tom!
The Dart has sold so now it's time to list our TR3 project. I told you we are thinning the herd! The frame and drivetrain are almost done, but it still needs cosmetic work. We had planned to finish the interior and just coat the exterior with linseed oil. It would look pretty rough coming down the road, but would be brand new inside and underneath. That may not be your thing though so the future of this one is up to you. The car is located in Boise, Idaho and we have everything loaded inside the car so it's ready to be shipped. After checking what similar projects have gone for lately, I feel that $6,000 is a fair asking price. Please use the form below to contact me if interested.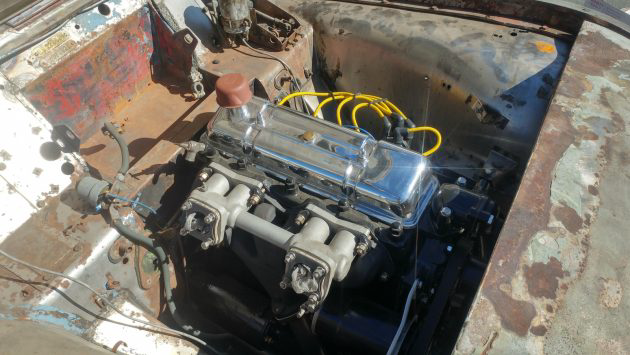 There's still a lot left to do here, but a big chunk of the hard work is already done. The engine, transmission, suspension, brakes, and frame have all been gone through. The engine has been cleaned up and just needs the fuel and cooling systems hooked up to run. There's a SU rebuild kit included and a few boxes of new parts. The paint and bodywork will be the biggest challenge, but the body is very solid. The paint is all removed so you can see what you are getting. The worst of the rust is in the floors, but the car comes with new sheetmetal and it actually looks like a fairly easy job.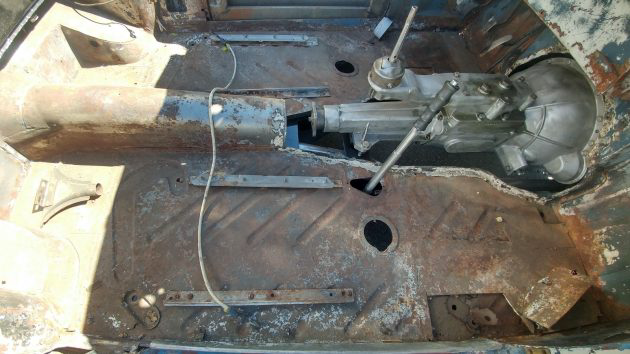 You will still need to purchase an interior kit, but the seats and most of the trim is included. The dashboard needs refinished and installed. The original gauges are included and they appear to be in good shape. Luckily, parts are readily available for these cars and the service manuals show how everything goes back together. Some of the parts will still need to be refurbished or replaced, but this is a very good start for someone who wants to restore a very cool British Roadster.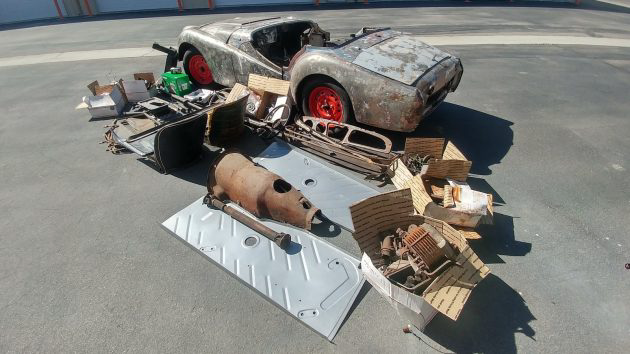 It's a shame we never got to drive this one! I've been dreaming about doing some elbow dragging for a while now. The TR3 is supposed to be one of the few LBCs that a tall guy like me can fit comfortably in. It also has more power than most of its competitors! Oh well. Maybe the next owner will give us a ride when the car is all finished up? I have a clear title and it's all packed up and ready to go. Be sure to take a look at all the photos in the photo gallery here and feel free to ask any questions you may have. Thanks!