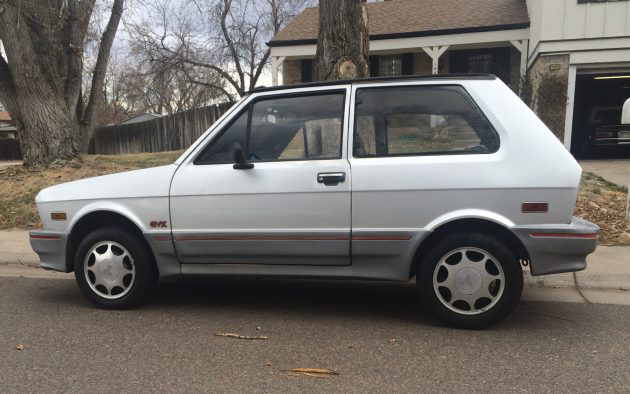 Back in the eighties, hot hatches were hot. Volkswagen may have kicked things off with their GTI, but many manufacturers jump on the bandwagon and released their own hopped-up hatchbacks. Yugo even entered the fray with their GVX. They didn't sell a lot of them and few have survived, so if you're into rare pocket rockets, this one might be worth a look.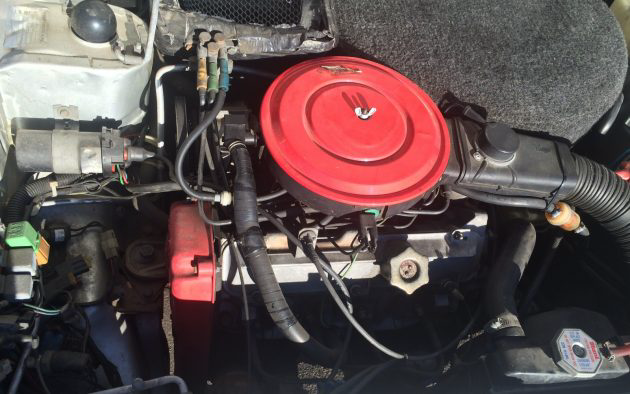 The GVX came with alloy rims, a body kit, 5-speed manual transmission, and a larger engine. We aren't talking about blistering performance here, but when the base engine only has 1,100 cubic centimeters, I'm sure the extra 200 was a welcomed improvement. This particular engine has covered 123k miles, but has been well maintained by its owner with a long list of work done recently.
VW had special upholstery in their GTI, so Yugo stitched up some nice striped fabric for their competitor. Unfortunately, there are seat covers in place here so you can't see what's underneath. Everything is claimed to work with the exception of the rear window washer. It may sap some power, but the air conditioning is nice to have because hot hatches really do get hot in the summer.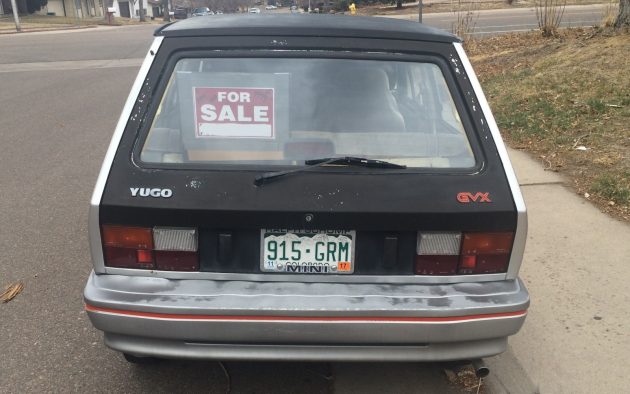 This little Yugo is a little rough around the edges, but appears to complete and mostly original. It could use some cosmetic attention, but otherwise looks like a fun little oddball. Vincent would like to get $5k, but is willing to hear any reasonable offers. The car is located in Aurora, Colorado and you can use the form below to contact him. There haven't been many of these sell recently so it's hard to gauge the value. What do you think it's worth?
Thanks for listing this with us Vincent. We hope it goes to a good home. If any of you have an interesting or odd car that you are thinking about selling please consider listing it with us!
Recent Maintenance Completed:
@ 113 K Miles = Timing Belt, Tensioner, Cam Seals, Clutch Cable.
@ 118 K Miles = New Clutch, Pressure Plate, Main Seal, Front Brakes & Rotors.
@ 119 K Miles = Oil Sending Unit.
@ 121 K Miles = New Battery, New Catalytic Converter.
@ 122 K Miles = Electric Fuel Pump.
@ 123 K Miles = Rear Brake Shoes and Wheel Cylinders.