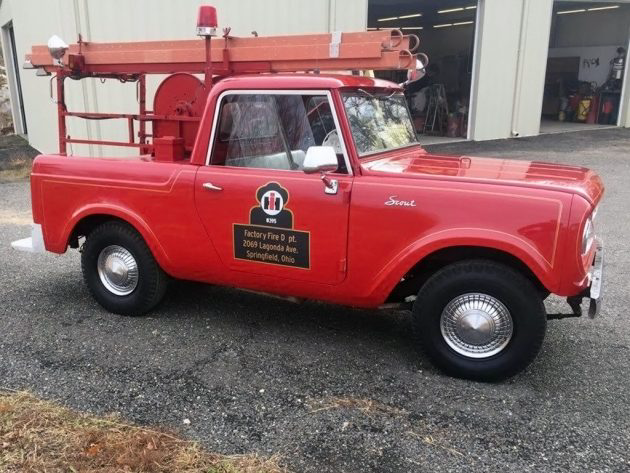 What a unique vehicle this 1965 International Scout is. It's also unique in the nice condition that it appears to be in compared to a lot of Scouts that we've seen recently. This one is listed on eBay in Old Lyme, Connecticut with a current bid price of $6,900 but the reserve isn't met. Thanks to Matt W. for submitting this Scout!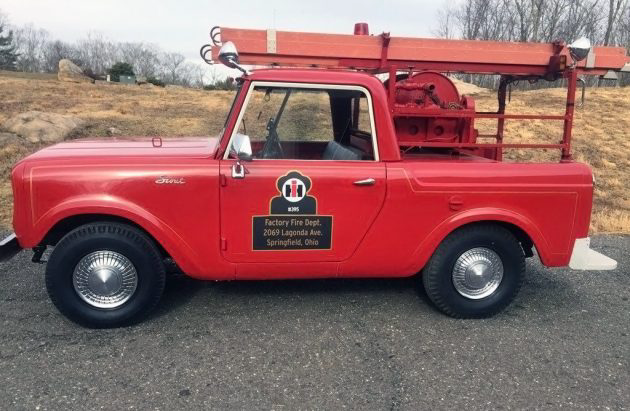 Most of us have seen fire vehicles in all varieties but I don't know if I've seen a "factory fire truck" based on an IH Scout. But, here's an old ad showing basically this same truck, so there you go. This is one incredibly nice Scout having a mere 8,000 miles on it. The seller says that it was "Rusty Jones rustproofed" when new and it looks as solid as can be.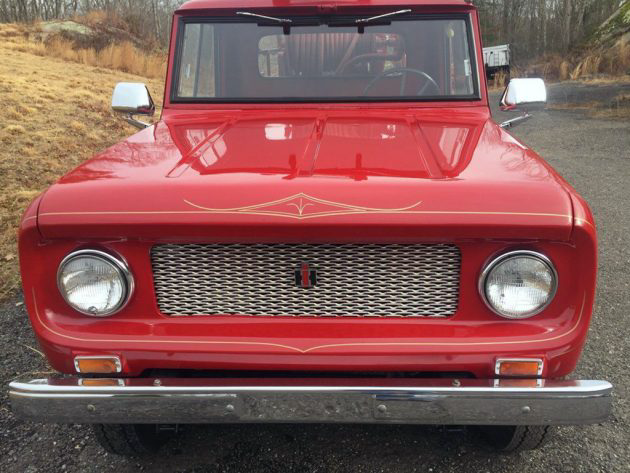 They do mention that it has "2 minor rust spots: under clutch pedal about 1/2-dollar size, surface rust left side cargo bed (water tank had leaked). Also inside kick panels (you can see in the pictures). These are rust spots, not rot holes." There are several underside photos which is always nice, and it looks as solid as Sears used to be. This rig would have had a 50-75 gallon water tank and an 8.5-hp water pump. That isn't a lot of volume but I'm guessing that they were made for getting down a trail and catching a fire early more so than putting out a raging warehouse fire.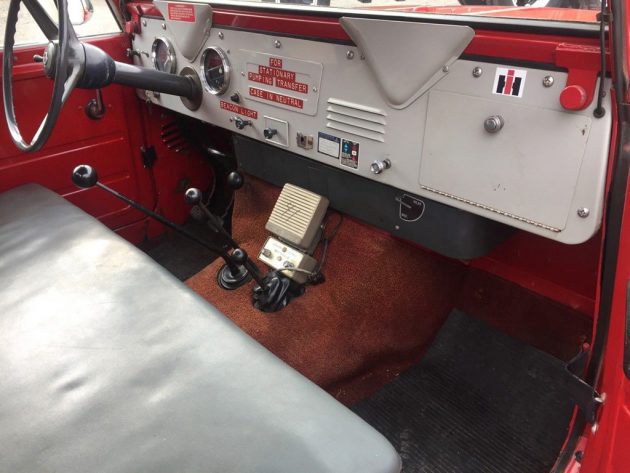 The interior also looks like it's in great condition. The seller mentions having "receipts from a complete new brake job in 2014: drums, bearings, shoes, lines, master cylinder." I love the simplicity of the Scout 80 even though it's fairly primitive compared to later models.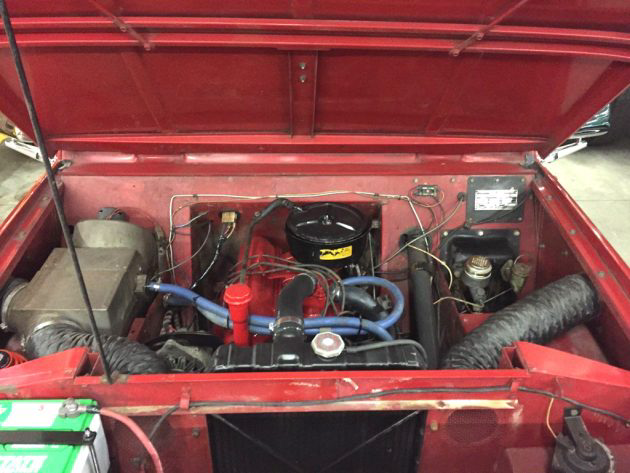 This is International's 152 cubic-inch inline-four with around 93 hp. It had to have been rebuilt or at least removed and detailed, it looks too perfect. I could be wrong but even with only 8,000 miles a 53-year old engine wouldn't be this shiny, would it? It does look great, though, and there's that Interstate battery! It's new, as is the " water pump, new hoses (engine), new radiator, new gas tank." I don't know if the fire truck portion of this Scout is holding down the price but it seems like a Scout in this great condition should be close to twice the current bid price by now, shouldn't it? Hagerty's good condition Scout is $13,700. This could end up being a bargain depending on the seller's reserve price. Have you ever seen a factory fire truck Scout?
Have something to sell? List it here on Barn Finds!