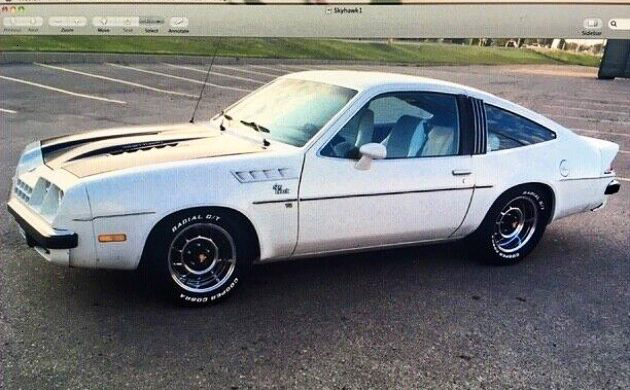 General Motors hit a home run with its model-year 1975 second-generation 2+2 H Body styling. Sold by Pontiac, Buick, Oldsmobile, and Chevrolet, nearly 1.6 million found their way onto the roadways between 1975 and 1980. Today you rarely see one, though, especially not one like this, with a wicked 3.8L (231 cid) turbocharged motor! This 1977 Buick SkyHawk in Saskatoon, Saskatchewan, Canada swallowed the powertrain of a later Buick Grand National, one of the fastest cars of its day. Other custom touches include GN turbine wheels and matching trapezoidal vents on the hood and fenders, The listing here on eBay has attracted a single bid of $1000 as we go to press, not surprisingly without meeting the seller's Reserve.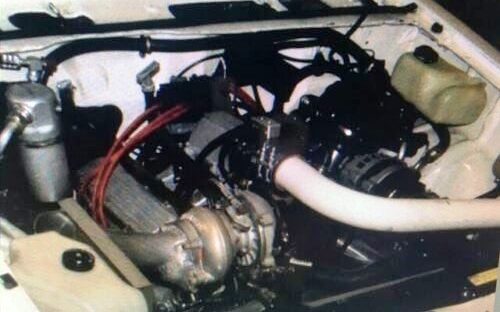 At first glance, this car reminded me of another white GN turbo-powered '77 SkyHawk we featured here on Barn Finds in 2018. Digging deeper into the comparison, I'm almost certain this *is* the same car, based on custom fabrication like the white intake tube and heat shield beside the turbo. Personally I prefer the 2018 version, but a Grand National fan might well prefer this iteration.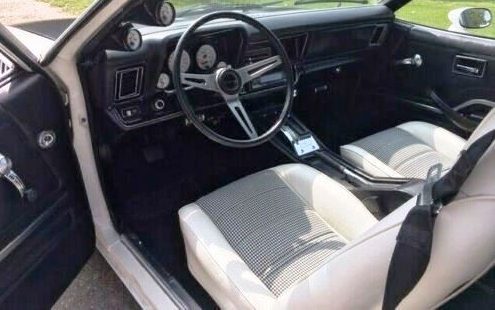 The white-and-black interior with houndstooth inserts looks nearly immaculate, and I had the same color scheme in a 1976 Skyhawk that served me well for over 100,000 miles. Mine lacked the turbo of course, but it did have a five-speed manual gearbox. While power is not mentioned in this listing, the 2018 ad boasted nearly 500 HP or roughly four times stock. That definitely requires engineering, and we should all hope the unibody, suspension, brakes, and drivetrain have been reinforced to make safe use of that power. Indeed the seller lists an Auburn positraction differential, upgraded axles, and coil-over suspension among the upgrades.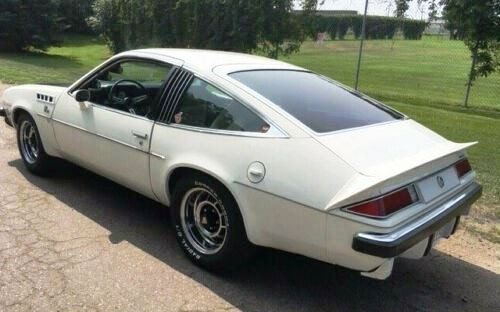 Even with the GN wheels, this compact coupe gives little hint that you'd spend over $100,000 buying a new car that bests the power-to-weight ratio (5.6 lb/HP) of this Buick. Check out autoblog for more details. I can definitely see this trick H-body 'Hawk flying home to roost with a Buick Grand National fanatic, of which there are many. When's the last time you saw an H-body in traffic?