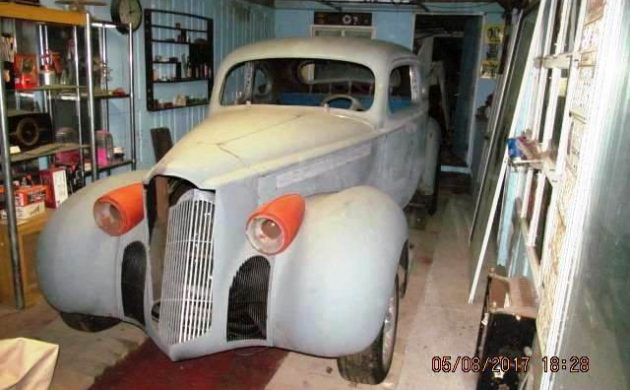 Among '30s and '40s front ends, it's hard to beat the Packard. With its background making bespoke cars for the super-rich, Packards carry a certain undeniable presence that you have to appreciate in person. This 1940 Packard coupe in Annapolis, Maryland has gone well along the road to Hot Rod Town with a Mustang II-style front end, small-block Chevy V8, and other changes that put this one in the "never to be restored" category. The listing here on Craigslist asks $15,000 for the car plus a host of parts removed or intended for installation. Thanks to reader Jay L for spotting this fine machine.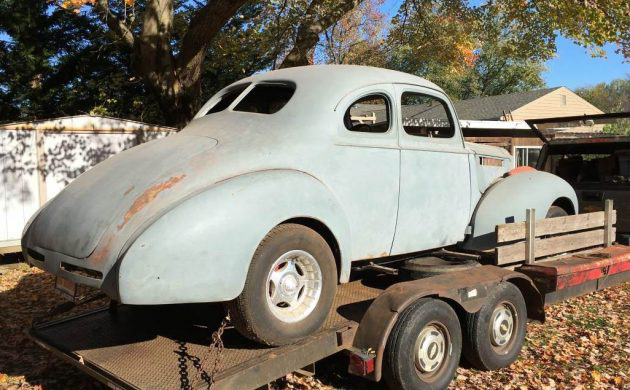 Fans of the iconic "Split Window" Corvette coupe may be willing to pay double for this spilt-window Packard. Or maybe not! The updated rolling stock indicates the direction this car was heading. The new owner can pick a stance and rolling gear that suits his or her fancy. The seller states that the primer hides nothing but solid original metal with no patches. That represents piece of mind for the new owner.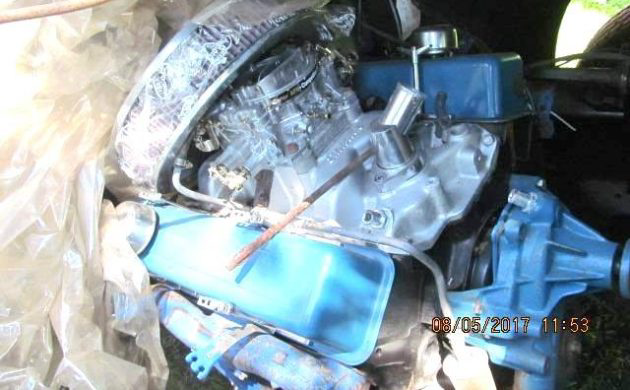 The ubiquitous 350 cid (5.7L) SBC (Small-Block-Chevrolet) probably powers more hot rods than any powerplant on Earth. I'd paint this one Packard green and pay respect to Packard's exquisite engineering with some vintage touches. The asking price includes a Vintage Air air conditioning system, digital dashboard, and more!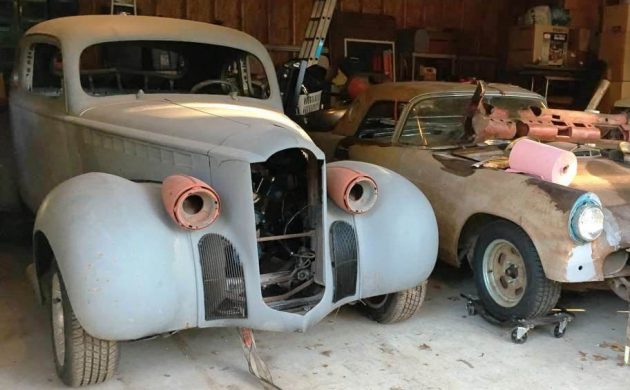 The front end hails from an Aerostar van, a more modern alternative to the time-honored Mustang II setup that graces many hot rods. Cars of this vintage are narrower than many later cars, so the Mustang II and similar setups give you rack-and-pinion steering, disc brakes, and room for a V8 engine with a narrow enough track to allow for some meaty tires without fender mods. How would you finish this high-class hot rod?