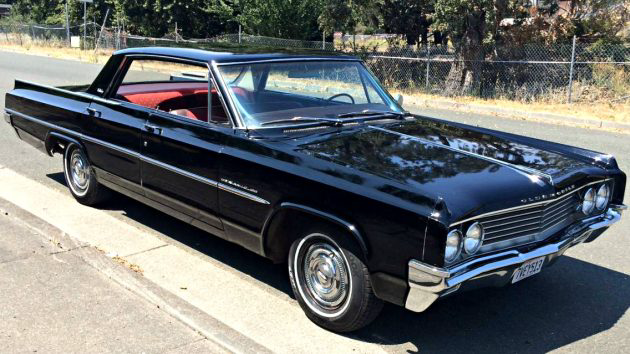 Although there are many great cars that came out of every decade of the past, there were many nice sedans that came from the mid 1960's when the "Fin" craze has died down. Remarkably clean and original, this Oldsmobile Dynamic 88 Holiday Hardtop is a real beauty for not a lot of money. With a few minor flaws present, this great looking sedan is offered for $4,500. Take a look at it here on craigslist out of Santa Rosa, California.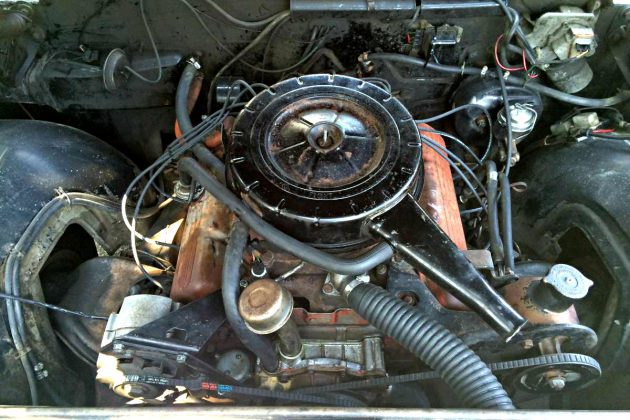 Ready to drive, the "good" running 394 V8 has some patina, but could be detailed and touched up to dress up the engine bay. A great deal of maintenance has been performed, including new tires, brake booster, intake gaskets, lifters, and tune up. While the intake was pulled off the seller should have done the valve stem seals as well as this engine does puff some smoke on start up. Bad stem seals aren't a deal breaker, but it is something that could be completed in a weekend or two. There are also a few other issues that need to be resolved with this 88. The fuel sender has given up and now leaks fuel when the tank is more than half full.  Also the heater fan is non-op possibly being a fuse, or perhaps a bad blower resistor. There is mention of needing new front end bushings, but that seems like a reasonable request as many are likely as old as the car.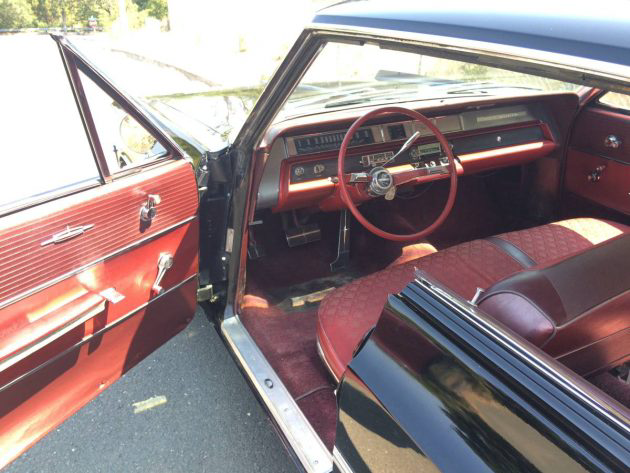 Rated at 7 out of 10 by the seller, this interior has a great appearance, and looks generally flaw free. There may be some minor color fade, but there is little to point out. A red interior with a black exterior is a classic color way, and really has a rich and appealing look. The only issues I can make out from the photos is that the carpet has some minor wear, and is a bit off color. Also there is some minor damage along the bottom edge of the driver door panel. Unmolested, the dash even bares its original radio, and nothing appears out of place. It would seem all you would need to do is hop in and enjoy!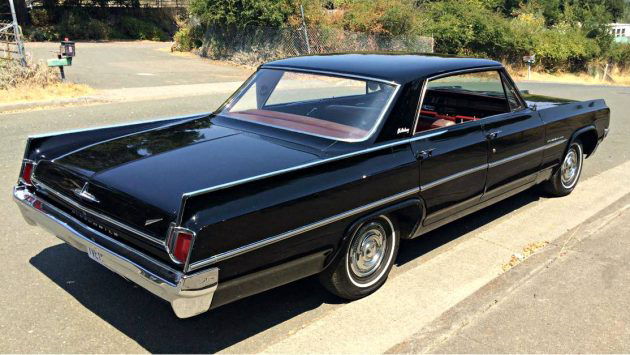 Appearing absolutely stunning, the seller has rated the paint at an honest 6 out of 10. From the photos there aren't any visible concerns to be seem but, there are a few noted dings and scratches. Although only a 6 out of 10 this Olds shines wonderfully. Rust is of a minor concern, but there is a small amount of rust present in the lower portion of the driver side quarter. This is not the end of the world as this rust isn't extremely obvious. Seeming nearly perfect, this Dynamic 88 is a beauty that could easily be preserved and enjoyed in its current state for years to come. Would you take you next "Holiday" in this Dynamic 88?