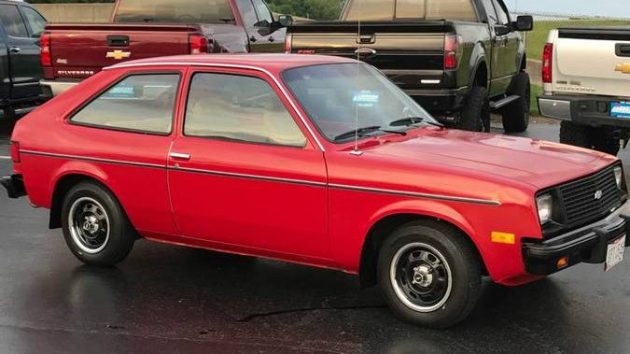 Gas is cheap again (so I'm told, at least, not really here in California), so sales of trucks and big trucky things are booming, but the pendulum will swing again and when it does, you're going to wish you were driving a Chevette. What's that, you say, you don't care how expensive gas gets, you wouldn't be caught dead in a Chevette? Well, if you can pass up this cherry, rust-free, two-owner, 49,000-mile '82 Chevette Scooter, more power to you, but one lucky buyer will be getting 40 em-pee-gees' worth of fun for just $3,400, and they'll find it on craigslist in Tipp City, Ohio. They'll be thanking reader Pat L. for passing along the tip to us, too.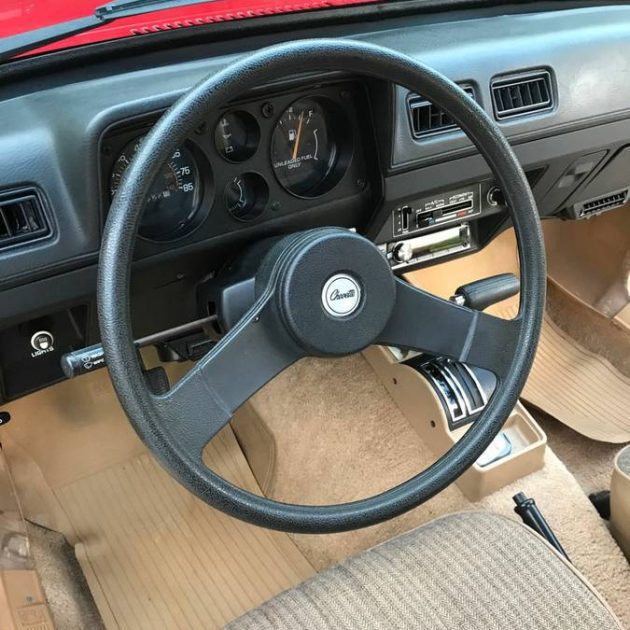 This Chevette may be the most basic Scooter model, but it's a loaded Scooter—and if you think "loaded Scooter" is an oxymoron of "jumbo shrimp" caliber, feast your eyes on the cloth upholstery, fully carpeted floor, and (working) A/C here. The seller has also added a CD player for true luxury, and everything inside looks to be in great shape. When it was introduced in 1975, the Scooter didn't even come with a back seat as standard, although rear-seat delete quickly became optional and we can see in other photos that this 'Vette does indeed seat four. The photos have been artfully cropped to not show the fiberboard door panels with no armrests, though, and "fully loaded" in this case also means that, in addition to air conditioning, the 65-horsepower four is saddled with an automatic transmission. No, the Chevette buyer can never truly have it all.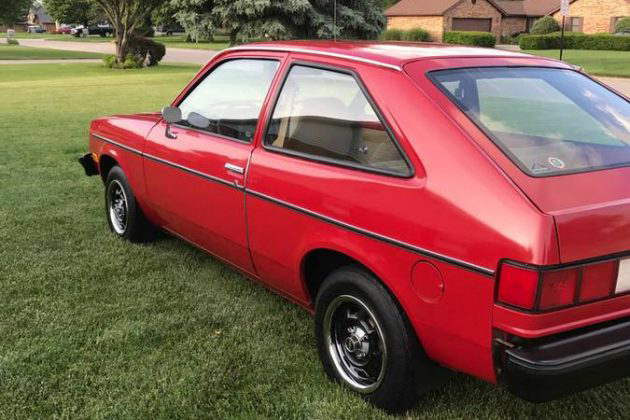 Their inability to fit all of this sub-14-foot car into a single photo notwithstanding, the seller seems to have taken good care of this most basic of transportation pods, with recent replacement of the fuel pump, shocks, and springs, and maintenance records noted in the ad. The red paint, which is said to be original, sure looks nice—when was the last time you saw a Chevette this shiny? The only real visual demerit is that, in true GM fashion, the plastic filler panels behind the bumpers have taken a leave of absence, but we'd expect nothing less. I would quibble that the price seems a little high—NADA pegs "high retail" for an '82 Scooter at $1,775, but a nice Chevette is kind of uncharted territory and I suppose we're approaching the point where it'll attain some kind of novelty collectible status. At least when gas goes back up, unlike other classic American cars, the owner will still be able to afford to drive this one!