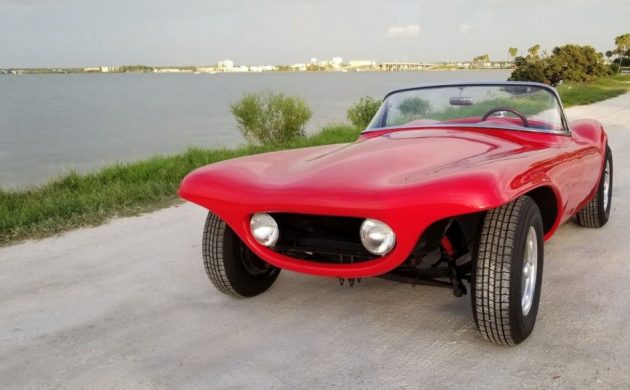 This rare kit car, known as a Bangert Manta Ray, has been the subject of extensive hunting and research. You could also call it the Cauffman car, as the original owner was one Elwood Cauffman who built it to his exact specifications shortly before selling it on. He later re-surfaced, looking for his car, and set about a treasure hunt that would result in the car being discovered in very needy condition in Texas and later being restored and shown at Amelia Island. That exact car is now for sale here on eBay, where bidding is over $33K and the reserve remains unmet.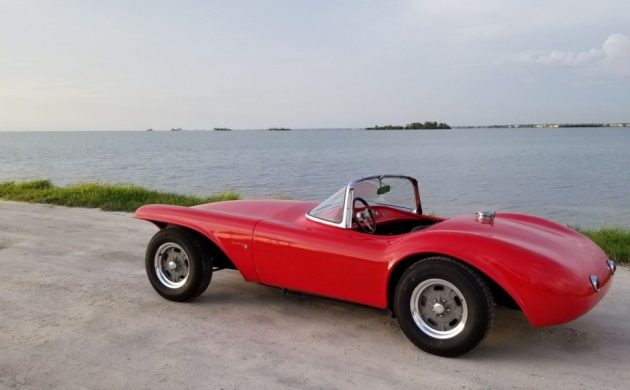 According to Hemmings, production numbers of the kits range from 15 to 300. No one knows for sure. What is known is that Bangert produced kits for a very short time before the founder – Noel – pursued a career in the film industry, making them exceptionally rare today. This example was discovered in Texas in forlorn condition, following a two-year search by kit car enthusiasts who met Cauffman shortly before he passed away.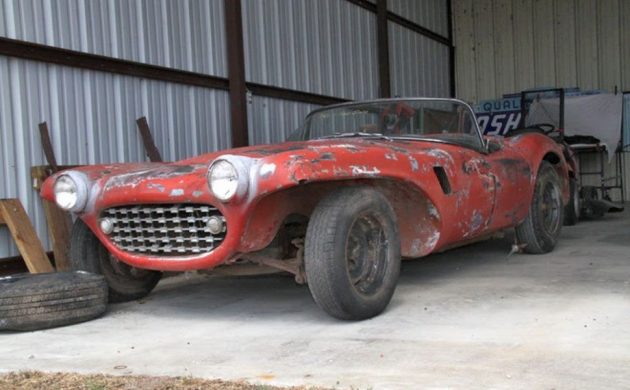 The Manta Ray was discovered with extensive damage to its fiberglass shell, despite spending many years indoors. The Cauffman car had some subtle tweaks from the original Manta Ray as Noel Bangert originally designed it with no cuts to the rear section, meaning no doors, and headlights mounted inside the grill, similar of Ferraris competition cars of the same era. Once the car was located and restoration began, the team that found the car chose to return to the original design.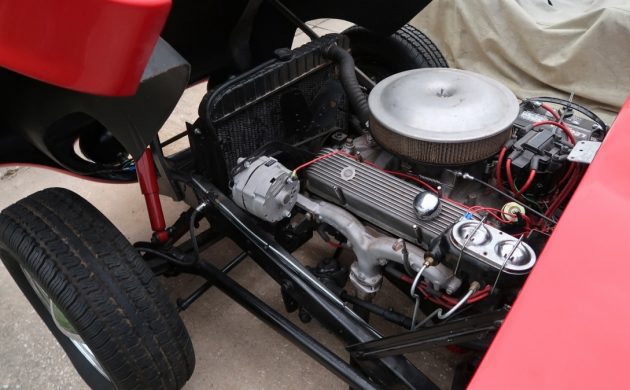 Originally, Cauffman built the Manta Ray using a 1941 Mercury as a donor, which included pillaging the flathead V8. Prior to selling it on, he installed a small block Chevy for more power, and another SBC resides under the hood today. With no one source knowing for sure how many are left and the extensive history that comes with this example, this may be one of the few kit cars you can buy with the hope of future appreciation, and admission to some of the most prestigious car events in the world. Thanks to Barn Finds reader Craig Johnson for the find.