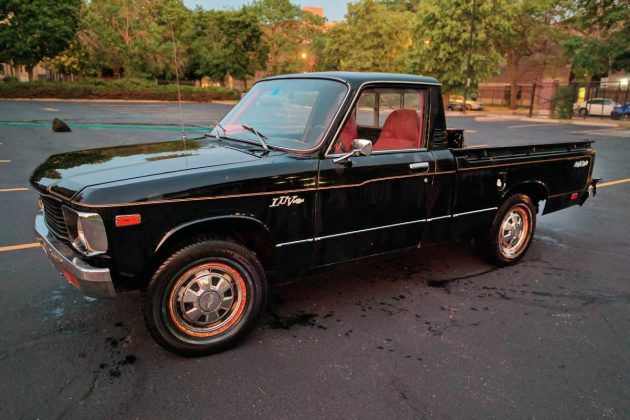 The first-generation LUV (light utility vehicle) which was made for the 1972-1980 model years. It's the purest iteration of the model, which ended in 1982 after Chevy came out with the S-10. This 1978 Chevrolet LUV Mikado is on Craigslist in the Chicago, Illinois area with an asking price of $2.500. Go here if the CL link goes away. Although it may not look like it from the photos, the seller says that "there is minimal rust on the frame and underside" and there is very "little rust on the body– almost completely clean." That's always good to hear.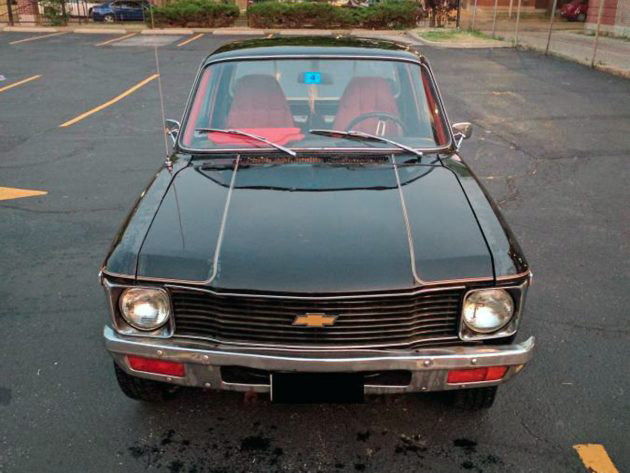 As with most Craigslist ads, the photos aren't too abundant, there are really only two that show the body of the truck, unfortunately. But, in an earth-shattering chain of events destined to knock the earth off of its axis, the seller has included an engine photo! I know! For 1978, the LUV was partially-restyled, losing two of its former four headlights and a new grille was added as well as a new instrument cluster. They also added a 7.5-foot box option in addition to the 6-foot box that had been the only choice. This appears to be the 6-footer but it's hard to tell WITHOUT ANY PHOTOS OF IT.. cough.. And, it looks like the tailgate is missing, which isn't good. The seller does mention that they have more photos if a person is interested in seeing them. I'm not quite sure why they aren't on the CL ad since it's literally $0.00 for the ad or to add photos to your already free ad.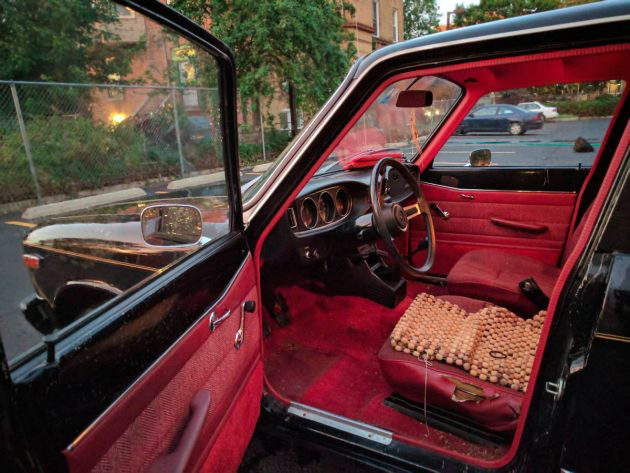 Mmmm mmm good, there's nothing like a red interior. And, black over red is so cool, so chic, so Rat-Pack'ian. I love that combo. The driver's seat has the usual wear that you'd expect from a 39-year old vehicle with 92,500 miles on it. The sassy Mikado trim package included a three-spoke steering wheel and a nice, herringbone fabric interior. I hope that the fabric on the driver's seat is still good and it's just the vinyl on the side bolsters (such that they are), that needs help, that shouldn't be hard to match. This is a really great-looking interior, the dash doesn't appear to have any cracks in it which is outstanding.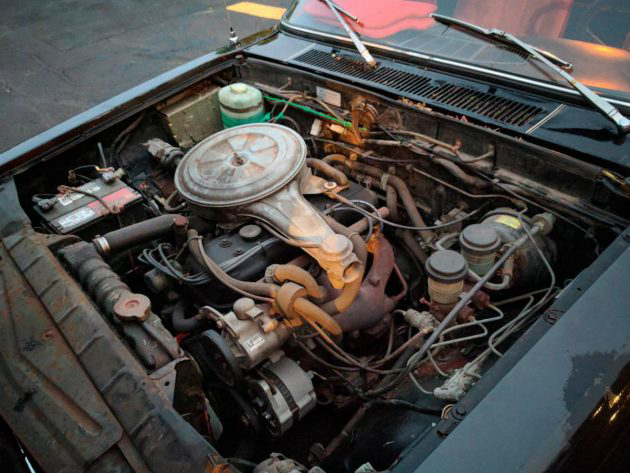 As the Chevy LUV was an Isuzu Faster in real life, it naturally has an Isuzu engine. This is the only engine that was available in the first-gen LUV, Isuzu's G180Z, a 1.8L inline-four with around 75-78 hp. A diesel engine would be available in the next generation LUV. The seller says that they've taken this truck "around the country 3 times" and I bet that it would probably do another trip or two, but they also mention that "there's currently a little ticking noise which I'm almost 100% is a bad input shaft bearing." You'll want to get that fixed before heading out on another cross-country trip. Have any of you owned a first-generation LUV? Is $2,500 a decent price for this one?