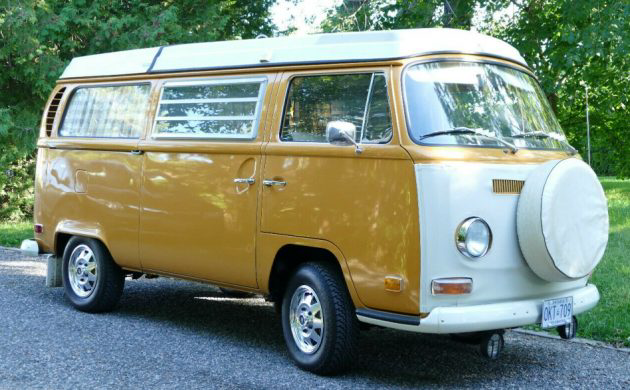 If you're in the market for a truly special vintage Westy, look no further than here! This '71 Volkswagen Type 2 Westfalia campervan is up for bids here on eBay in Oro-Medonte, Ontario, Canada and just look at this thing! Keep reading to see more! Volkswagen began making the famous Kombi vans as early as 1950. Through the years, the styles and official names may have changed, but the Westfalia and competitors like Dormobile, EZ Camper, ASI/Riviera, Holdsworth, Danbury Motorcaravans, and VW Sun-Dial remain very popular pieces.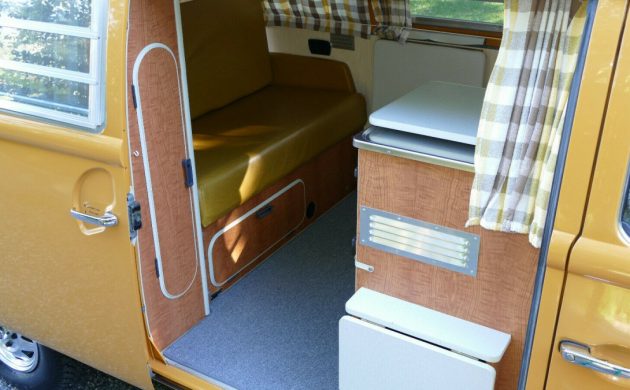 We turn our attention back to the example at hand, and the cleanliness and detail shine past even the most verbose prose that we could write about it. The seller tells us that it is a one-owner unit that has never had its engine apart, even with 53,000 original miles. It was apparently bought new, taken on some spectacular family holidays around Canada, and then put away for safekeeping while being lovingly maintained throughout its 50-year life thus far. We're also shown a collection of documentation and service manuals that are included with the vehicle.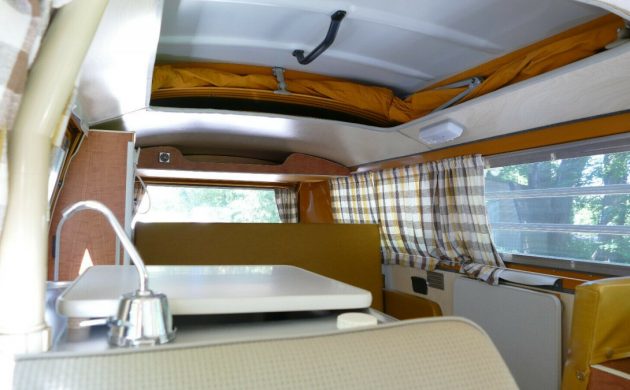 We can see what looks like a front-end protector over the nose, aftermarket driving/fog lights, and stickers on the back from its many adventures. We see also the red light under the rear bumper, which is a European safety requirement, and European vehicle sticker "D" which suggests that it may have been purchased through the Tourist Delivery Program.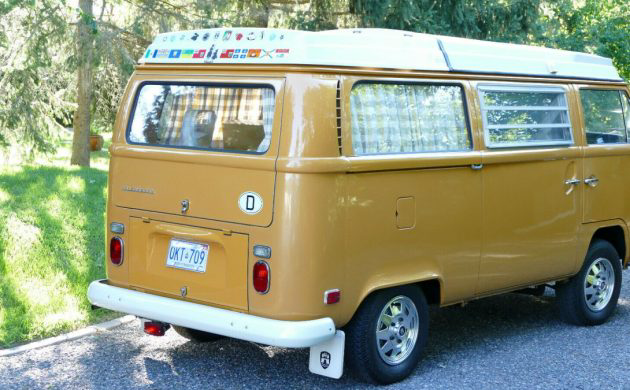 (For those unfamiliar, a customer would pick up their new van in Germany, drive it in Europe, then VW would ship it to the customer's home. In fact, many Volkswagen Campers were purchased by military men and women in this manner, and some manufacturers continue to offer this service today)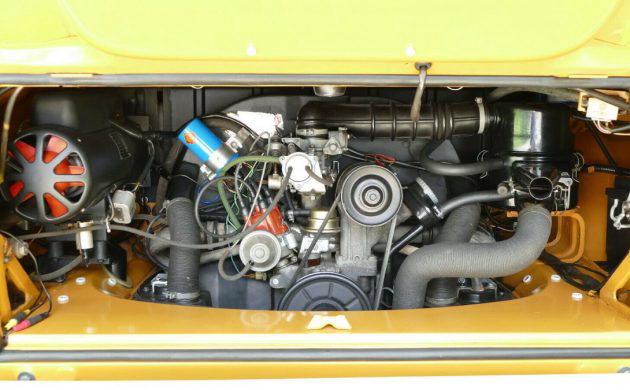 I am astonished at the seemingly excellent overall condition of this Westy. I look at the pictures and feel as though this machine may have actually been kept in a sealed bubble all this time. The inside, the outside, it all looks pristine and I would proudly preserve this to the best of my ability while taking it on more adventures for many years to come.