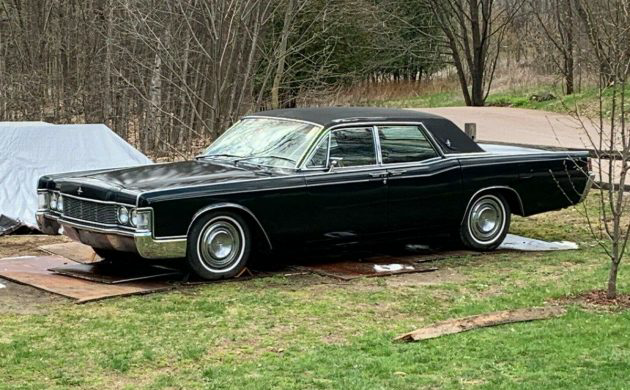 In 1968 Lincoln claimed to be "America's most distinguished motorcar." Still distinguished 52 years later, the suicide door Continentals are instantly recognizable. Sent to us by an anonymous Barn Finds reader, this 1968 Lincoln Continental sedan is being offered at no reserve here on eBay in Essex Junction, Vermont. There's not much time left on this one after 28 bids have pushed the current price to $5,400.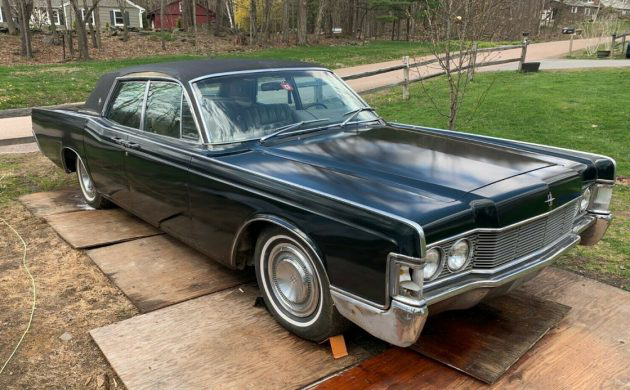 By 1968 the Continental's dimensions were growing, but its production numbers were shrinking. While 1968 was the next to last of the suicide door years that began in 1961, a coupe was offered for the 3rd consecutive model year. Coupes accounted for 9,415 of Continentals in 1968, but the most popular choice was the sedan, of which 29,719 rolled off the assembly line.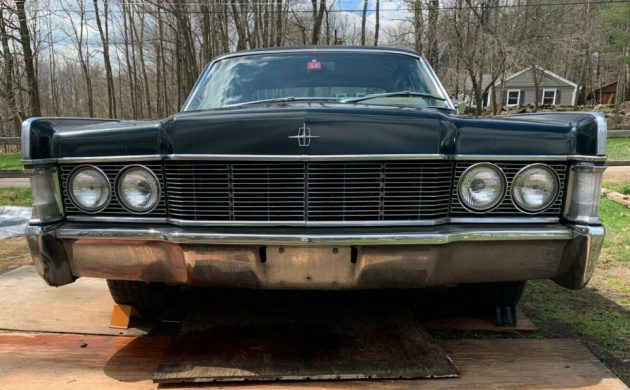 This car appears to be painted Grenoble Green, but the seller believes the car has received one poor repaint at some point. There's no confirmation if the current color is actually a repaint, original, or even a color Lincoln offered in 1968. The body appears fairly straight, but there is rust in the rear quarters. Some lenses are missing and the vinyl top has seen better days. The seller tells us the floors and trunk are solid. I'd recommend a thorough inspection of the exterior condition, because replacement body panels are extremely expensive.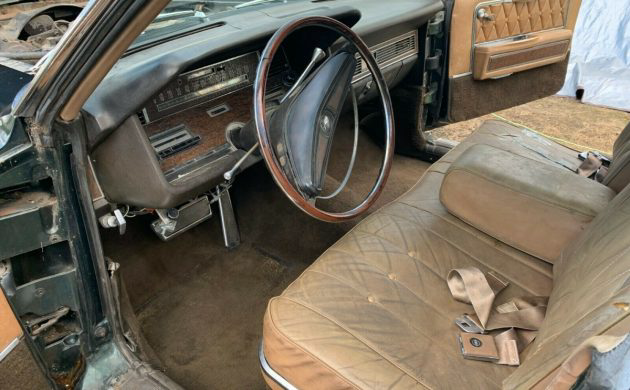 The interior is finished in saddle leather that is well worn, but looks useable. The dash is cracked and the carpet is dirty and worn. I'd be curious to see how it looks after a thorough detail.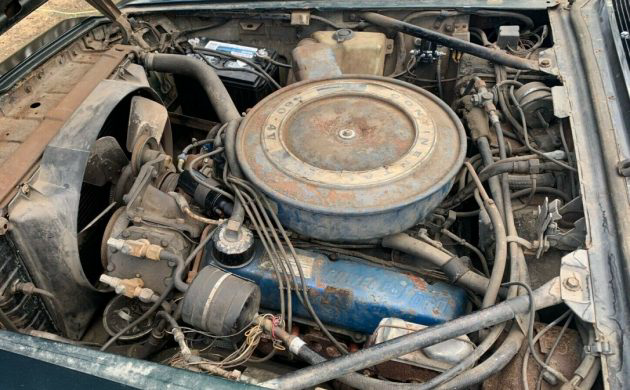 Under the hood is the new for 1968 460 cubic-inch V8. Performing better than the 462 it replaced, the 460 was rated at 365 HP and a whopping 485 lb.-ft. of torque. Even though this one doesn't have it, the 462-equipped 1968 Continentals were the last model to be produced with a MEL (Mercury-Edsel-Lincoln) engine. The seller notes the engine runs and the transmission shifts but points out a host of other mechanical and electrical issues. As with the body, a through inspection is in order as the mechanical and electrical systems on these Continentals are complicated and costly to repair.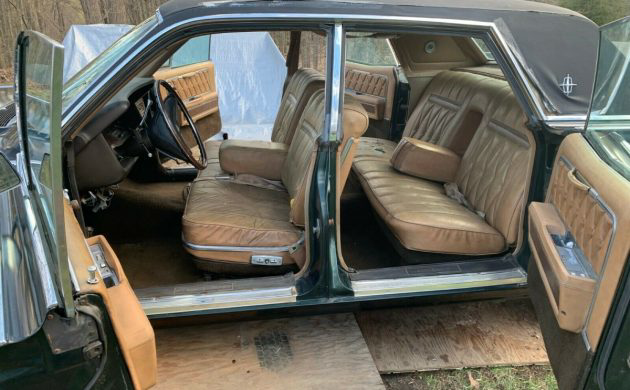 As an owner of a 1969 Continental, I can say these cars can be a challenge. Parts aren't always easy to find, they're unique in more ways than many can imagine, and they aren't cheap to restore. That said, I love my Continental and have found other owners from the suicide door years do too – they're passionate, knowledgeable, and always helpful. So, to the high bidder of this auction I say this: While at times frustrating and discouraging to own, I fully expect you'll love your new Continental. We welcome you.