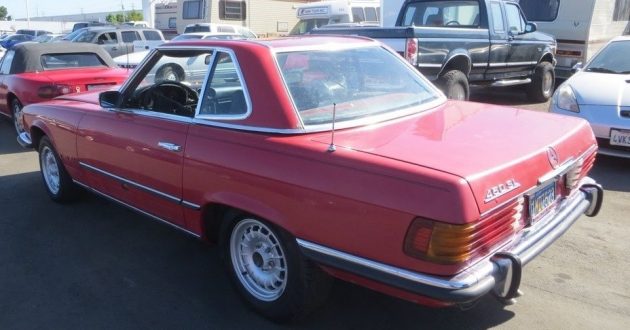 One of my favorite sellers on eBay tends to get a lot of donated, abandoned and tax write-off vehicles in their yard, and while most of the cars are completely forgettable, there's always a few that look like compelling projects. Take, for example, this 1973 Mercedes-Benz 450SL here on eBay: sure, rats have been living in the engine compartment, but the body looks clean and it's currently bid to just over $700! Take a look at some of the other finds below.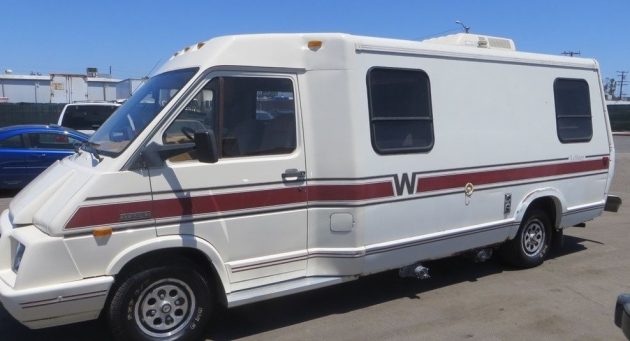 Believe it or not, this 1986 Winnebago LeSharo comes equipped with a diesel 4-cylinder paired to a manual transmission! More than that, the inside is actually quite clean – downright livable, even – which is shocking for a donated or otherwise relinquished motorhome. Now, it has the typical water damage in the roof areas that campers of this generation always seem to have, but it runs and drives and looks like it was cared for before ending up here on eBay, where bidding is just over $1,500.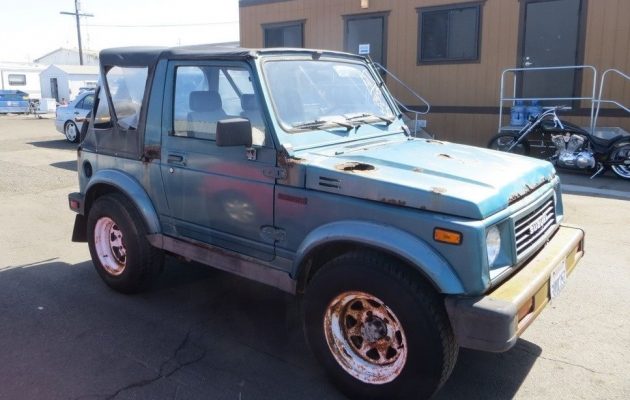 OK, I know this Suzuki Samurai is rough. In fact, I wouldn't be entirely surprised if it was parked somewhere that the Pacific Ocean washed over it daily. But if you're handy with a welder, surely this Suzuki can be saved! Now, it also is leaking some oil and coolant, and the lifters are noisy, but none of that is terminal. The bigger issue is the rust, which looks most ugly in the b-pillar area and the hood. I'd weld some new metal into the b-pillars, find a replacement hood on car-part.com, and possibly own this Samurai here on eBay for under $500.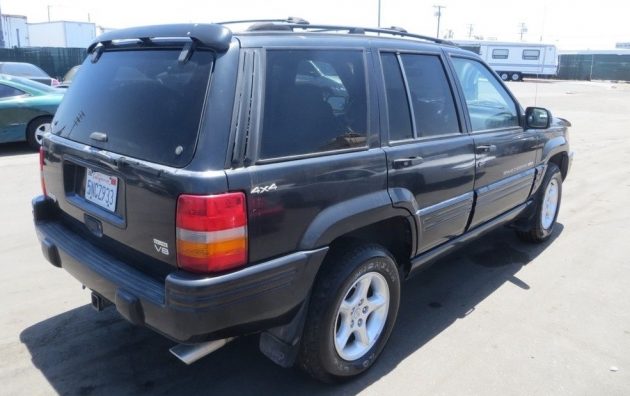 Now, here's the belle of the ball if you ask me: this is the hyper rare Jeep Grand Cherokee 5.9 Limited. This is the grandfather to the SRT family of super trucks, but it is often forgotten, likely because aside from some badges and different wheels, it was hard to tell that this was Jeep's early answer to AMG'ized Mercedes. It did have hood louvers that aided in heat extraction, but other than the swift run to 60 (7.1 seconds), this is a total sleeper of a hot-rod Jeep Cherokee. They made less than 15,000 units for one year only; shouldn't this one be saved? Find it here on eBay where bidding is barely over $200!