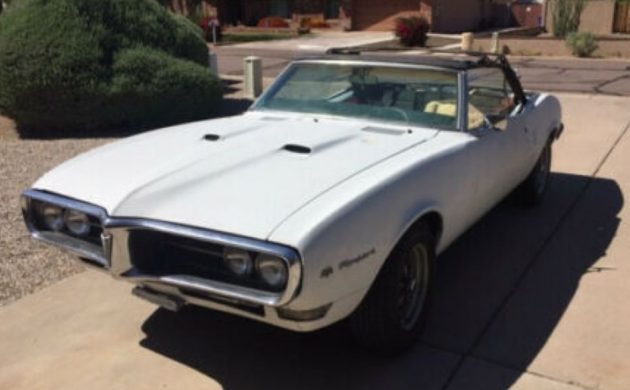 It's always a treat to find a first-gen Pontiac Firebird, even more so when it's a convertible. In spite of its similarities with a first-gen Camaro, and there are many, there are those notable differences that made a Pontiac, a Pontiac. With that in mind, let's review this 1968 Firebird convertible which is located in Tempe, Arizona, and is available here on eBay for a current bid of $8,100, twenty-three bids tendered so far.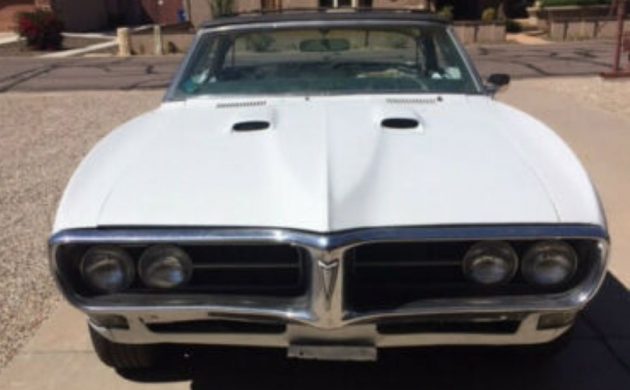 "Needs work" are the opening words of this listing. There's nothing like getting right to the point! On the surface, the missing convertible top is probably the most compelling part of the "needs work" suggestion. The manually operated frame is in place, however, and the seller has the new canvas. The body is covered in white primer but it is quite straight and showing no signs of rust – a big concern with a convertible. The included image of the trunk floor reveals surface rust but nothing invasive. This Firebird's trim has been removed but there is an included image that reveals some of the componentry. Unfortunately,  there's no indication if it is all present so some pieces may be missing.
The interior is a bit of a mess. The mismatching seats are from a Camaro and they are shot per the seller's description. There is no rear seat or door cards and one of the quarter windows is missing as well. The seller does mention that he has a new dash/instrument pod, carpet, and a windshield so the new owner won't be completely on their own, but this is definitely a new owner involvement kind of project.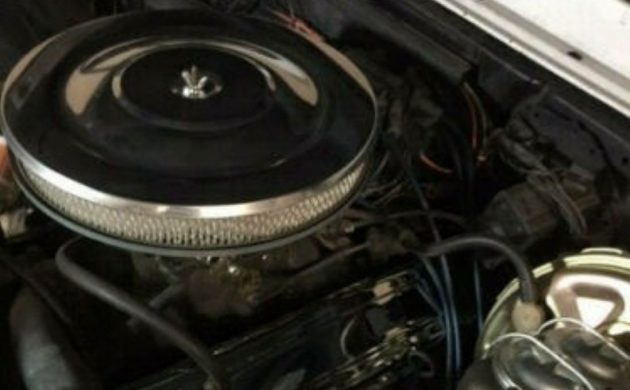 Now the meat of the issue, this Pontiac has "Pontrolet" power under its hood, specifically a non-smoking, well-running Chevrolet small block of unknown provenance. The original power plant was a Pontiac 350 CI V8, projecting either 265 or 320 gross HP. The seller believes that the transmission is a Turbo-Hydramatic 350, three-speed automatic unit. If it is, it's not original to the car as that model wasn't introduced until '69 and a Pontiac TH-350 won't bolt up to a Chevy engine anyway. Pontiac's '68 optional automatic for the 350 engine was a two-speed automatic so at least there's an improvement. The installed transmission is probably the one that came with the interloper engine. This power switcheroo is a big disappointment, the engine (and the distinctive front bumper beak) is what separates a '68 Camaro from a '68 Firebird. But wait, there's more… While the seller claims, "Drives OK", he further adds, "except front suspension seized".  I'm not sure exactly what that means, the front suspension of an F-Body is a pretty simple arrangement. There are front disc brakes in place so while this 'Bird drives OK, it should stop even better.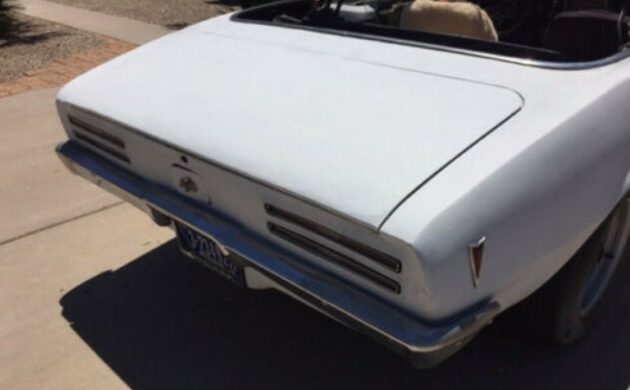 This Firebird is a bit of a mish-mash, clearly; there is bidding interest in this non-reserve auction but the new owner will have their work cut out for them. Oh yeah, one other small item, there's no title. The seller adds, "Please note that, as I have been in communication with various bidders, it appears that some states may require you to purchase a "bond" to get (a) title, which can cost you several hundred dollars." There is always a lot of speculation with no title cases; the best advice would be for a prospective buyer to contact their state DMV and see what they say about how to proceed in such an instance – but I'd definitely do that before I placed a bid. Finally, and I have to say it again, I'm pretty chuffed about the engine swap, I'd be inclined to pass – if I wanted a Chevrolet powered Firebird, I'd look for an '82 or newer model. How about you, is that item a show stopper, or are you willing to roll with the Pontrolet power?