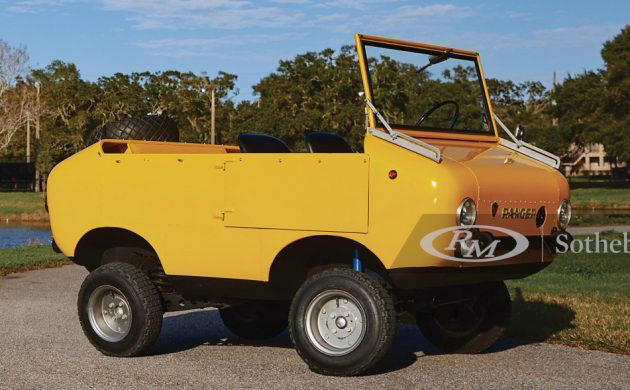 Here's another new one for me, a 1968 Ferves Ranger. The seller describes it as, "A wonderful Italian oddity with delightful styling". Fair enough though it actually looks like a cross between a toon car and a Step Two kiddie coaster car with a little golf cart thrown in for good measure. Available here on RM Sotheby's, this unusual little creation will be auctioned at Amelia Island, Florida on May 22nd. Thanks to Araknid78 for this most unique discovery!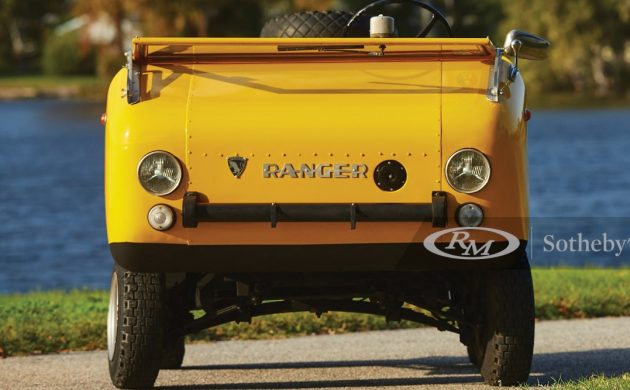 Ferves was a short-lived Italian automobile company that produced Fiat-based, two and four-wheel drive vehicles between the years of 1965 and 1970. Total production numbers are estimated to be 600 units with approximately 50 still surviving. You can read more about the Ferves Ranger on Silodrome. Valuations range between $30 and $40K.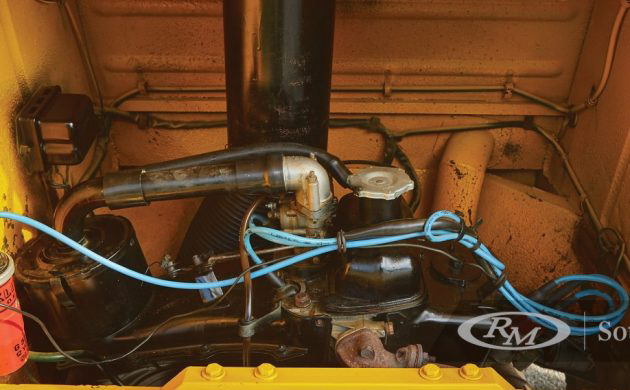 This example is a two-wheel-drive model powered by a Fiat 18 HP, 500 CC, four two-cylinder, rear-mounted engine working through a four-speed manual transaxle. So it has off-road ground clearance but not a whole lot in the off-road "pull" department. That said, the seller makes note of the Ranger's very low first gear and its ability to operate at "walking speed".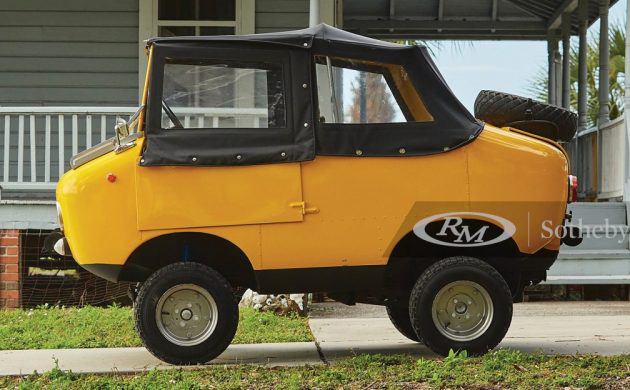 The seller claims, "The car presents in good condition throughout…". It actually seems if it presents better than just "good condition". This example is from an enthusiast's collection but there is no reference as to whether it is in original condition or has undergone refurbishment. The windscreen folds down and generally, the Ranger came equipped with a convertible top which is present with this car. The seller also mentions side roll-up windows but I don't think they are "roll-up" in the traditional sense. They are roll-up in that they are clear plastic and can be rolled up. Anyway, the exterior of this Ranger is in fantastic condition. Interesting to note is the rear-opening or "suicide" doors.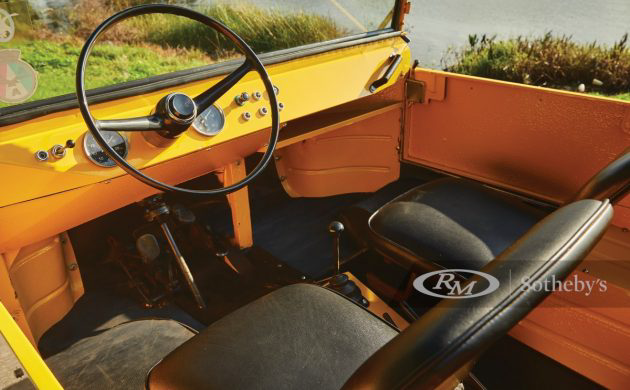 When I first spied the interior, my first thought was a VW Thing – it is a similarly spartan environment but that's what you would expect on such a basic utility vehicle. While it's not stated, it's easy to imagine that it is one of those kinds of interior settings that can be cleaned with a garden hose. The seats, I imagine, have been reupholstered, they look too good for having experienced 53 years of age along with some amount of sun exposure.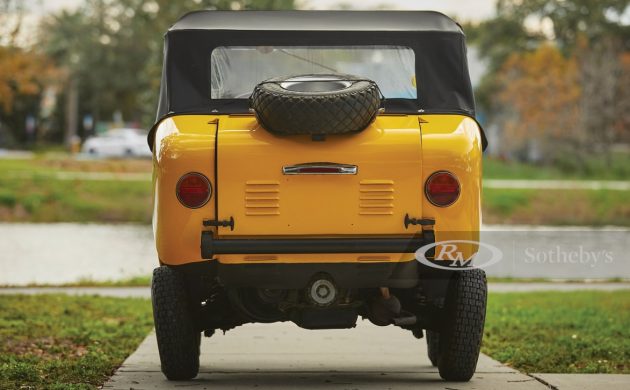 So now, it's that time when I ask the question, what would you do with this Ferves Ranger? Considering its condition and what it is, I can't see a role for it beyond a curiosity item in a collection. How about you, what are your suggestions?