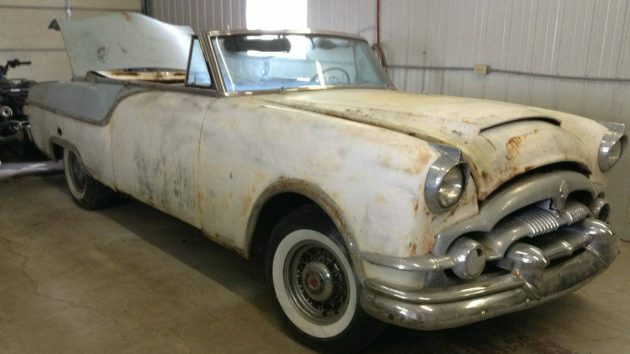 I have a weakness for 1950's Packards, and I believe the Caribbean is my favorite of the bunch. This particular one has seen better days, but like all good finds, there is hope for better ones to come! Thanks to Barn Finds reader Greg F. for sending us this find! It's located in Rochester, Minnesota and is listed for sale here on craigslist. The price (including a hardtop parts car) is a steep $8,000.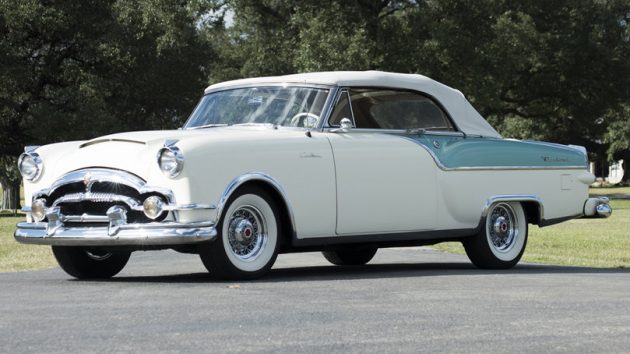 The seller only included two pictures with the ad, so it's up to me to show you how beautiful these cars can be. The car above was sold by Barrett-Jackson in 2014 for $50,600, and happens to be in a very similar color scheme to the car for sale. With real wire wheels and a lot of chrome, the Caribbean wasn't a car for introverts. Only 400 Caribbeans were produced in 1954, so even in its day there weren't many to be seen.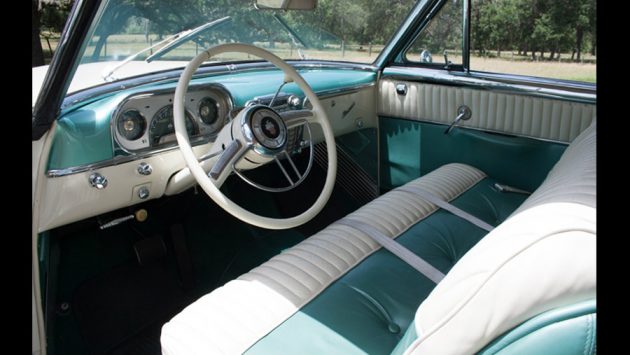 Naturally, the Caribbean had an interior befitting it's flagship status. We don't have a picture of the interior of the car for sale, but it's a pretty good guess that it will need pretty much everything. I don't see any remnants of a convertible top either, so plan on that, too. All these things are going to cost, too. It's not like you're going to find a choice of reproduction parts like you would for a 1955 Thunderbird.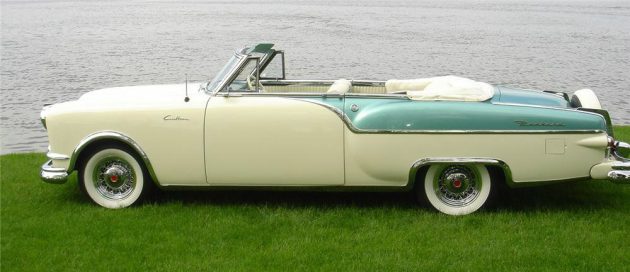 Sweet profile, isn't it? Yup, I wouldn't mind one like this in my garage at all. However, back to our subject car.
If you aren't familiar with Packards, you were probably expecting a V8 under the hood. Packard hung on to its inline 8 cylinder engines a lot longer than most manufacturers, mainly because they couldn't afford to replace them until it was really too late. We don't know if the engine turns freely or anything else about the car apart from that it is has an automatic transmission. Oh, one more thing–neither the convertible or the hardtop has a title. I know that's less of a problem for some of you than others. Since only one of you can ultimately buy this car, what I want to know is what would the rest of you be willing to pay for it if it were only one town over from you?