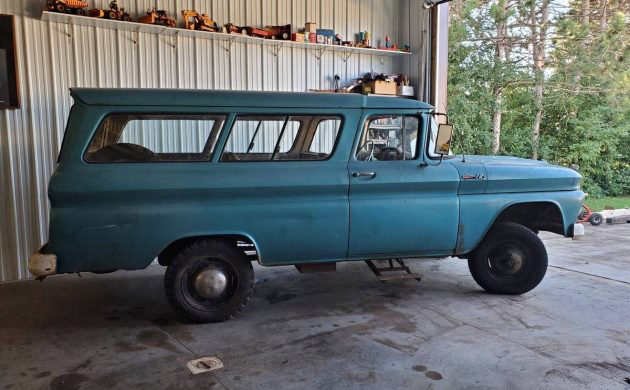 Utility may not even be a consideration when making a classic vehicle purchase, but if it is, Barn Finds reader Ikey H. may have found one for you. He sent in this 1962 Chevrolet Suburban 4×4 that was found here on craigslist in Chippewa Falls, Wisconsin. The seller is asking $15,000.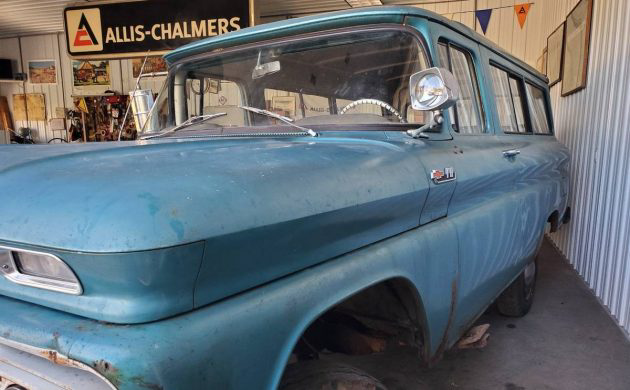 This 1962 model comes from the 5th generation of the Suburban, which spanned 1960 to 1966. You could choose between inline 6-cylinder and V8 models as well as rear-wheel drive and 4×4 drivetrains. This 4×4 V8 model adds a couple more layers of utility to an already utilitarian model.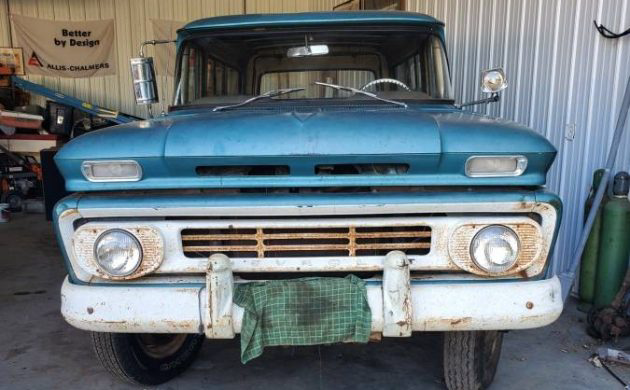 This Suburban looks very original and complete. The seller says the body is very straight and that is "has always been stored in a garage, never left out in the elements." It hasn't been registered since 1978, but is still used occasionally. The original light blue paint is dull and there's visible rust, but I'll vote to leave it as-is. Poverty caps are fitted over black steel wheels and, in true old car fashion, knobbier tires are installed on the rear wheels.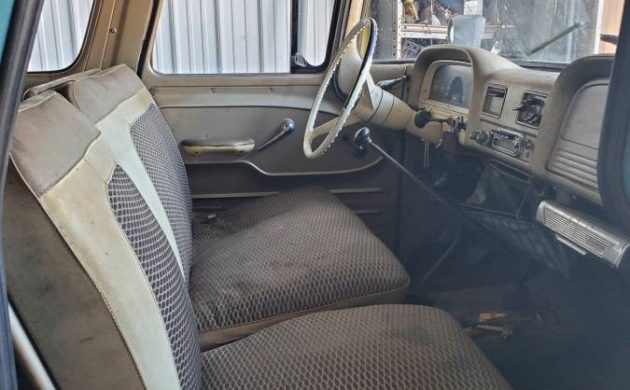 The interior is simple and in decent shape. The black and white seats look dirty and slightly worn. The front seat is a split bench and the rear is a solid bench. A spot light is within easy reach from the driver seat. There's ample cargo space behind the 2nd row. Glass is described as being in "great condition."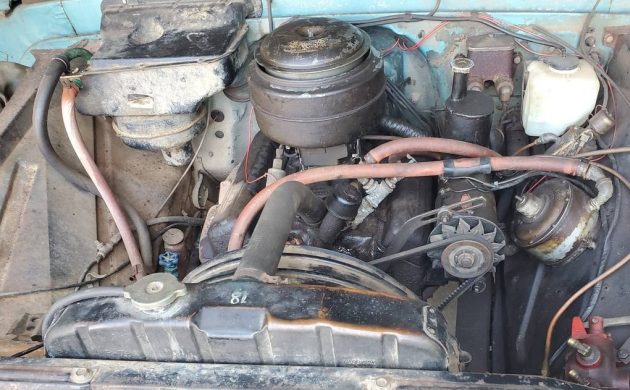 Under the hood is the original 283 cubic-inch V8. The seller says it is a dual-fuel engine and can run on gasoline or propane. It's logged just 62,952 miles and the seller says it "runs good." Power is sent to the rear wheels — or all four when engaged — by a floor-shifted 4-speed manual transmission. The brakes are said to need some work, but I'd assume a thorough mechanical inspection and refresh will be in order anyway. A small 12-volt winch is behind the front bumper.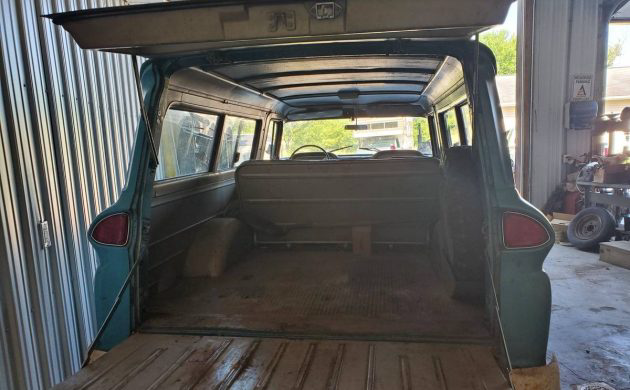 If this Suburban hasn't yet covered enough bases, the seller is also including a vintage Heilite camping trailer. There's no pictures of the actual unit, but it's described as "a pop-up camper; vintage single wheel camping trailer."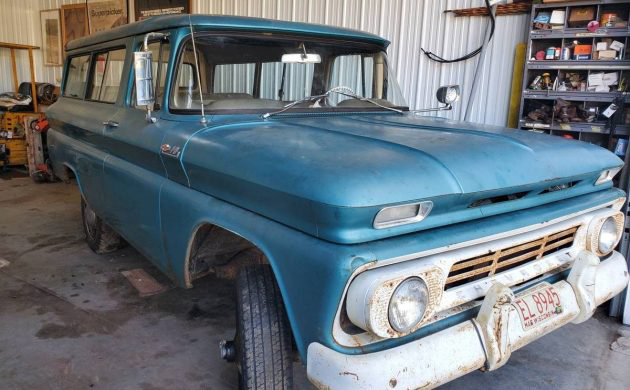 Whether you're indecisive about what type of vintage automobile you want, looking for an over-equipped vehicle, or just plain like classic Suburbans, this one has wide-reaching appeal. I'd clean it up and drive as-is, but I'm sure by now you've discerned that's my M.O. What would you do with this Suburban?