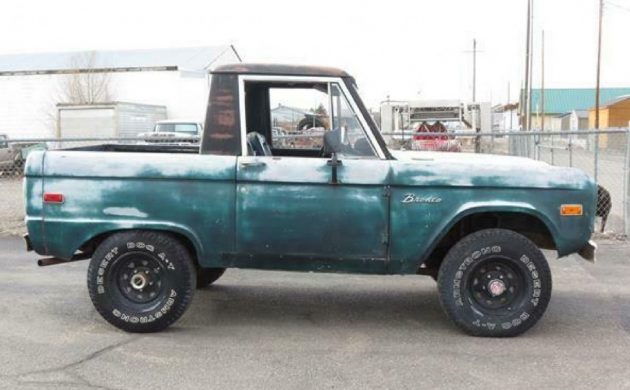 The 1st Generation Bronco continues to be a highly-sought vehicle. This desirability increases if the vehicle in question is rust-free and hasn't been cut to accommodate larger wheels and tires. This 1974 Bronco Ranger has spent its life in drier climes, which has helped keep the rust to a minimum. It is also uncut, although the original hardtop has been removed at some point. It is now looking for a new home, which means you will find it listed for sale here on eBay. It is located in Caldwell, Idaho, and while 26 bids have pushed the price along to $17,100, the reserve isn't met.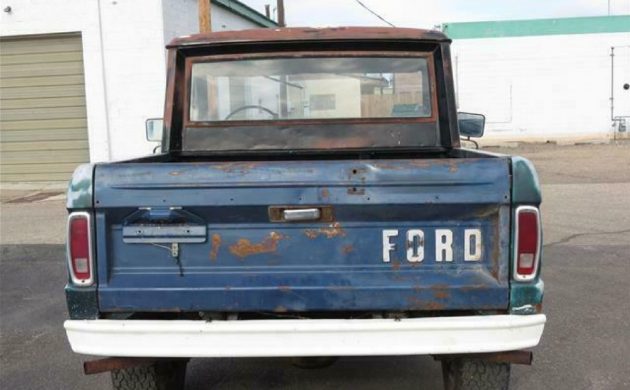 The Bronco would have looked pretty amazing when it was new, finished in Midnight Blue Metallic. It has received a color change at some point, but you can still see glimpses of the original shade peeking through. Addressing the elephant in the room, the 1974 Bronco was not available as a Pickup, as this was phased out after 1972. The owner admits that what you can see is a conversion but that returning it to its original appearance would not be difficult. Replacement tops are readily available, but the buyer will need to swallow hard if they are looking at a new one. They sell for around $2,500, but these are complete. A bit of patient searching might find a good secondhand one, and that is the path that I would follow initially. It is common to see these classics cut to accommodate larger wheels and tires, but this one hasn't suffered that fate. All of the external trim and hardware is present, and while the passenger side glass will require replacement, the rest is in good condition.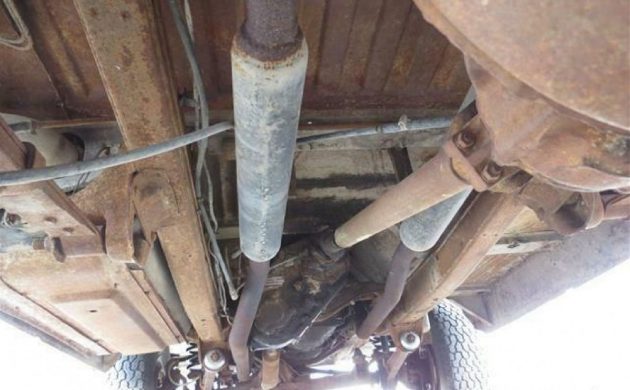 For some reason, it appears that the engine photos that the owner mentions in the listing didn't upload to eBay. That is frustrating because they would contain a lot of information. As you can see from this shot, the vehicle's underside has a coating of the sort of dry corrosion that you would expect to see develop in drier climates. The prone front inner fenders are the "big-ticket" item here because they can rust badly. The owner says that these have little to no rust, but I'd like to see a photo to verify this. Under the hood is a 302ci V8, which is backed by a 3-speed automatic transmission. This V8 is capable of producing 125hp, and while that isn't a lot, the 243 ft/lbs of torque is the telling figure. Combine the vehicle's 4-wheel-drive capabilities with that torque and the automatic transmission, and this is an off-roader that should be capable of crawling successfully across some pretty hostile terrain. The Bronco had been sitting for a few years, but after fitting a new fuel tank and changing the oil, that V8 roared back into life. The owner says that there is a slight lifter noise on the passenger side, but he believes this will settle with use. The vehicle now runs and drives, but the brakes will require attention to make it roadworthy.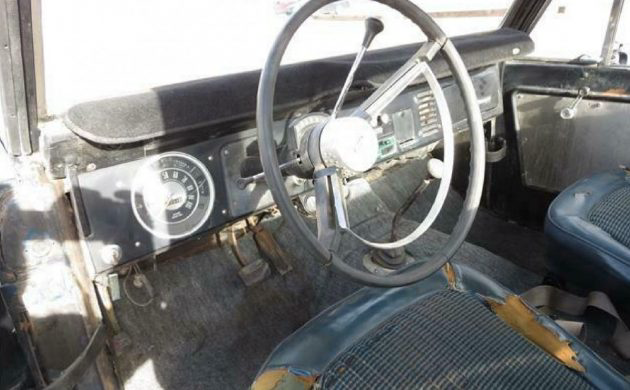 The Bronco's interior is complete, but it wears all of the hallmarks of a vehicle exposed to harsh UV rays. It could easily be whipped into shape because it mainly needs new covers on the seats and new carpet or a rubber mat on the floor. A pair of front seat covers in the correct material and pattern can be found for around $240, while a complete carpet set will set the buyer back a further $250. We can't see the dash pad state, but if it is beyond help, a replacement will add around $400 to the bill. The wheel is cracked, but I think that a competent person might repair this without resorting to replacement. There is a radio/cassette player fitted to the dash and some gauges mounted underneath, but the rest of the interior is unmolested. All of this means that a DIY enthusiast could potentially whip the interior into shape with a bit of time for under $1,000.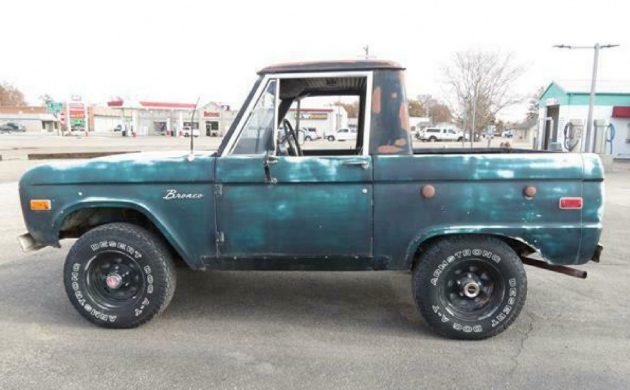 If this 1974 Bronco Ranger is as sound as the seller claims, it represents the sort of project that could be tackled in a home workshop. The replacement hardtop is an unfortunate expense, but it could represent the single most expensive part of this restoration. However, it does appear that there is a load of potential to be exploited here. Good examples can easily sell for sums well above $50,000, although pristine examples with the V8 under the hood can top $80,000. It's also worth remembering that values have continued to rise steadily in recent times. If you have a craving for a 1st Generation Bronco, this one could be worth pursuing further.