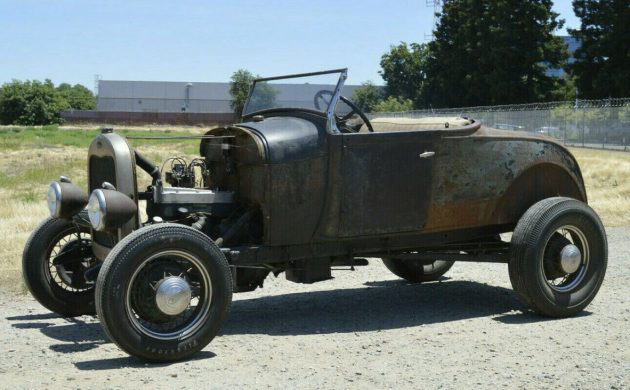 As a person who owns a classic car they never expect to be able to afford to paint properly, I'm surprised we don't see more hot rods that look like this one. I know the patina rod has grown in popularity, but I wonder if that's a look preference for the owner or if they're buyers/builders with shallow pockets like me. This 1929 Ford Model A hot rod was found by a Barn Finds reader here on eBay in Sacramento, California. After 25 bids the high bid is $8,800.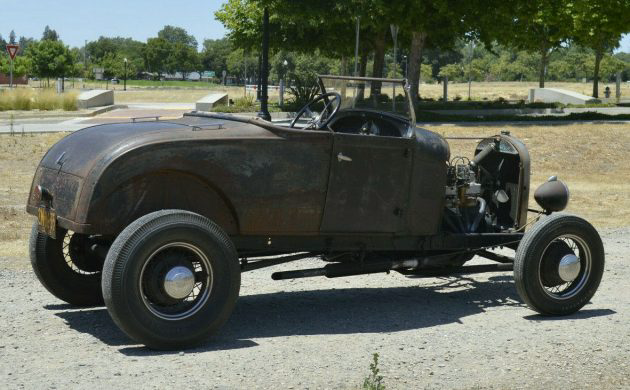 I'd be surprised if the Model A wasn't the most popular hot rod platform, well, ever. In 1929 alone over 1.7 million Model As were built, so I'd guess their abundance and availability partially led to that popularity. If you're like me, as common as they are, they never get old.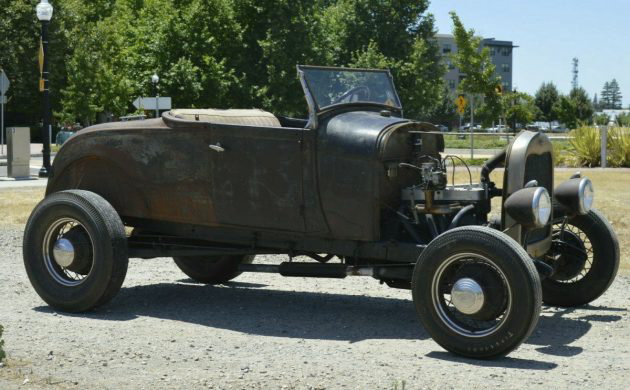 The seller doesn't tell us when this hot rod was built, but it has that look of being hobbled together with intent. There's no question this is a hot rod – faded/worn paint, no fenders, and "no frills" as the seller says. The old Firestone tires on wire wheels with chrome center cap continue that vintage look. The windshield is chopped and the exhaust dumps just below the driver, so I'd fully expect for this to feel like you're driving a vintage hot rod too.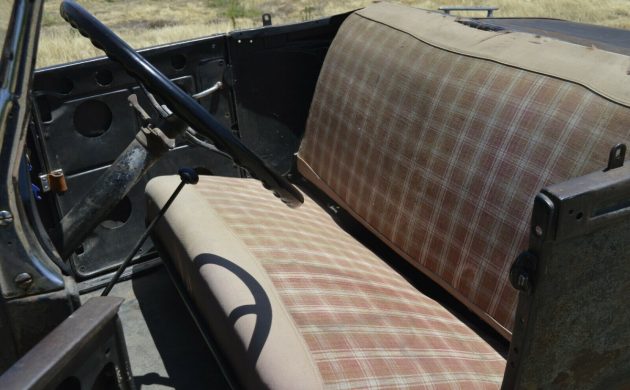 There's nothing special inside. The plaid bench seat looks just right. There appears to be no attempt at restoration, just function. There's a floor-mounted shifter, but all appears to be standard-issue 1929 Ford.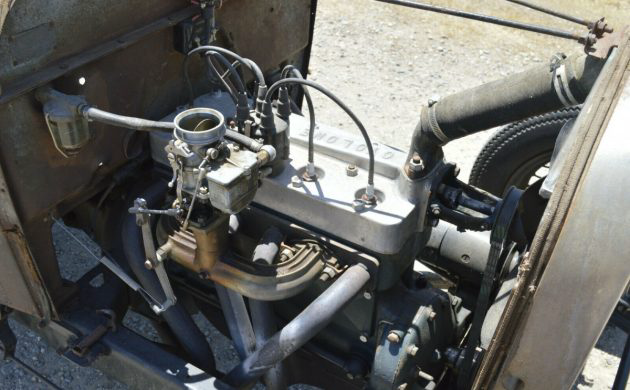 I know patina rods aren't for everyone, but I'd guess what is – or isn't – under the hood (or at least where a hood should be) may turn away even more potential buyers. The original 4-cylinder is what powers this Model A. Time and money has been spent on this engine, as it has just 500 miles on a professional rebuild, which included an Cyclone aluminum 10:1 head, Ansen single downdraft intake manifold, and modern Stromberg carburetor. The seller describes this setup as "quick."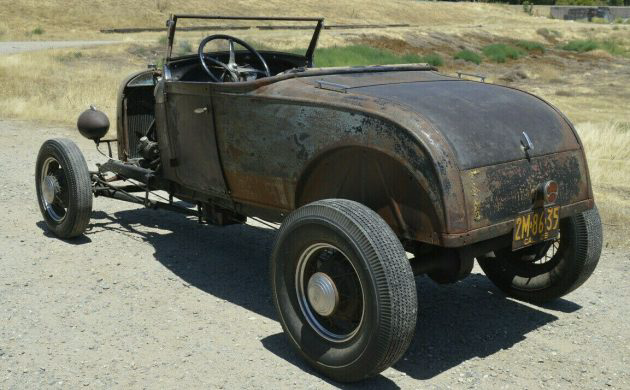 As described above, I think the interested party pool may be fairly shallow on this one. If the price doesn't go too much higher, the high bidder should have a lot of fun in this one for not a lot of dollars.