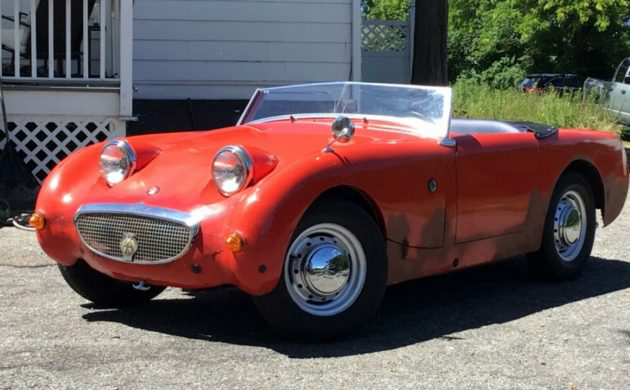 For those of us who are more concerned with "go" than "show," this 1961 Austin-Healey Sprite may – after a little tinkering – meet that preference. This one was sent in by a Barn Finds reader who found it here on eBay in Southold, New York. This no reserve auction has seen just 2 bids, making the current high bid $3,600.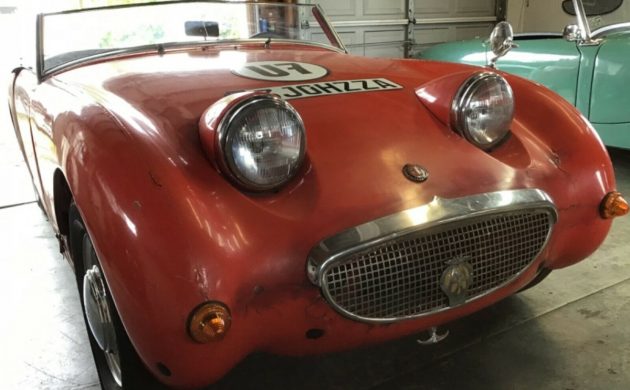 The Sprite was offered from 1958 to 1971 and included 4 separate generations, known as Mark I, Mark II, Mark III, and Mark IV. The Mark I is where you can really see the origins of the "bugeye" nickname. There were 48,987 of the "bugeyes" built across 4 model years. This 1961 example is the final year of the Mark I. The Mark II was on the horizon, and while dimensions were largely unchanged, the Sprite would be sporting a much different look come 1962.
This Sprite likely won't be taking home any "best in show" awards in its current condition. It was imported from Germany and has a German VIN tag to prove it. A number of those European exterior features are still in place, including French front turn lamps and Euro amber taillights. The windshield has been cut down and the side windows match. The floors have been patched, but there is rust underneath. Overall, this Sprite emits that race roadster feel. That fender-mounted side mirror is a nice touch.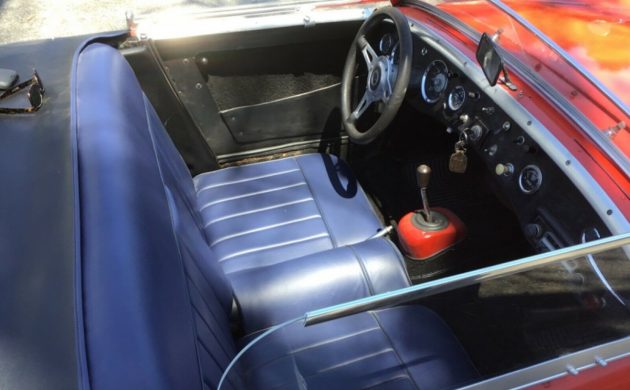 The interior looks ready for driver duty. The bench seat is unusual, but I like the look. More unusual is that bench seat being covered with what appears to be blue upholstery while the rest of the interior is black. A floor shifter nearly butting-up against the bench seat and dash-mounted rearview mirror continue the race roadster feel.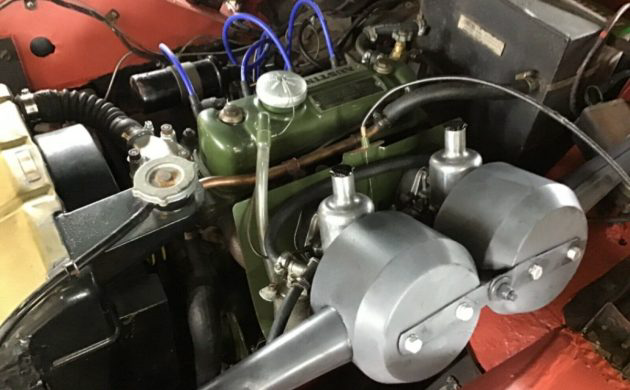 Under the hood is the "proper" 948CC engine. We're not told if it's original, but it does look tidy. The dual SU carburetors were recently rebuilt. The seller does tell us the engine runs great and has good oil compression and continues: "European Lucas headlights work, as does the horn, turn signals, radio, gas gauge, tach, temp, speedo, and wipers." While this Sprite runs great, it hasn't been on the road for some time, so the seller suggests a proper check out before it sees extensive road use and welcomes an in-person inspection before bidding.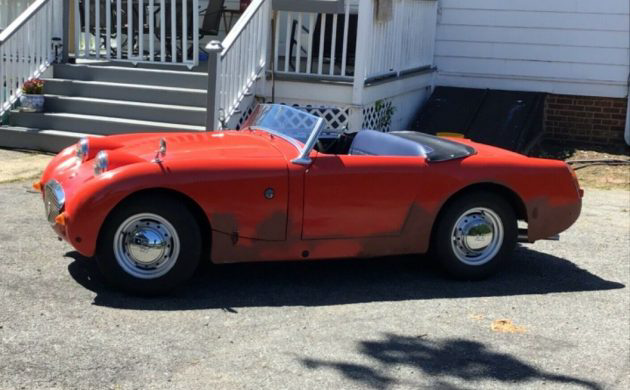 At the current price, this 1961 Austin-Healey Sprite appears to be a relative bargain. While some sorting may be required, it looks like a good start to a light project, especially if you're like me and more into the "go" than "show." That said, I must agree with the seller when they say this is a "great little Sprite to sport about this summer!"