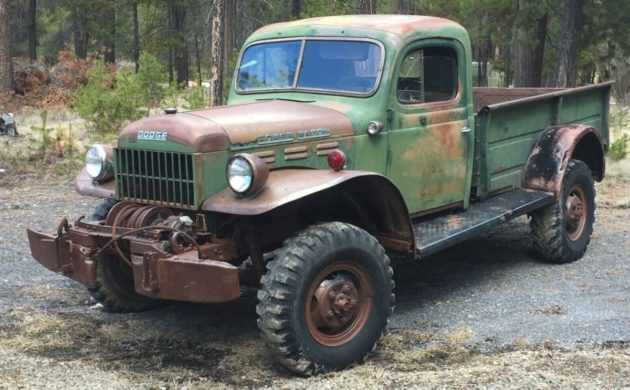 Power Wagons already have an allure to them that suggests they will run when nothing else does, or charge towards an enemy while being pelted with gun fire. The connection to the military and generally "overbuilt" appearances – not to mention the name, Power Wagon – all suggest that this should be one of the toughest trucks on the planet. In the case of this example, that reputation may hold some truth to it, as the seller claims it still fired up despite not having run in 50 years. It still needs more work, but I doubt it will need much love to run reliably again. Find it here on eBay in Oregon where bidding is over $14,500 but the reserve remains unmet.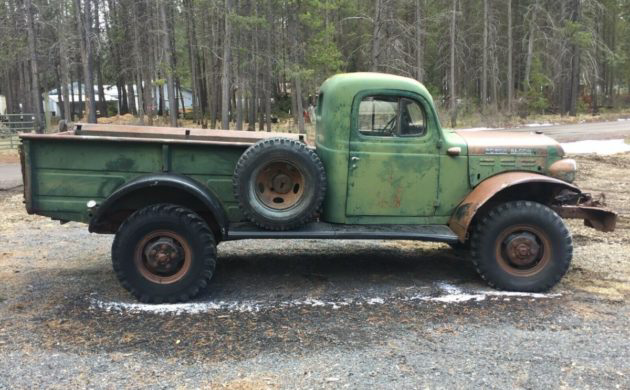 Now, I'm curious as to whether the Power Wagon still runs, as the seller's reference to it running last year indicates to me that the last time it ran was more than a few days ago. I could be wrong. The seller does note some work has been undertaken, with the engine benefiting from new points, plugs, and coil, but that it "…still needs more work." Fortunately, the body won't have to be a part of those efforts, as it still looks quite clean from end to end, with no major rot to report. Living in Oregon will do that for you, as it seems like the Pacific Northwest is able to preserve vintage vehicles far longer than any other region.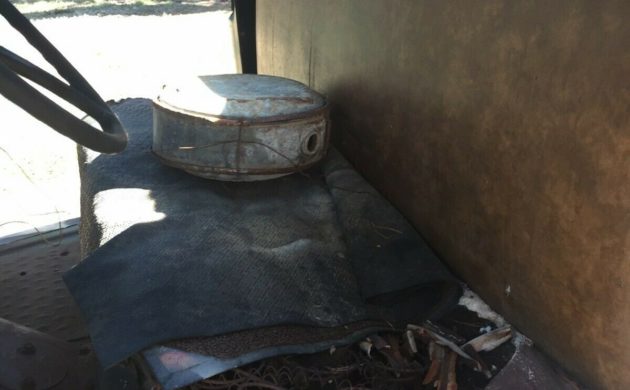 The interior is rough and the bench seat is basically non-existent; however, that's not a heavy lift for the next owner. And given these Power Wagons were not purchased for comfort, I'll bet you could retrofit any number of bench seat cushions from other makes in there and not notice the difference. One big project that's already done is the truck's long bed, which the seller notes has had new metal and wood slats installed in it in the last year. It does look good in pictures, and that's a big job the next owner won't have to worry about. The gauges and dashboard appear to be in good shape.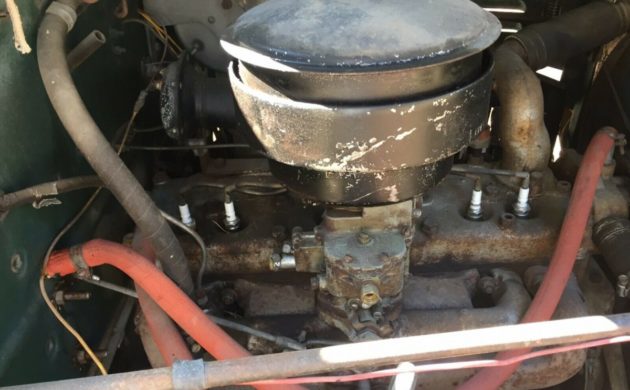 The last known registration is dated 1969, so this Power Wagon has been dormant for some time. The seller notes that despite this long-term slumber, the clutch and winch still work, but that brakes are non-existent. The fact that the reserve remains unmet surprises me, as the current bid seems fair for a Power Wagon that still has some needs – but I haven't been following this market particularly closely. I suppose the originality and lack of rust are big reasons to buy this particular truck, along with the likelihood it wont' need much work to run again. However, if you're not within driving distance to Oregon, I don't want to think about the tow bill. d
Have something to sell? List it here on Barn Finds!