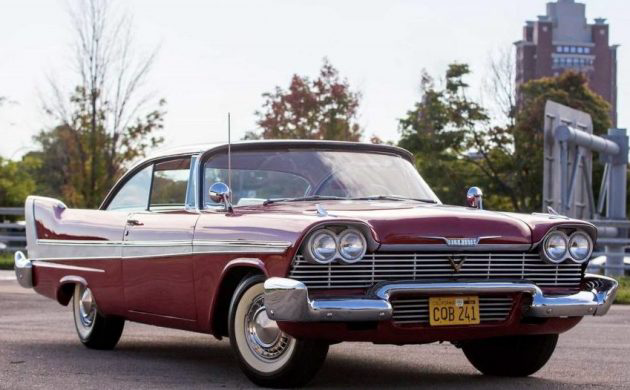 There are a handful of iconic movie cars that are instantly recognizable, although perhaps none are more creepy than this one. The 1958 Plymouth Fury was the star of the cult classic Christine. Directed by horror master John Carpenter, the 1983 movie was based on a book written by Stephen King. We've featured a few "Christine-ish" cars here on Barn Finds over the years, but this one is the real-deal…Not a replica. It's the actual car! Apparently the car was raffled off after production wrapped and while it's a little unclear where it went from there, it was recently part of the Ron Pratte collection. You could have purchased the car last Friday, January, 10th at the Mecum Kissimmee, Florida auction. It was Lot F156 and can be found here on Mecum.com. With a pre-auction estimate of $400,000 to $500,000, the bidding stalled at $275,000 and as far as we know a deal wasn't made. Check out more of this movie car below!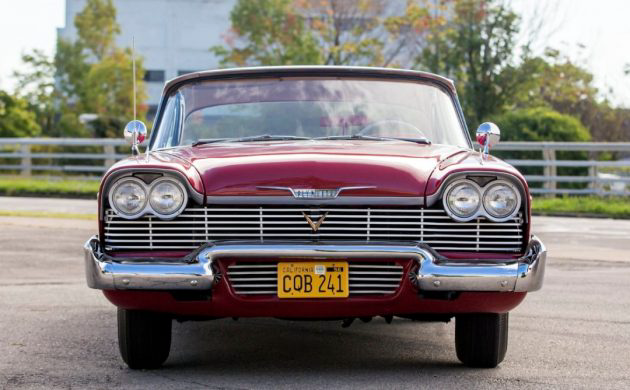 This is the iconic shot that fans of the movie Christine know! The menacing front end of the car is shown in a ghostly silhouette on the movie poster. If you haven't seen the movie, it is a must-watch for car enthusiasts. I won't spoil it, but beginning on the assembly line, the car menaces nearly everyone it comes in contact with.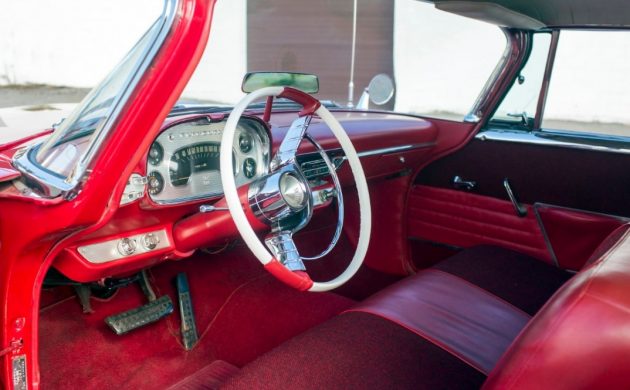 The red and white theme carries into the interior and you can see this car is immaculate. The dash-mounted rearview mirror is a pretty unique feature.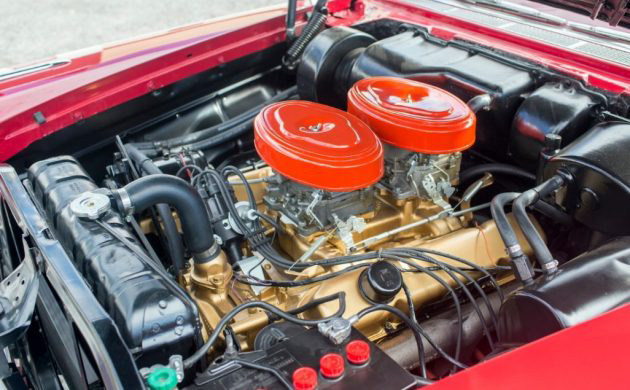 The engine is a small block wedge V8 topped with an Offenhauser intake and dual 4bbl carburetors. The transmission is a push-button Torqueflite automatic and the car also features power steering and brakes, which is a nice addition.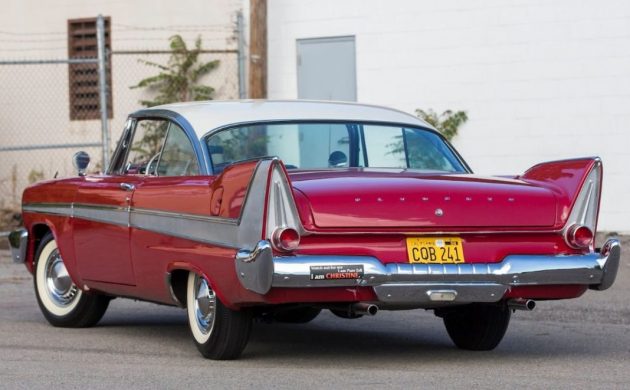 This car features the fins and jet-age styling that was so popular during this era. You certainly don't see distinct styling like this in new cars anymore. I'm not sure if I'd be comfortable owning this car or not, how about you? The bumper sticker says "Watch out for me…I am Pure Evil. I am CHRISTINE." Yikes.