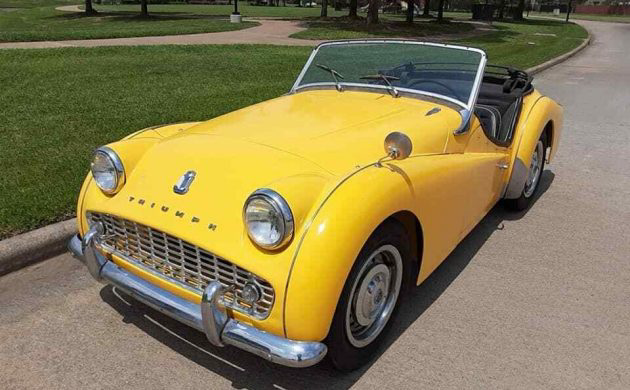 The Triumph TR3A was the third best-selling car in the TR3 series. Which was quite a feat since it wasn't an official car. It was an evolution of the TR3 but never badged as a TR3A, just always referred to as such. This 1959 edition looks good from a short distance, but the seller says the last time it was painted an amateur job was done and it wears a few dings today. Located in Cypress, Texas and in good running condition, it's available here on eBay where the bidding has reached $10,500.01 (don't forget the penny!)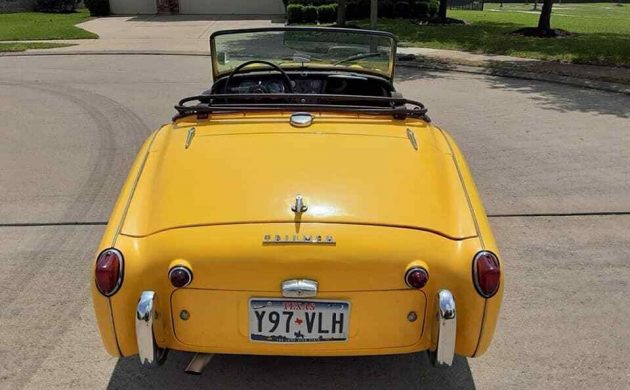 Between 1955 and 1962, the British-made TR3 was a traditional roadster in the sports car sense and was an extension of the TR2 with more power and improved braking. In 1957, an update was made to the TR3A and was unofficially dubbed the TR3A. It was largely just a facelift but never referred to in sales brochures as anything but a TR3 between then and 1962. Out of 74,800 total TR3s built, the TR3A accounted for more than 58,200 units. Apparently, the demand was so great for the TR3 that the original panel molds wore out and had to be replaced during its production lifetime. Estimated are that only about 9,500 TR3A are still in existence today.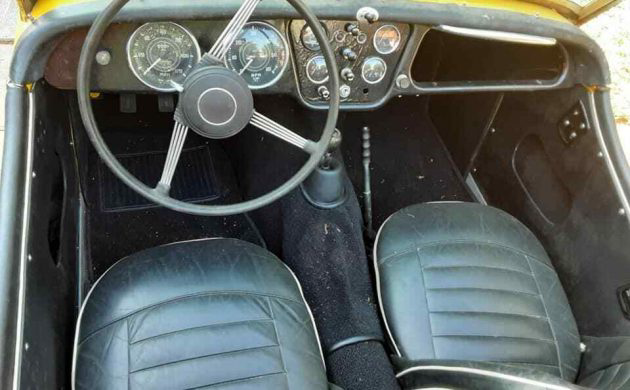 The seller of this 1959 edition tells us that it had no rust on it before the previous owner had it repainted in a brighter shade of yellow than original. There is some surface rust present today, such as on the passenger side bottom. The rear bumper has been replaced either due to rust or dents. As far as the drop-top is concerned, the top frame is in place and the side curtains are good, but it will need a new top cover. The interior is nice and wears new carpeting.  Brand new rubber is said to be on all four wheels.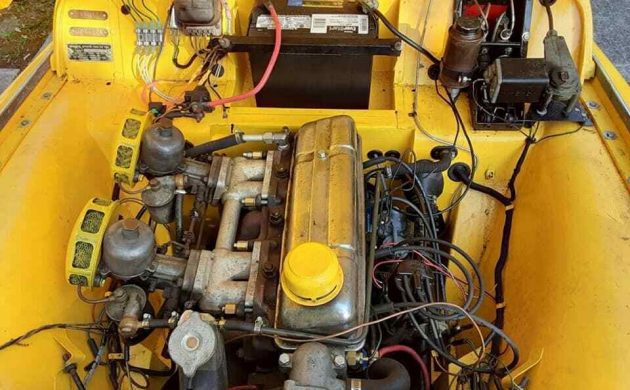 With a 121 cubic inch 4-cylinder engine putting out 100 hp, Road & Track managed to get one of these cars to do 0 to 60 in 12 seconds and still get the 2,090-lb. car to deliver 23 mpg by U.S. standards. It also was a machine that could also do 60 to 0 quickly due to it being the first production car to have standard disc brakes. Today, Hagerty says one of these little runners in Good condition will fetch $17,500 and Excellent is closer to $30,000.