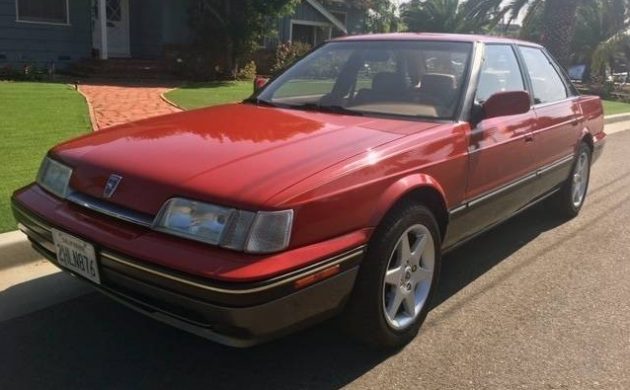 I haven't thought about a Sterling in years. In the '80s they were everywhere and then seemed to disappear overnight. Some will say that the Sterling's reputation wasn't very, ah, sterling. As a matter of fact, I had a neighbor that had one that was identical to this 1987 example, right down to the color. Now that the Sterling has come back to memory, let's take a look at this well-maintained edition, located in Los Angeles, California and available, here on Hemmings for $11,000, OBO. Thanks to Mitchell G. for this tip.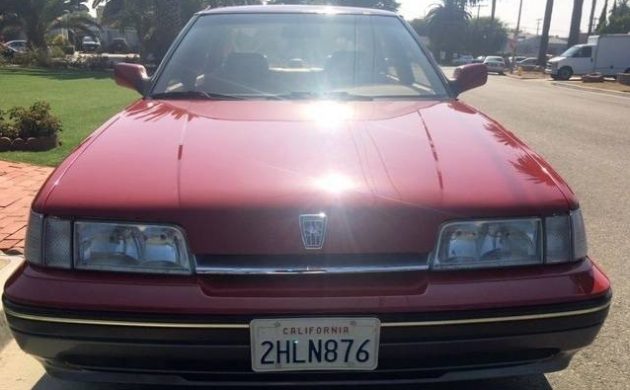 The Sterling 825 was based on the Rover 800 and was in production from 1987 through 1991. The 825 sedan was joined by a hatchback in 1989, and a larger engine, necessitating a model name change to 827. Both body styles were offered in a range of trim levels including the S, Si and SL among others. The party ended in August of 1991 with total U.S. sales of approximately 35K units. Praised for their British sensibility and Acura (Honda) powertrain, the Sterling was excoriated for poor electronics, sloppy paintwork, corrosion and interior trim workmanship.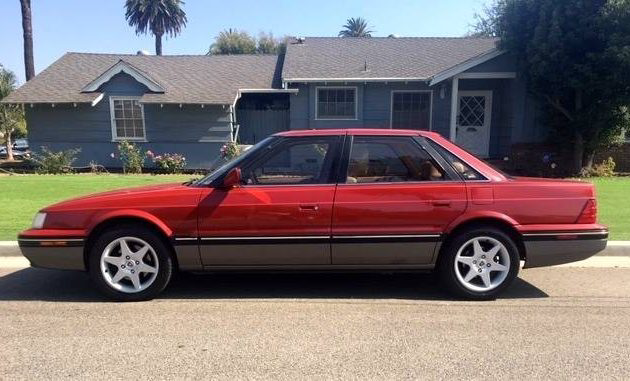 Our example has seen a scant 27K miles, and there are those that will think that is high mileage for a Sterling; the powertrain was good to go longterm, but not the car overall. All snarkiness aside, this example, which is listed in mint,  100% original condition, presents itself beautifully. Body panels, fit, finish, wheels, even the door jambs look like they did on the delivery date. You have to wonder where in the world this car has been for 32 years. Clearly stored very well, but operated with extreme care too.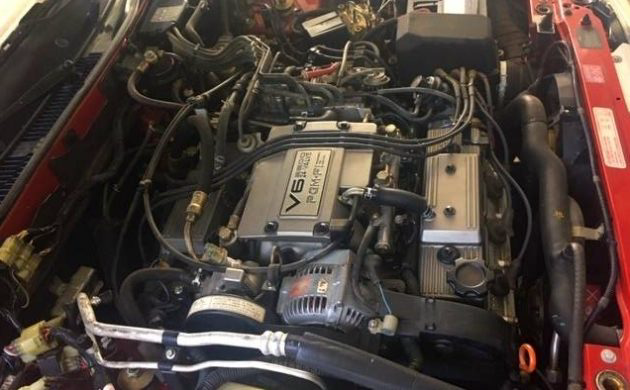 As mentioned earlier, this Sterling/Rover hybrid chose the reliability of Honda and went with a 151 HP, Acura 2.5 liter V6 engine coupled to a four-speed automatic transaxle. The seller states that this Sterling "drives flawlessly" and he has had the timing belt changed, good to know!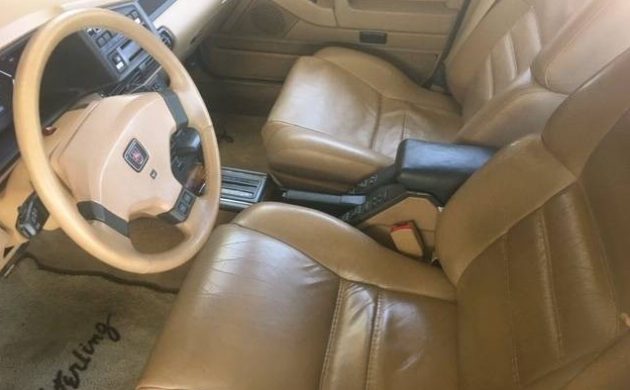 The interior is a sea of tan leather and it looks quite smart, nothing is out of place or showing any indication of age. Even the "Sterling" floormats appear as very little used, which of course, with 27K miles, that would be the case. The seller adds that all of the usual suspects are in place, including "all power options including 6-way power seats abs, perfect leather interior, sunroof, all books and manuals with records". We'll have to run with the assumption that the A/C works.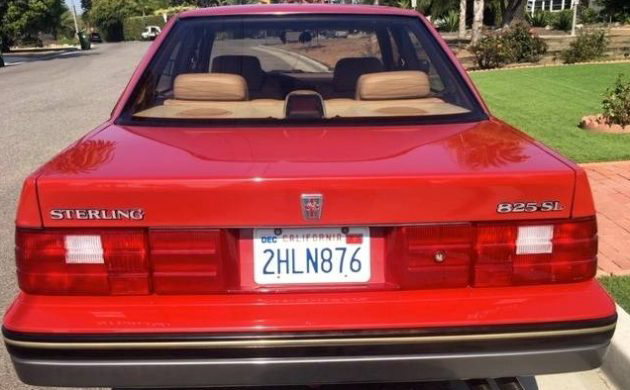 The first time that I spied one of these, I thought it was a fantastic looking car and I still feel that way about it today, though it is not an automobile style that is my normal cup of tea. I remember thinking, "Yes, it's British but motivated by a respected Japanese powertrain so it has to be great, right?" Well, that wasn't the case and as quickly as the Sterling appeared, it disappeared, mostly done in by its Rover heritage. Most unfortunate. As much as this car is a true attention-getter, I would have my reservations about it based on recorded history, not to mention non-Acura parts availability. How about you, would you be willing to take a chance on this very low mileage, 100% original (as claimed) Sterling 825 SL?