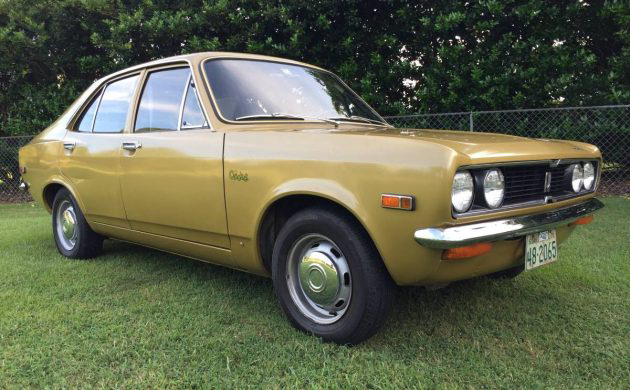 This cute little British sports sedan was produced by the Rootes Group in the UK and marketed there as the Hillman Avenger. We bought a brand new 1975 Avenger wagon "Snowball" upon our immigration to the UK and liked it a lot. This car here is the sedan version and is listed here on craigslist from Garner, North Carolina. This car is only about fifteen miles from where I work and I'm pretty familiar with them, so if we can work out a suitable time I could go over and take a look for you.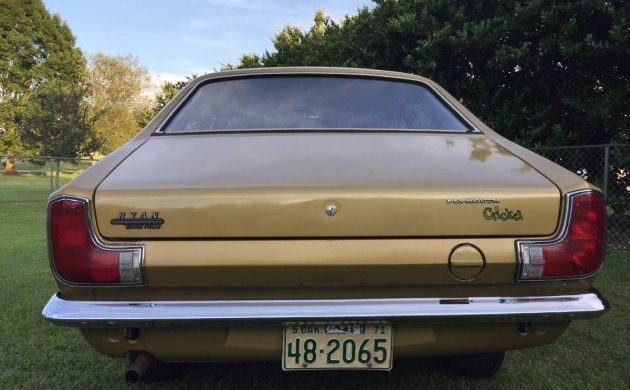 We're told the car was taken off the road in South Dakota during 1975 and has been garage-stored ever since. 22,322 miles are showing on the odometer, and after looking over the pictures closely they might be accurate.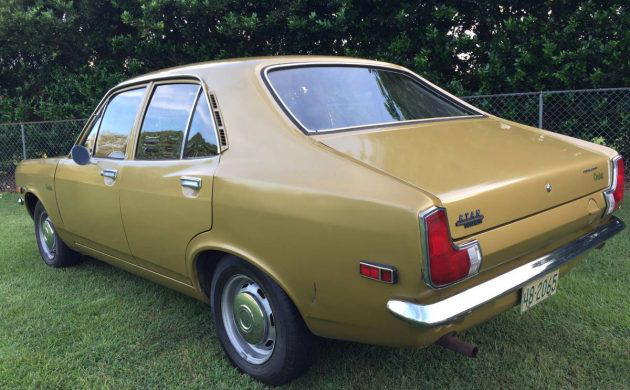 I think the Cricket/Avenger had some nice styling and certainly appeared more attractive than the Austin/Morris Marinas I'm so fond of. It was a lot better car, too.Very few changes were made between the Avengers and Crickets, although we apparently missed out on the Avenger Tiger, shown below.
The Tiger featured both performance and appearance options including striping, wide aluminum wheels, a large rear spoiler, blacked out trim and interior changes. One of these is for sale in the UK for 15,000 Euro (about$17,020 today). It's a shame we don't get cars like that.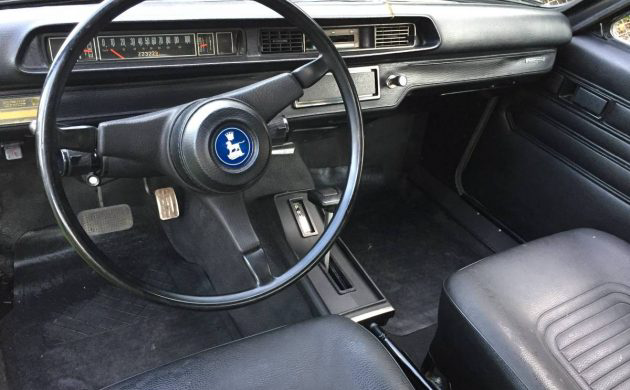 This Cricket features an automatic transmission behind it's 1500 cc inline four. Right now the engine only has the original induction and exhaust systems attached, but the seller is including a factory hop up kit consisting of duel Stromberg carburetors and a factory tubular header produced by Hooker Headers. And while the interior isn't perfect, It looks pretty nice and original to me. That description applies to the entire car.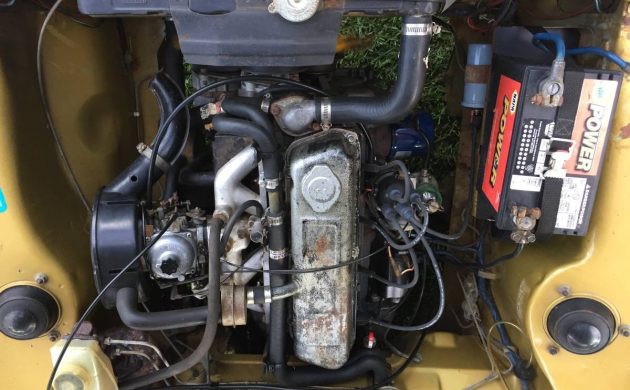 The little four cylinder engine is related to the engines used in the Sunbeam Alpine sports cars in the late 1950s and 1960s. It's known for reliable if not spectacular performance as long as it's coolant and lubrication needs are carefully taken care of. Does the chirping of this Cricket take you back to a simpler time? Have an affection for roll up windows with cranks? This might just be your car! Tell us why or why not in the comments.