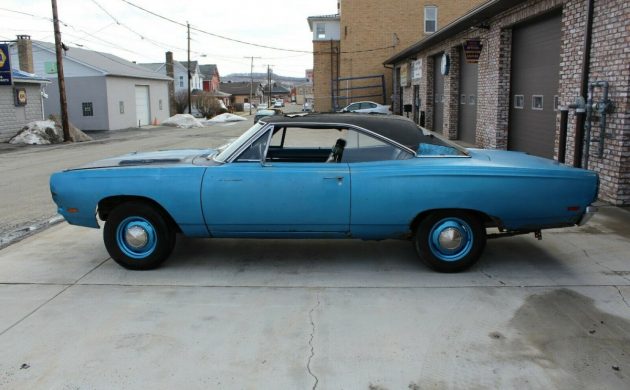 As the little boy learns in this launch video for a new Dodge, there are few words that are more magic to automotive enthusiasts than "Hemi". This 1969 Plymouth Road Runner listed for sale here on eBay still has it's original Hemi engine (as best as the seller can tell) and is located in Windber, Pennsylvania.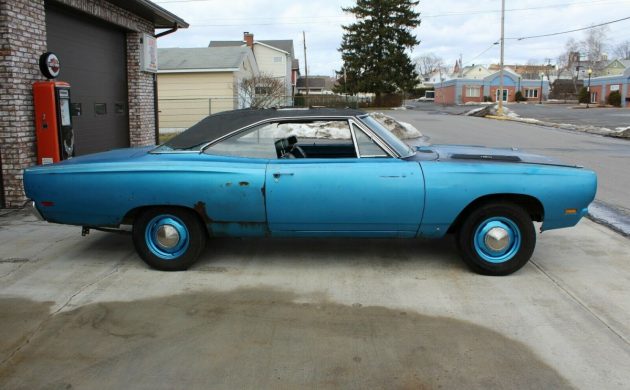 The seller states that the car has been awaiting restoration for a long time ("quite a few years") and that it's largely original, although they have been unable to find a broadcast sheet. The all-important fender tag does exist, however it has been the victim of some serious rust presumably due to the unfortunate placement of a battery cable. The odometer is showing 30,915 miles but there's no validation of that amount available.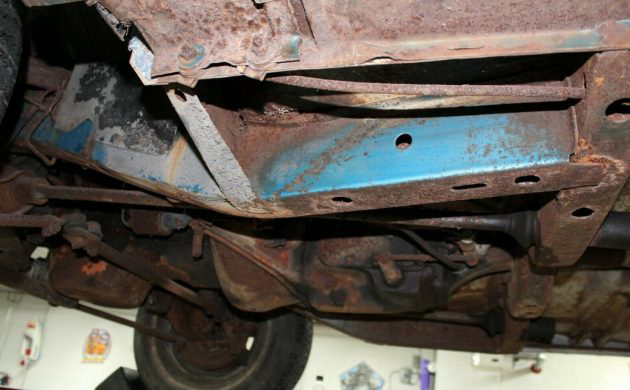 The car certainly looks more solid than some Mopars underneath in this picture, but obviously this car will end up with a complete restoration based on current Hemi muscle car values. The seller tells us that the major rust is confined to the floor pans, trunk floor, quarter panels, and rear window surround.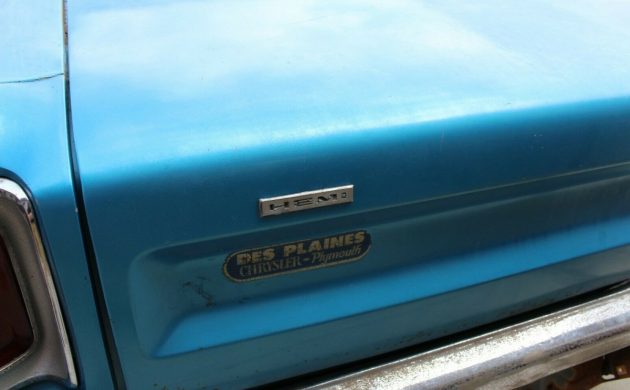 Does that little HEMI badge on the rear send shivers through your spine? It certainly did to many FoMoCo and GM owners when the car was new. I hope someone can find out if this car was originally sold through the Des Plaines Chrysler Plymouth dealership. I was able to establish that the dealership was open from at least the early 1960s to at least the 1990s, so it's certainly possible that it was delivered there.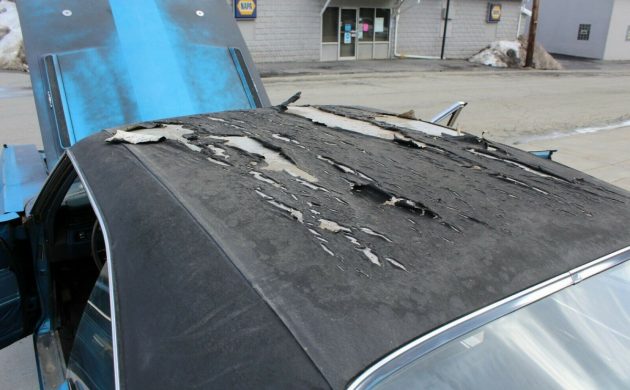 Naturally, the vinyl roof will need replacement, but you would expect that. Part of me would like to show up at a national Mopar show with the car looking like this, though — just to see the looks on some people's faces!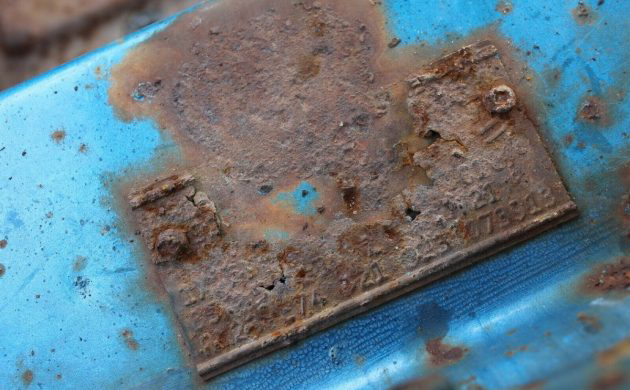 Some of you die-hard Mopar fans just shed tears after looking at this picture. For those that aren't familiar with it, this is what's left of the all-important fender tag. This is what you'd like one to look like. If the tag were complete, almost all the options this car came with would be apparent (assuming no one altered or switched the original tag).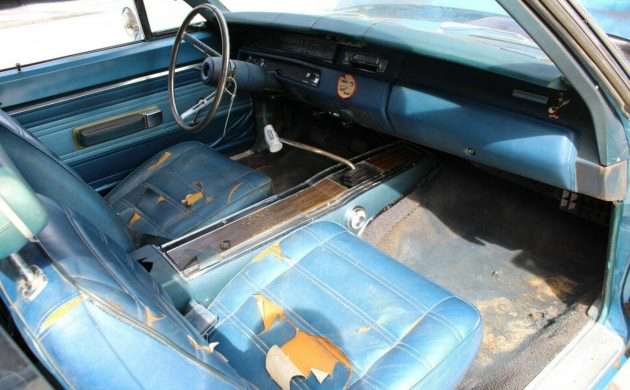 Since everything you see here will be replaced anyway in a restoration, the condition of interior components doesn't bother me. I am appreciative that it hasn't been butchered much and at least the original fasteners and some of the trim should be able to be reused.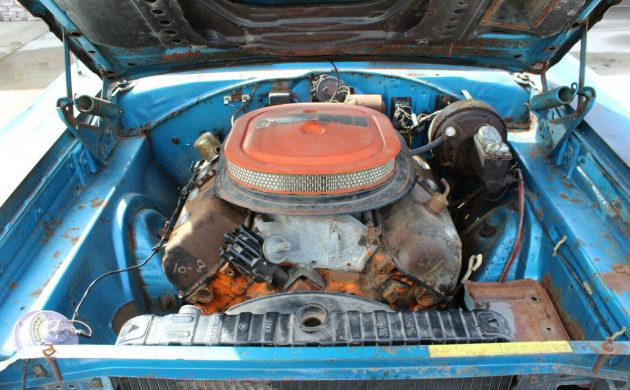 And here's the elephant in the room — er — engine compartment! If you aren't aware of it the 426 Hemi acquired the nickname "Elephant" in the 1960s due to it's huge horsepower and torque numbers. Assuming this really is an original Hemi + 4-speed car, the value once completed will be pretty darned high. Would any of you take on this restoration? Or, perhaps a more interesting question, are there any of you readers that would mechanically get the car running and drive it "as-is"?