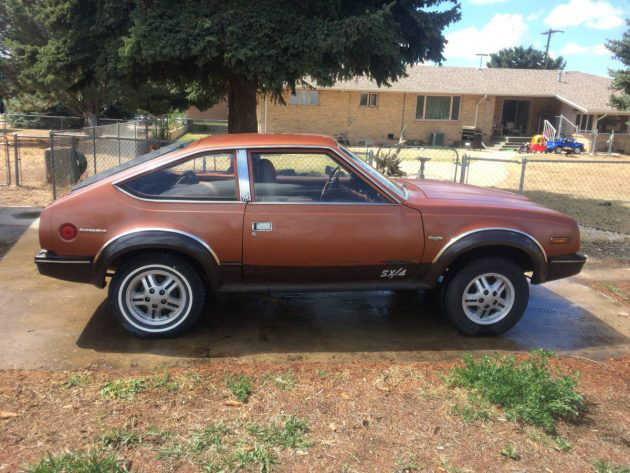 Jeff showed us a nice SX/4 about a month ago and it sold for a little over $700 more than the $2,800 asking price of this 1981 AMC Eagle SX/4 project car. This one is on Craigslist in Gilcrest, Colorado. These are really unique little cars and having 4WD may be the ultimate option, at least as far as I'm concerned. The seller of this car mentions that a small block Chevy will bolt up in there, so.. yeah. Thanks to Wuzjeepnowsaab for submitting this one!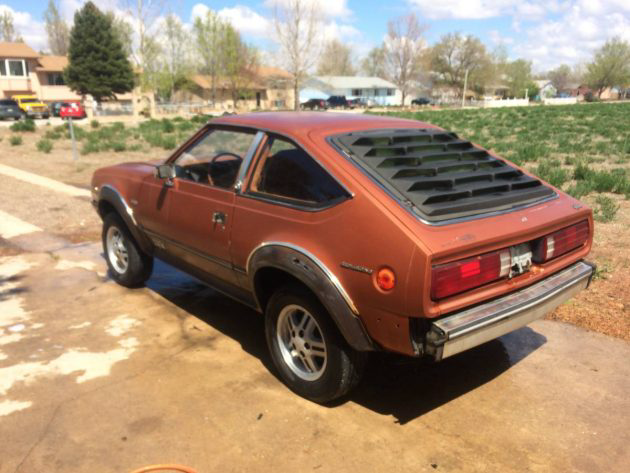 AMC produced the Eagle line for the 1980 to 1987 model years. Who was around 30 years ago when AMC went away? I was, and it was a sad day in my world. The "Eagle Wagon" was made by the new owners at Chrysler for the 1988 model year, but the AMC brand name was kaput. You can see a bit of rust on this car but maybe I'm mistaken, the seller says that it's "rust free".  There are details that will have to be looked after, or looked for in junkyards, like that missing LR bumper end. It doesn't look like it's all dinged and dented up and if that fender LR fender flare hole is the worst of it, this is a good looking example.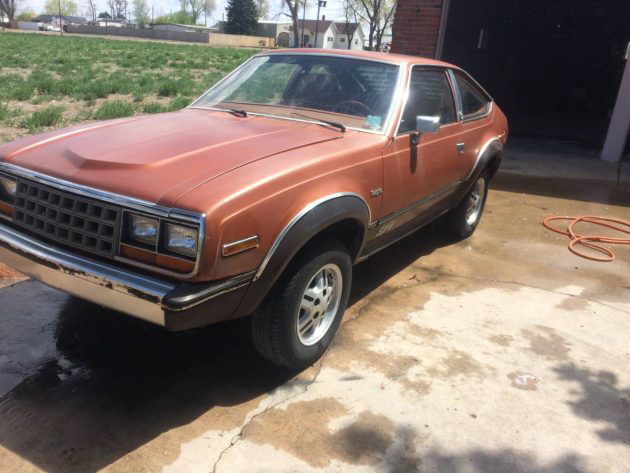 For such a small car, I always chuckle when for some odd reason the entire vehicle doesn't seem to make it into the photo frame. The seller says that this "car runs and drives." I'm surprised, it looks great, but you can't tell the working condition by how good the body looks, just like on a human. They go on to say that these cars are very collectible and "hard to find in such good shape. This car would make a great hot rod or just restore to original." I don't know if I've seen a hot rod made out of an SX/4 but maybe one of you have?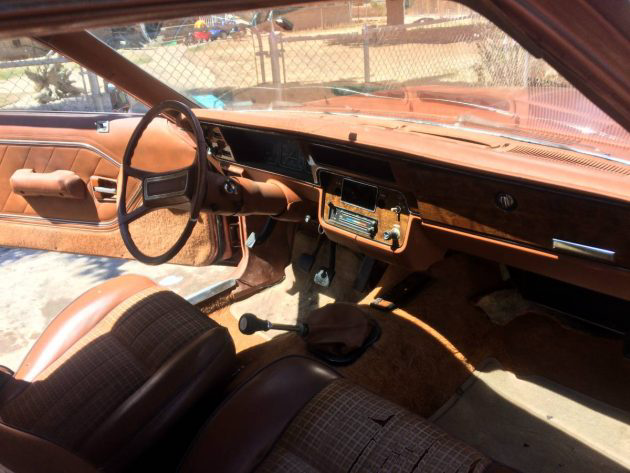 This is a 4-speed car and even though I've heard that some of them are a little troublesome, I'd always rather have a manual transmission; but that's just me. The interior looks like it's in decent condition other than a few rips on the seats and needing a thorough cleaning. As always, the rear hatch gas-struts will need to be replaced. There are no engine photos but this one is GM's 2.5L iron duke inline-four with a whopping 84 hp. The seller says that a small block Chevy (have you heard of those?) (cough) will bolt right up. I'm not sure if it would be that easy, but I'm sure that if we can fly to the moon, land, walk around for a while, hit a few golf balls, and then fly back to earth again, anything is possible. Is this car worth restoring to original-spec or would you drop an SBC in it like the seller hints at?