AAR Auctions (short for Absolute Auction & Realty) is conducting a liquidation of an extensive collection of vehicles and parts. There are more than 85 cars in the auction! Some are complete and some are barely recognizable. Some of the vehicles have titles and some do not. Many domestic brands of cars and trucks are represented. This collection is located in Ringoes, New Jersey (northeast of Philadelphia) and available here on AAR Auctions. Bidding is by lot and closes on August 17, 2020.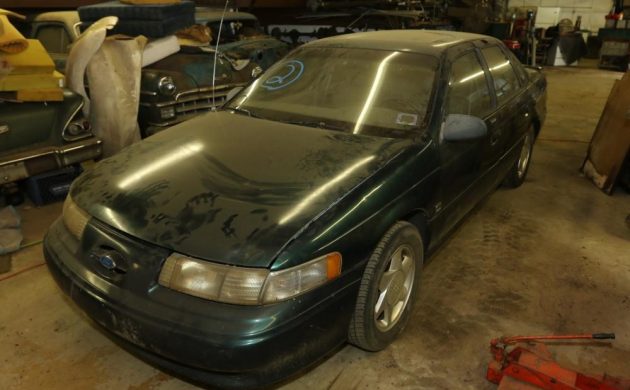 The collection expands across seven decades, beginning with the 1930s and ending most recently just before the turn of the century. Most of the vehicles are from the Baby Boomer era, i.e. the 1950s and 1960s. Here's a breakdown by decade:
1930s – 2
1940s – 17
1950s – 25
1960s – 25
1970s – 10
1980s – 5
1990s – 3
Total – 87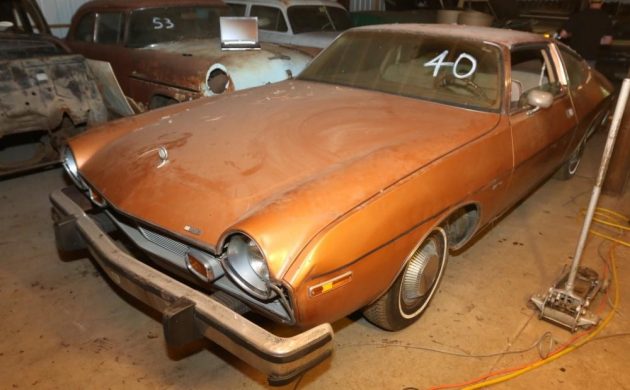 Some seventeen brands are represented throughout this collection, with an emphasis on FOMOCO products, especially Mercury. Here's a breakdown by make:
AMC/Kaiser/Nash – 7
Buick – 4
Cadillac – 2
Chevrolet – 8
Chrysler – 1
Dodge – 5
Ford – 15
International Harvester – 1
Jeep – 5
Lincoln – 3
Mercury – 20
Plymouth – 9
Pontiac – 3
Studebaker/Packard – 4
Total – 87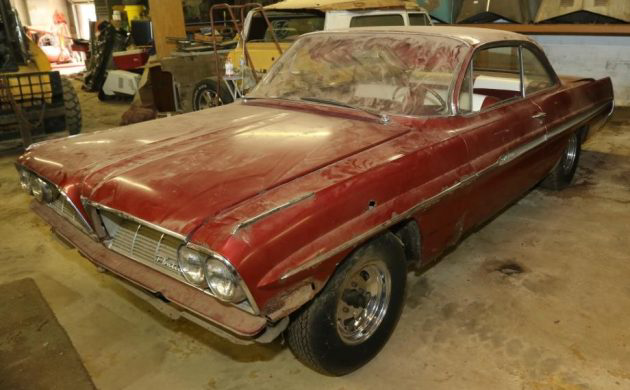 Finally, let's break it down by body style. Sedans and coupes make up the majority of the collection.
Convertible – 4
Coupe – 27
Panel – 1
Sedan – 25
SUV – 1
Truck – 10
Wagon – 3
Incomplete Vehicles – 16
Total – 87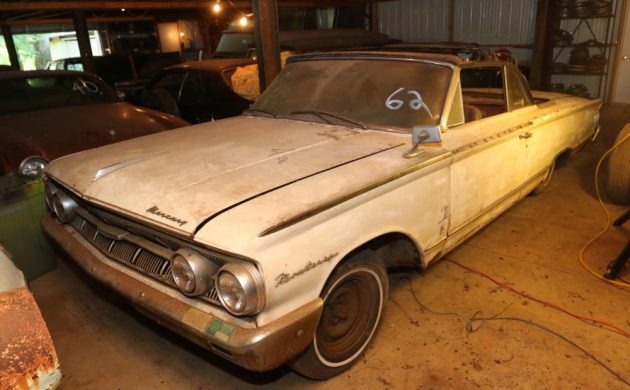 Some of the more interesting, odd or rarest vehicles in the collection include:
1951 Chevrolet Sedan Delivery – has a V-8 engine, manual transmission, roll-down windows, chrome bumper and other parts included inside. No title.
1994 Ford Taurus SHO – has a V-6 24V DOHC engine, manual transmission, leather interior, power windows/locks/mirrors and AM/FM radio. The odometer reading is 181,000 miles. No title.
1961 Pontiac Ventura Coupe – has a V-8 engine with a 4-speed manual transmission, Holley carburetor and Edelbrock intake manifold, matching vinyl interior and spare parts in the trunk. The odometer reading is 72,000 miles. Title is available.
1978 AMC Matador – has a 360 V-8 2V engine with automatic transmission and radio. The odometer reading is 96,000. Title is available.
1963 Mercury Monterey S-55 Convertible – no engine but automatic transmission, red vinyl interior, front bucket seats, rear bench seat and assorted parts. The odometer reading is 71,000 miles. Title is available.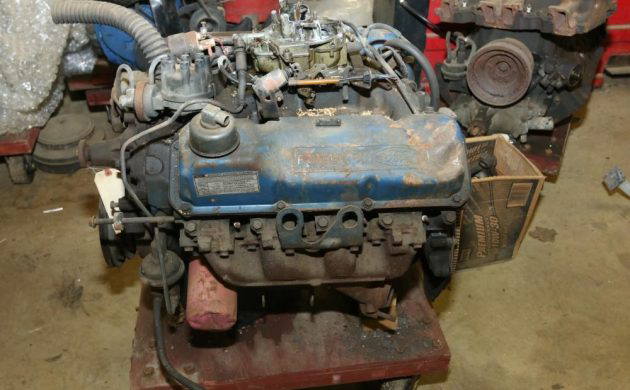 The parts list is rather extensive, too, and includes items like a Jeep 258 cubic inch inline-six block, a 1956 Packard 374 V-8 engine, a Craftsman 34″ radial drill press, engine hoists, Bay Lift air jack, a 1940 Ford Deluxe grill, a Coats 40-40A tire mounting machine, and all sorts of other things. All-in-all, this is quite a treasure-trove of automotive goodies just waiting to be picked.