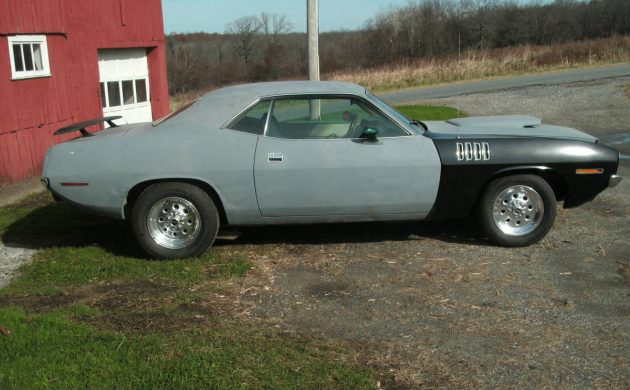 The owner of this 1971 Plymouth Barracuda Gran Coupe has commenced a fairly extensive refurbishment but has now decided to part with the car. It will need some work to finish it off, but if it is a car that appeals to you, then you might need to head on over to Hudson Valley, New York, to check it out. You will find the Barracuda listed for sale here on Craigslist, where it is being offered for sale with a clean title.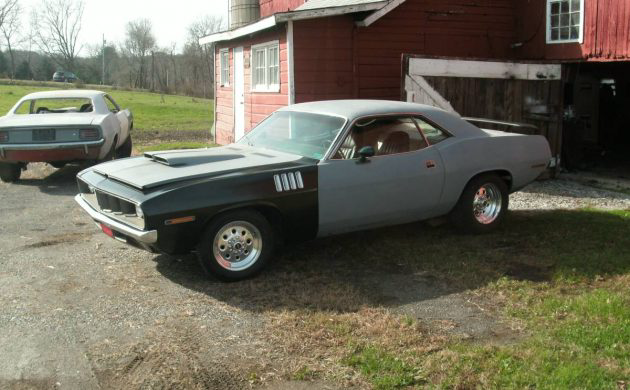 The Barracuda looks as if it is rust-free, and there is a fairly long list of new sheet-metal and trim items that are either already installed on the car, or are included in the sale. Some of these items include new panels, new moldings, and a new grille. The photos of the floors look really promising, so the base certainly seems to be there to create something pretty special.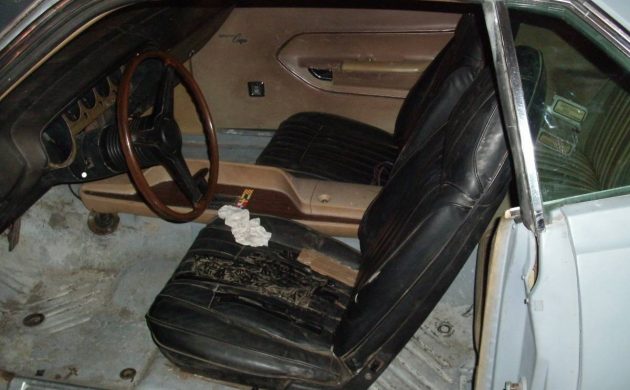 The interior will need some work, but once again, the foundations are there for a great car, and all of the original and important components are present. The car came originally equipped with a floor change for the automatic transmission, both a floor and a roof console, power windows, and a beige interior. It's a bit hard to ascertain the condition of the door trims, but while the headliner and a few minor trim items will need replacing and the front seats will need new covers, the rest of the interior trim looks like it's pretty good.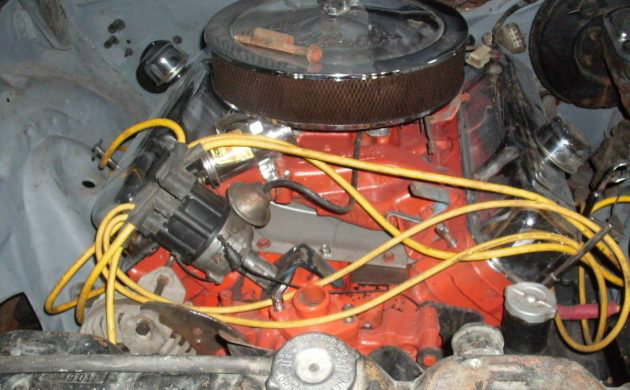 For me as a purist, this is where things fall down a bit. The car originally came equipped with a 383ci V8 and TorqueFlite transmission. The owner places great store in the fact that the entire combination of engine, transmission, and trim makes this car 1 of 79 that was specified this way. The original 383 and transmission are long gone, and a 440ci engine and automatic transmission from a '69 Road Runner have taken their place. To me, this destroys the rarity claim. Having said that, apparently, the 440 has had some work done on it and should be pushing out some decent horsepower to the Posi rear end. The car is also fitted with power steering and power brakes.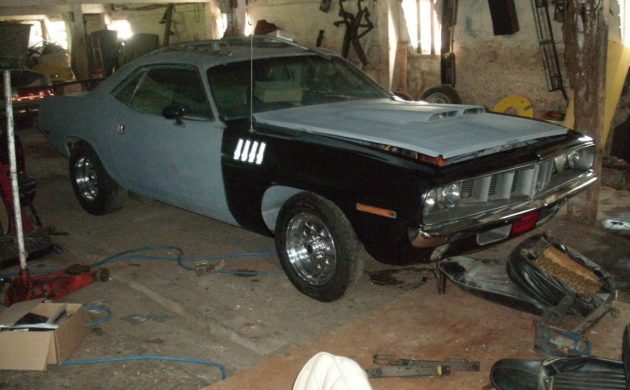 Determining a true value for this Barracuda is a tough call, as while it is an incredibly desirable car, the lack of the numbers-matching engine and transmission negatively impact upon any claims of rarity. Regardless of that fact, when it is completed, it is still going to be a very nice and potent piece of equipment. The owner is very firm on the fact that cash talks, and that he is not interested in any form of trade. He has set the sale price at $32,000, and that includes all of the parts and additional sheet-metal. Is this a project that you'd like to take on, and is it a car that you would really enjoy once the project is completed?