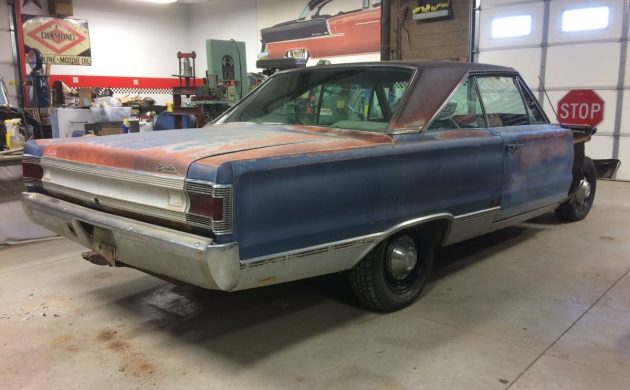 Sometimes you will look at a potential project car and wonder how it found its way into a junkyard. This 1967 Plymouth was rescued by the owner from a private junkyard, and the owner has decided to move it on to someone who is willing to restore it. You will find it listed for sale here on Craigslist. Located in Cody, Wyoming, it is offered for sale with a clear title. The seller has set a price of $5,900 for this beauty, but there may be some room for limited negotiation on that. A huge thanks must go out to Barn Finder Snotty for spotting this great project car.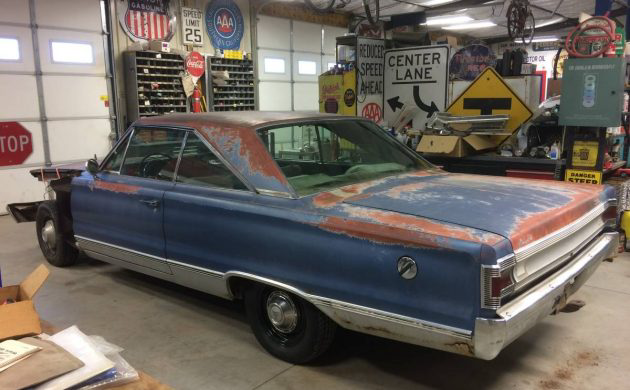 With this Plymouth, it is very much a case of what you see is what you get. Anything that appears to be missing will be missing, as there are no parts to go with the car as it stands. Ignoring the missing fenders and any other parts, this Satellite appears to be quite solid on the surface. There is rust in both lower quarter panels, but the rust on the driver's side quarter appears to be the worst of it. The doors appear to be clean, as do the window frames. There is a fair coating of surface corrosion, but that will be pretty straight-forward to address.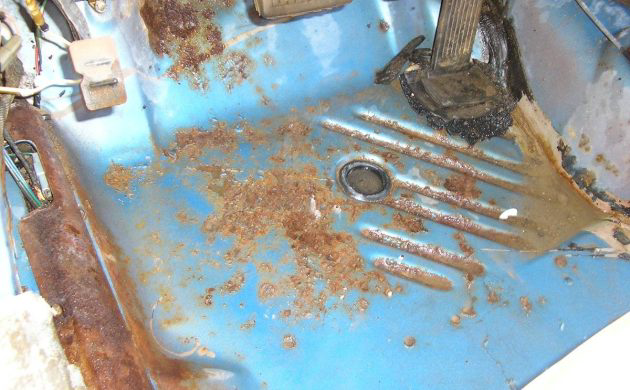 When it comes to the subject of rust in the floors or frame, this looks to be about as bad as it gets. The car has no carpet, so it's pretty easy to get a look at all of the floors, and they look absolutely solid. The trunk floor also appears to be in the same state, and from what we can see of the underside of the car, that looks good as well.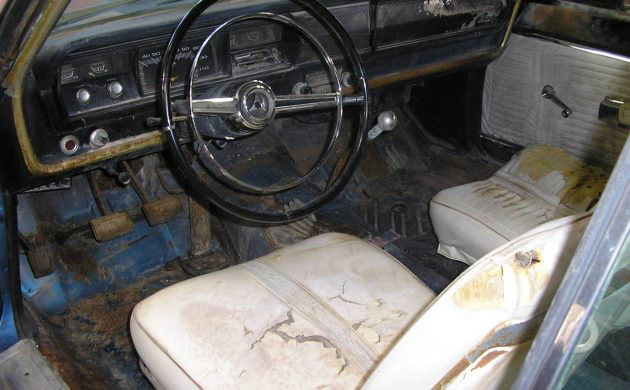 Apart from the lack of carpet, the interior looks to be complete. The seats will all require new covers and the dash pad is warped, but the remaining trim looks to actually be pretty good. There is some wrinkling of the material on the door trims, but this may be able to be stretched back into shape. All I can think is that when this Plymouth was new, the color combination between the blue and silver paint combined with the white interior must have made for a nice looking car.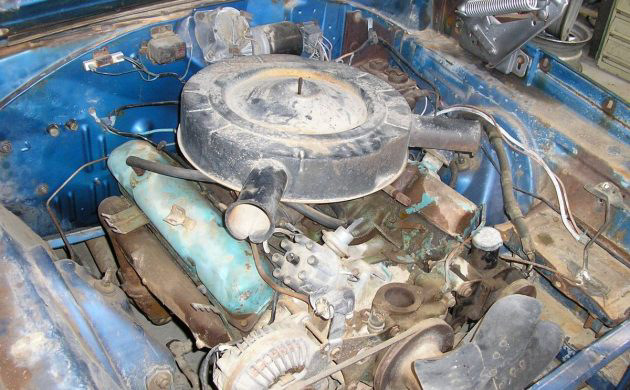 As if we haven't had enough good news, the drivetrain certainly looks positive as well. The engine doesn't run, but it does turn freely. What you get for your money, in this case, is a full, matching numbers drivetrain. The engine is a 383 4bbl which was good for 325hp when new. It is backed by a 4-speed manual transmission and an 8¾" sure-grip rear axle. Not a bad little combination, and one to make this Satellite even more attractive as a project car.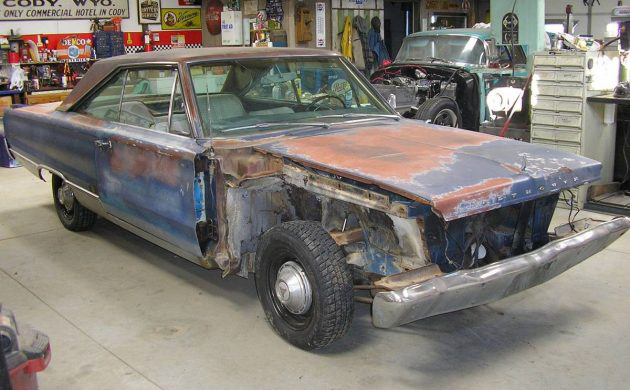 There are times when I look at cars that have been rescued from junkyards and wonder how they finished up there. Perhaps the owner has no idea of the potential that a particular car holds, and this ignorance leads to cars like this winding up first in a junkyard until they are either rescued, or they find their way to a crusher. Thankfully this Plymouth never got that far, and when the new owner completes the restoration on this particular car, they are going to own a really nice piece of equipment.