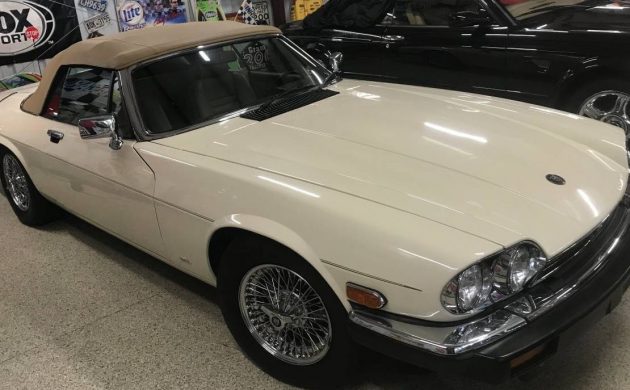 Besides being a Jaguar XJS convertible modified by longtime coachbuilder Hess & Eisenhardt, this particular XJS is notable for its exceedingly low mileage, clocking in at a mere 4,936. Before Jaguar made the XJS droptop a regular feature of their vehicle lineup, they turned to the aftermarket to ensure they had a folding roof model in the rotation. Whether that makes this example more desirable is a subjective discussion, but the seller believes this may be the lowest mileage XJS in existence – is that purely an opinion, or is the claim possibly true? Hard to say, but it is in mint condition. Find the Jaguar here on craigslist with an asking price of $27,500.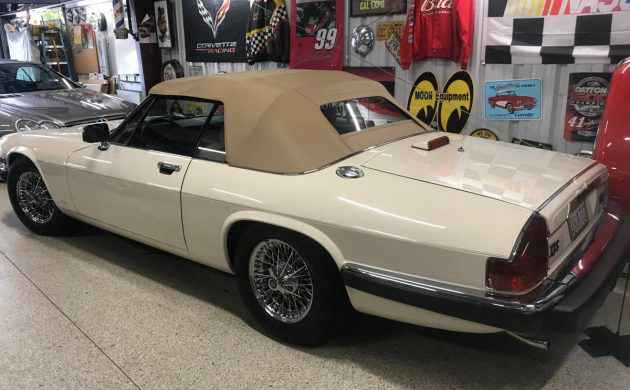 Thanks to Barn Finds reader Pat L. for the find. Credit must be given to Hess & Eisenhardt, as they did a bang-up job of making any number of convertible conversions look like it was performed on the factory assembly line. They've taken some incredibly mundane models and made them look the business courtesy of a cleverly modified drop-top. Looking at this XJS, you'd never suspect it was performed by anyone other than a factory-trained technician. The wire wheels are a take-it-or-leave-it affair, but they are totally mint in this application. I'll be honest – I'm distracted by the seller's garage. It looks pretty sweet in pictures.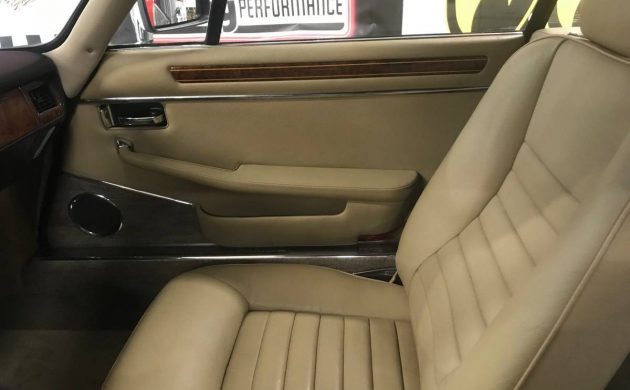 As you'd expect with a low mileage specimen, the interior is absolutely a time capsule. Leather seating surfaces, wood trim, door panels, dash – all of it is impeccable. This is a big deal in an XJS, as the acres of opulence that came standard in these V12 coupes and convertibles can look pretty downtrodden if not kept up with. The leather really does look as soft as it likely did when it left the factory, so kudos to the seller for ensuring his restraint with regards to limited outings in his V12 convertible has paid off in terms of the Jaguar presenting as-new 32 years later.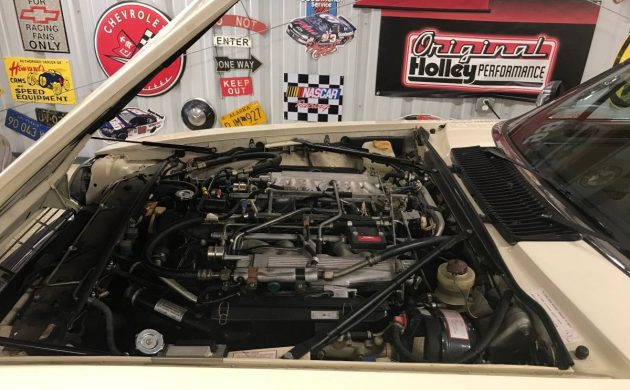 The 5.3 litre V12 is paired to a three-speed automatic transmission, and the seller notes that the Jaguar has been kept in climate-controlled storage since new, "…like all of my cars." These were maintenance-hungry cars within a few years of leaving the dealer showroom, so buying a tired example is often more trouble than it's worth. This XJS convertible makes sense if you're looking for possibly the lowest mileage example left in existence, and one that you can drive without too much fear of electrical gremlins or issues stemming from deferred maintenance interfering with the bliss of top-down cruising. As the saying goes, find a better one.