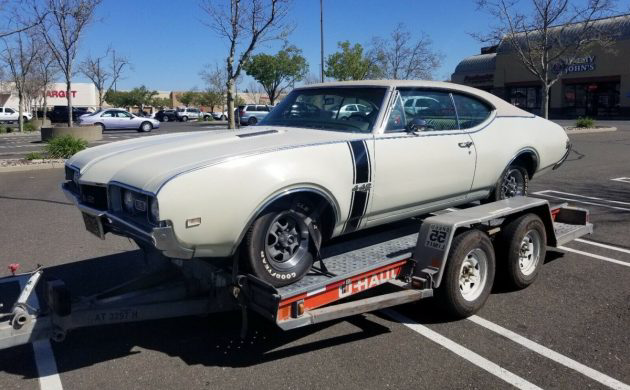 The Olds 442 (also 4-4-2) was that GM division's player in the mid-size muscle car arena. It launched off the F-85 and Cutlass models in 1964 and would stick around in some form through 1987. The second generation from 1968-72 would be its most successful in sales and '68 would be the record-holder. This 442 from that banner year is being offered by the original owner, runs well and looks great, although it's not without rust. Located is Biggs, California, the car is available here on eBay where the bidding currently stands at $20,000.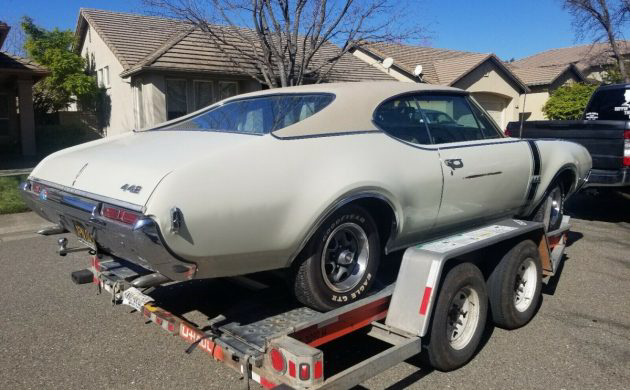 Although an option at first, the 442 would evolve into its own series in 1968 and spawn variants like the Hurst/Olds. Its name, 4-4-2, was derived from the original car's 4-barrel carburetor, 4-speed manual transmission, and dual exhaust set-up. It was first displayed with hyphens but shortened to just 442 by 1968. After a limited run of under 3,000 units in late 1964 (the same year the Pontiac GTO debuted), the car reached its production heyday in 1968 at just shy of 40,000 automobiles.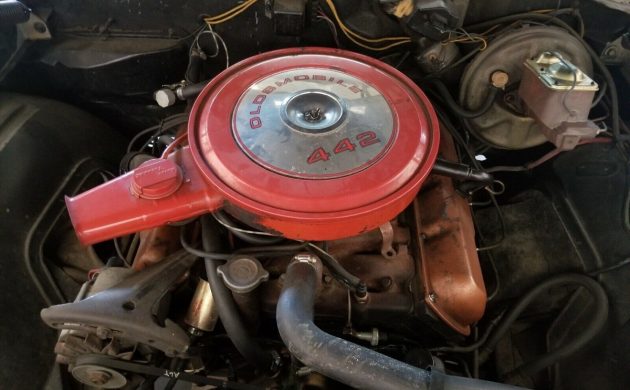 The standard motor in the 1968 442 was the 400 cubic inch, 325 hp Rocket V8 and that's what we believe is in the seller's car, which he says is its original. It does not come with either the W-30 or W-31 options which would have involved either ram air induction or a manual transmission. This 442 uses a floor-shifted automatic transmission and – at a listed 59,000 miles – seems to be a solid running car (although most of the photos show it on a trailer). Speaking of trailers, there's a hitch on the back which suggests it may have moved a boat or two in its day.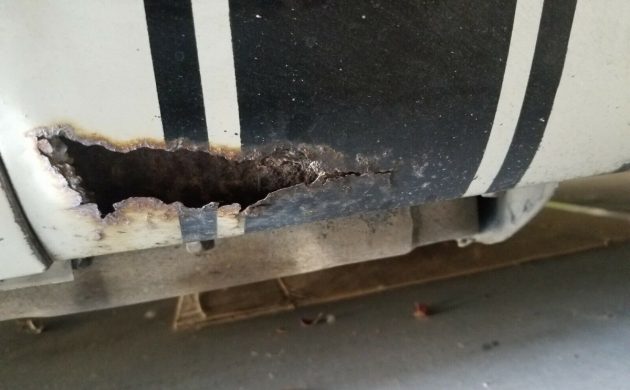 This Oldsmobile looks to be finished in its original Ivory (beige) paint with a matching vinyl top and interior. It looks a bit faded and there are some issues with the body. There is a big rust hole in the bottom of one of the front fenders and a black rub mark on the passenger door. Perhaps a patch and some rubbing compound would keep the entire car from having to be repainted. Looking inside the trunk, all looks well and could it be that the car's original red-line tire is still there as the spare?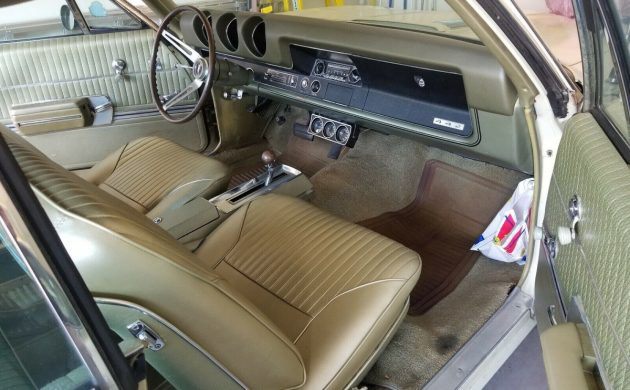 Because the same family has owned this rocket ship for 53 years, it carries of set of California Black Plates due to its left coast heritage. We're told the car has always been garaged and maintained, and its presentation tends to support that. The interior looks especially nice with no issues, not even a drooping headliner. In fact, the seller even describes it as a daily driver. Original paperwork has survived, or at least the manuals that it came with. We're told the sale is prompted by a need for cash, yet the seller's also open to trades, just no motorcycles or boats and nothing newer than 1972.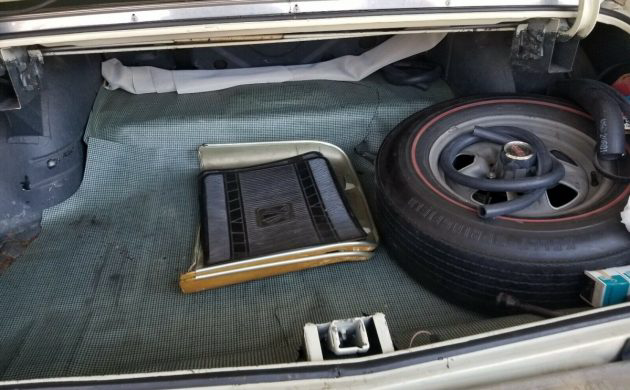 Overall, this car is in at least Good condition, which Hagerty pegs at being worth around $25,000. Excellent would fetch another $10,000. So, without a reserve or last-minute crazy bidding (and no hidden rust), someone might get themselves a decent old muscle car that doesn't appear at every turn like a Chevelle SS 396 or Pontiac GTO.