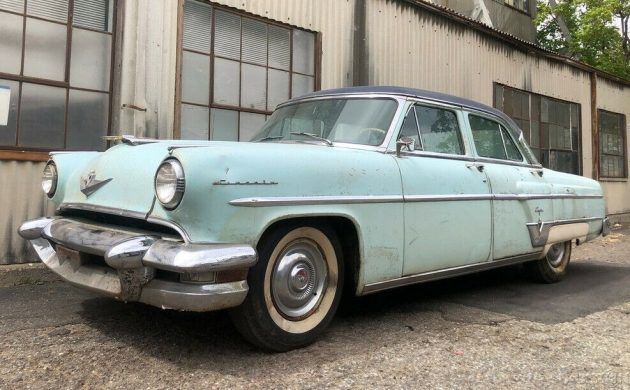 All things Italian were hot in the 1950s and 1960s and Lincoln named their new stand-alone model, the Capri, after an exotic island in the Gulf of Naples, just off the tip of Sorrento. This 1954 Lincoln Capri sedan is a California barn find and the seller has it listed here on eBay in Oakland, California. The current bid price is just over $3,000 and there is no reserve.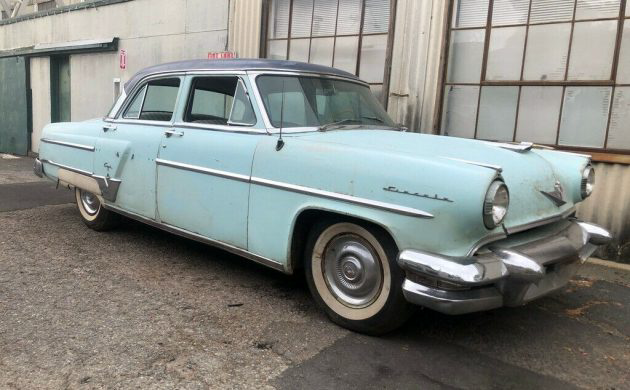 Sedans usually take a hit in the comments for having too many doors, but on a car like an early-1950s Lincoln, four doors or not, this would have been one of the cars to be seen in back then. Or, now. The "dagmars" are wicked huge on the front bumper and once we take a peek inside, we'll also see that this was the era when people were tough as nails, at least until they died from being jabbed by a projectile, either on the front bumper or by some lever or knob sticking out of the dash. I'm not sure why the rear fender skirts are white, but it's nice that they're included with the sale.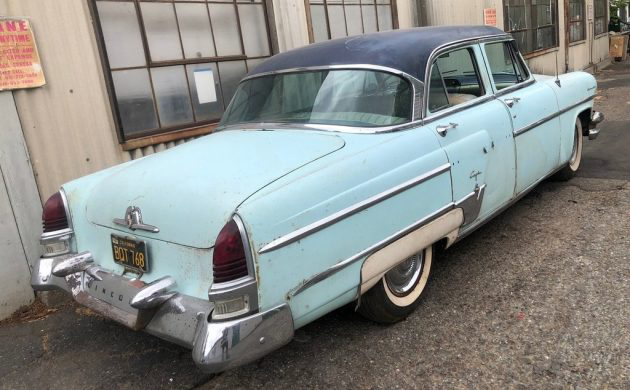 Even the rear bumper has projectiles on it! This is a first-generation Lincoln Capri and the Capri name was formerly used as a top-trim level for the Lincoln Cosmopolitan. The first-gen cars were made for only four years, 1952 to 1955. This is a California barn find, according to the seller who said that it was parked when LBJ was in office back in 1964. The story gets even more interesting. They go on to say that the original owner bought the car new in Oakland, CA, and apparently, the current owner was brought home from the hospital in this car in 1959! As a five-year-old kid, they fell out of the back of the car on a corner in Oakland and it freaked out the father who subsequently parked the car and it hasn't been driven since then – 54 years in storage. Wow, now that's a cool story!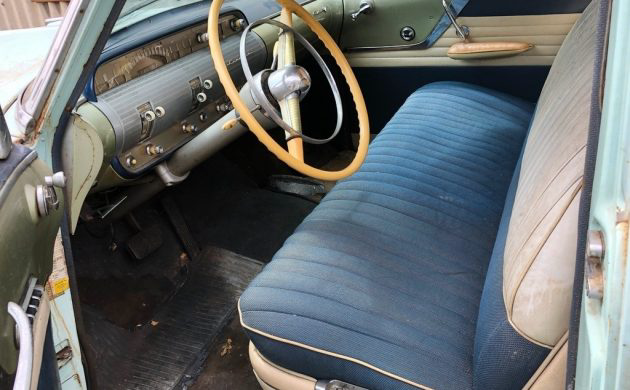 To say that it's about as original as it gets is the understatement of the decade. The interior looks great and would look fantastic after a thorough deep-cleaning and detailing. I'm not sure if the power windows work but I always like seeing them on luxury cars from any era. The dash isn't quite as projectile-happy as I made it out to be, and it isn't as dangerous as some others of the era, but you'll want to have seat belts installed asap if you plan on driving this gorgeous car. The back seat is the place to be in a Lincoln – unless you're a five-year-old kid not wearing a seatbelt.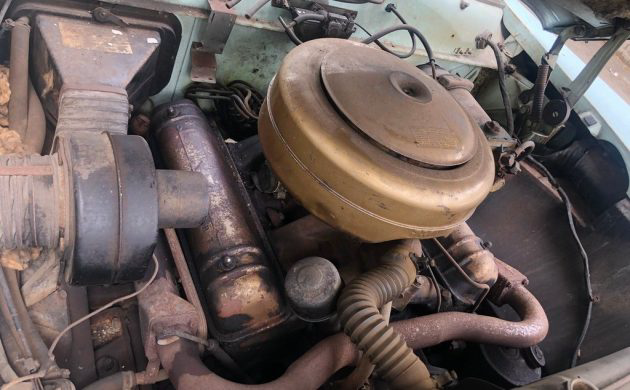 The engine hasn't been started since LBJ was browbeating his opponents back in 1964. It's Lincoln's 317.5 cubic-inch V8 with 205 hp. It shouldn't take much to get it running again, and after a couple of weekends of detailing this car inside and out, it would sure make a fantastic survivor car with a great back story. Hagerty is at $10,185 for a #4 fair condition car with power steering. Are there any 1950s Lincoln sedan fans out there?