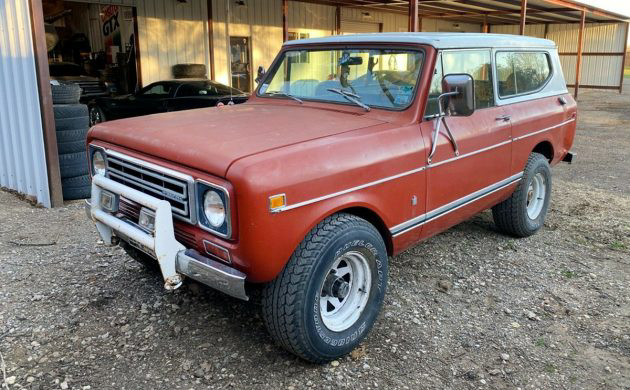 It's hard to believe that the last Scout was made over forty years ago now, what a shame. Why is that? Just when companies seem to be getting everything dialed in they stop making certain vehicles. This 1977 International Scout II looks like a good one with just enough work to do to keep it interesting. It's listed here on eBay in Mansfield, Texas and there is a single bid of $16,500 and no reserve!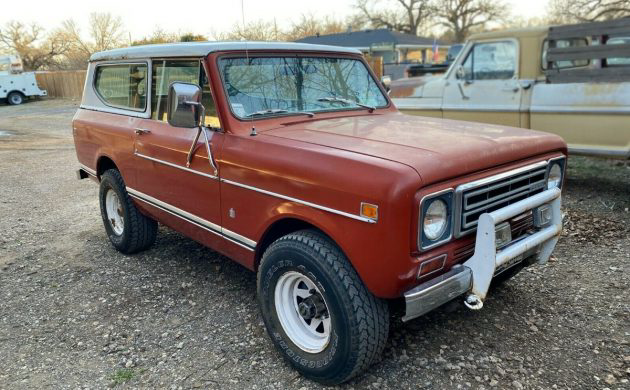 What a great-looking Scout, or Scout II, I should say. The Scout II was made from the spring of 1971 all the way to the end of the line in 1980. If I would have been thinking, I would have been born into a rich family so I could have asked for a 1980 Scout as a graduation present. What was I thinking?!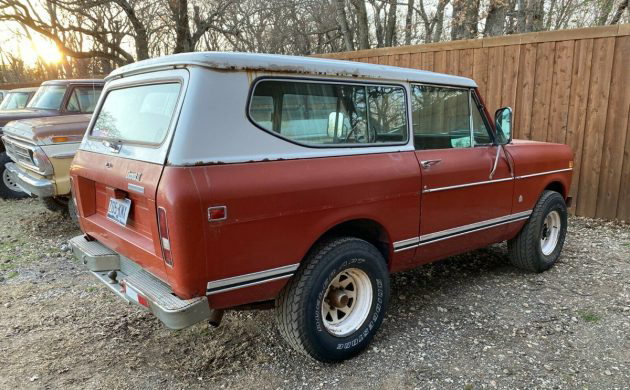 There is one significant dent in the driver's side quarter panel and one on the driver's side corner of the roof, and a few little dings here and there. Otherwise, the body on this 4×4 looks good. The only real visible rust appears to be related to the top and hopefully that can be fixed without too much trouble. The underside looks solid and look at those rocker panels! Kudos to the seller for providing quite a few good photos inside and out.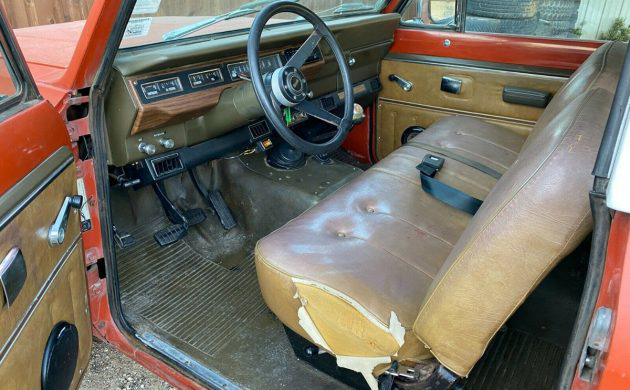 There's enough interior work to do that the next owner will have a good excuse to escape to the garage often enough to stay sane. That didn't sound right, but you know what I mean. This Scout II has a 3-speed manual transmission, according to the seller, with a floor shifter. Other than needing some work on the front seat vinyl, things look pretty tidy, dare I say, even semi-luxurious for a Scout with the woodgrain and padded dash and factory air-conditioning – although it isn't currently working.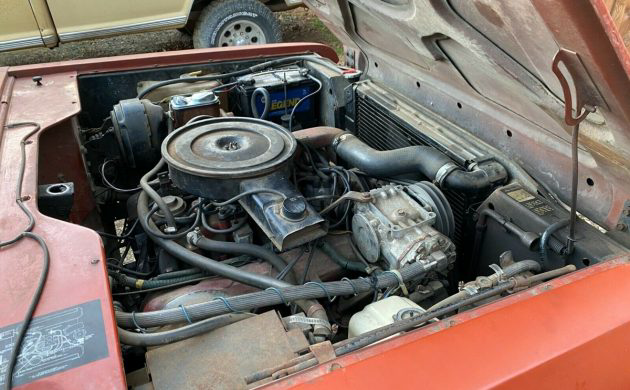 The engine is International's 345 cubic-inch V8 with around 160 horsepower. This Scout II starts, runs, shifts, and drives well, and with a little cosmetic work, the next owner should have a winner. The seller has replaced the gas tank, rebuilt the carb, and went through the brakes. Have any of you owned a Scout II?