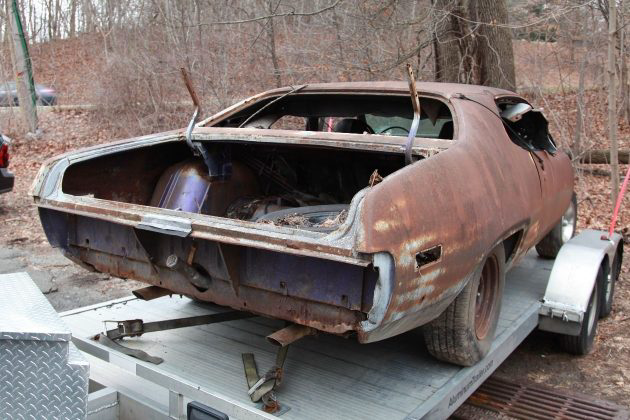 Mention "Plymouth GTX" to most motor-heads and they will picture the 1968-70 version, but Plymouth sold the GTX high-performance variant of its popular Satellite one year earlier and later as well. This 1971 Plymouth GTX, offered on eBay out of New Jersey, represents the last year of the GTX as a standalone package, and will be a stunner if fully restored.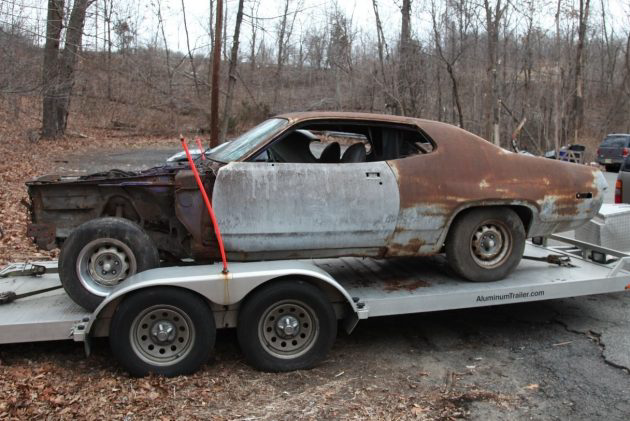 The seller (and body tag decoded at MyMopar.com) indicate this sorry-looking hulk left the factory wearing the now-iconic FC7 In Violet paint (know as Plum Crazy on its Dodge siblings). A "V21" performance hood, black stripes, and a white vinyl top lent extra style.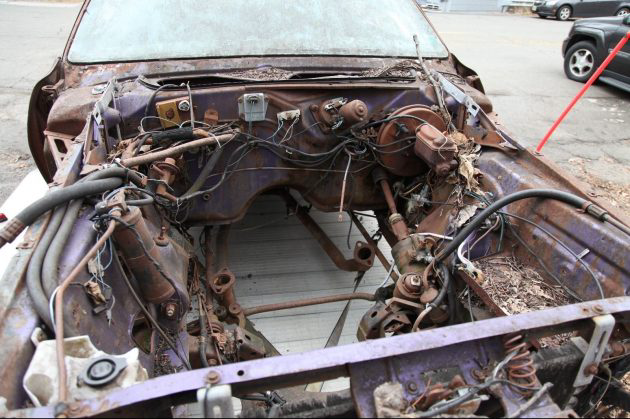 This gaping hole held the 375 HP 440 V8, the stout yet least potent engine available in the GTX which offered the even more wicked 6-barrel 440 and 426 cid street Hemi options.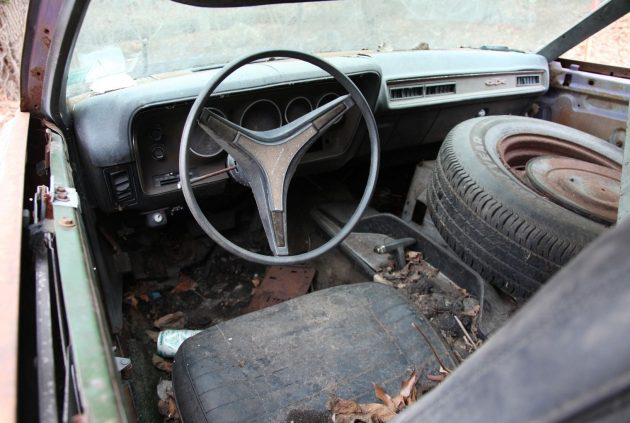 Picture after picture promises to stun the new buyer's wallet before this car flexes any muscle on the street. Still with this car's options, including A/C and console interior, it would bring top dollar for a '71 GTX.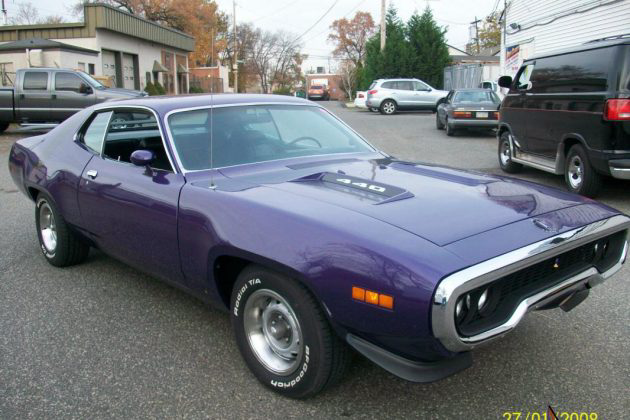 Thanks to cars-from-uk.com for this picture of a '71 In Violet GTX with V21 hood. Picture this with black stripes and white vinyl top and you'll see what this feature car could become. Ten years ago this body style of the GTX got little respect, but that is changing. With two days left, bidding has reached $2,025. If the best time to restore this two-owner pre-smog muscle-car was about 15 year ago, is the second-best time today?