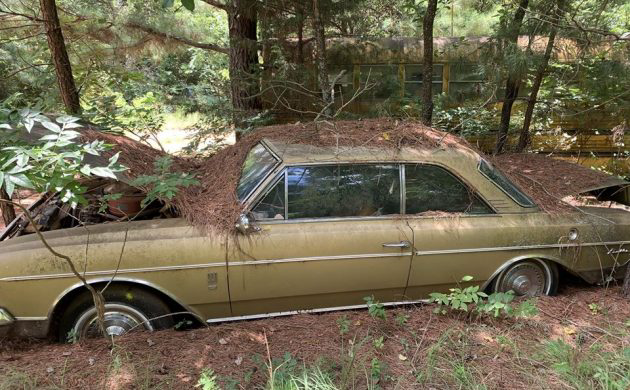 In 1963, American Motors rolled out all-new Rambler Classics and Ambassadors. The cars were such an improvement over their predecessors and competitors that the whole line of Ramblers was named Car of the Year for 1963 by Motor Trend. The Ambassador was the best that AMC had to offer, sharing its body with the Classic but providing far more amenities. From the second year of that design is this 1964 Ambassador 990-H which has been left out in the woods for Mother Earth to reclaim. You can find it in Norman, Oklahoma and available here on Facebook Marketplace for $2,400.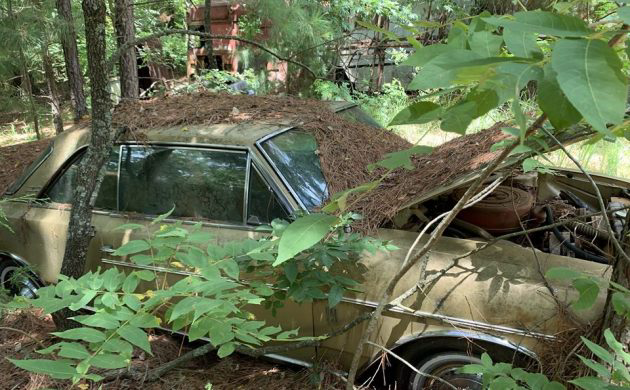 AMC assembled 18,519 Ambassadors for 1964 and one of the most desirable was the Ambassador 990-H. It was a 2-door hardtop that came with top Ambassador trim and bucket seats with an automatic transmission. What really separated the 990-H from the other Ambassadors was that it came with an upgraded version of the 327 V-8 engine which gave the driver 270 horsepower, 20 more than otherwise.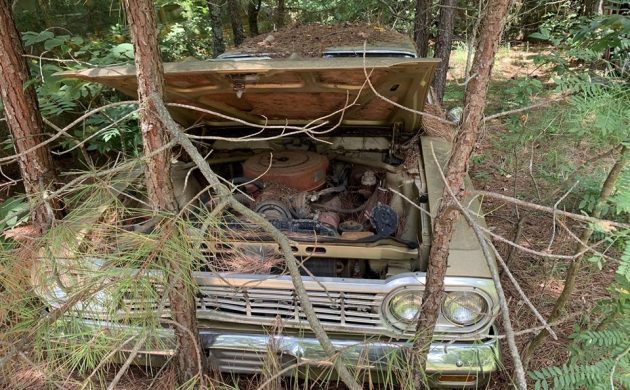 We're not given many details on this Ambassadors other than it's fully equipped and being sold on behalf of the seller's father. We don't know how long as its been sitting outdoors, but it looks to be a while given the amount of pine straw that has been accumulating. Overall, the sheet metal looks good, but one has to wonder what things look like underneath. I've always been a fan of the '63-64 Ramblers and it would be great to see this one saved and on the road again – if practical.