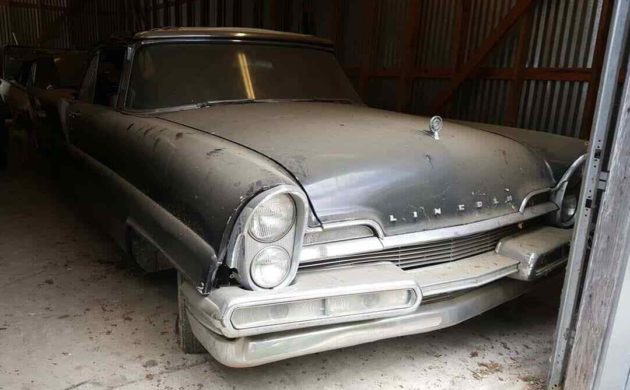 Update 4/30/20 – The seller of this Lincoln has dropped their asking price by $6,500! Will that be enough to find a buyer though? Find it here on eBay where it's listed for $11,500 or best offer. Thanks go to Ikey H. for the tip!
From 1/23/20 – It's always refreshing when an ad for a "found" car actually has a photograph of the car in "as-found" condition. The seller says this 1957 Lincoln Premier convertible has been stored in a Texas barn/shed for at least 20 years. It can be found for sale here on eBay with a buy-it-now price of $18,000. Located in San Antonio, Texas, there isn't a ton of information in the ad, but we can piece together the overall condition thanks to the photos. Take a look and thanks to Ikey H. for the tip on this cool find.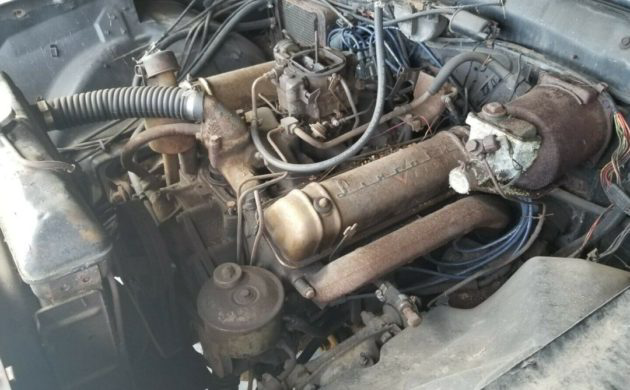 The drivetrain consists of the original 368 cubic inch V8 with an automatic transmission. The engine isn't running, but the seller says it cranks over no problem. Obviously the gas tank and fuel pump need to be addressed since it has sat for so long. If you think a 368 isn't going to motivate this heavy car very well, check out this one that made 463 horsepower! Obviously a crate engine swap would probably be less expensive, but you could still build decent power with this old y-block.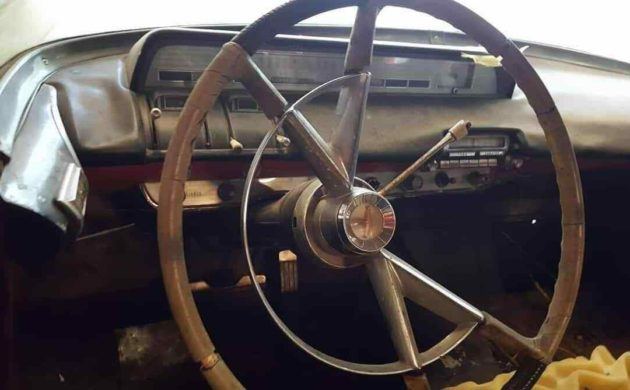 There are a few pictures of the interior. It is a little hard to piece together the overall picture, but this car will likely need a full restoration. The upholstery on the rear seat looks pretty good, but the front is heavily damaged. The seller says the "body is in excellent shape with a few rust bubble in some areas of the paint." The convertible top will need to be re-done as well. The nice thing is the trim is mostly accounted for and anything that isn't mounted on the car is in the trunk. The car features power windows, seats, and top, which is great. Overall, this would probably be a nice car when done, but it will take quite a bit of work. What do you think?