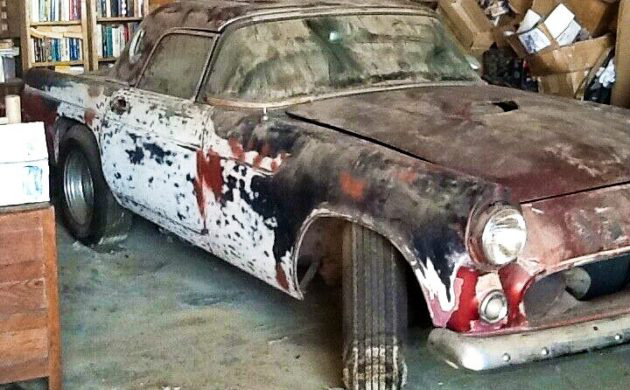 While the market has been flat for a while for the 1955-57 Thunderbirds, some serious bargains have started to show up of late. Consider this 1955 model that was in barn storage from 1978 until recently, when the seller has resurrected it into a "yard driver." Thanks to frequent finder Ikey H., we can look this car over and consider adding it to the fleet! It's located in Bloomfield, New Mexico, and is listed for sale here on eBay, where the bidding has reached $7,000.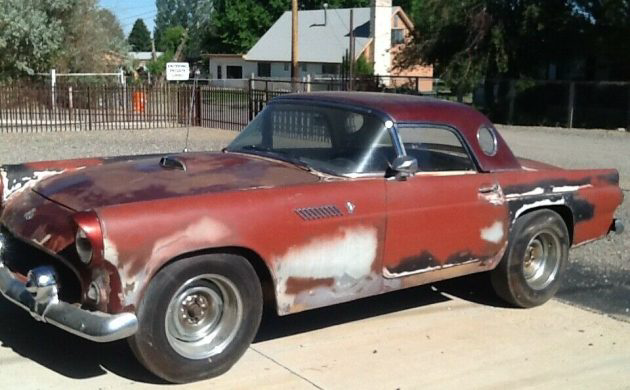 I find myself wondering about what looks like body filler in the rocker panel on this side. The seller states that there is only thin surface rust visible where the car was sanded but makes no mention of filler. I'd want to see a close-up picture of the sill on this side before bidding. However, the car certainly looks straight, and I suspect that is the original Raven Black paint showing through in places. I'm not sure I would keep the rims, but if you are looking for a period appearance you might want to leave them alone. The rear wheel skirts are missing.
.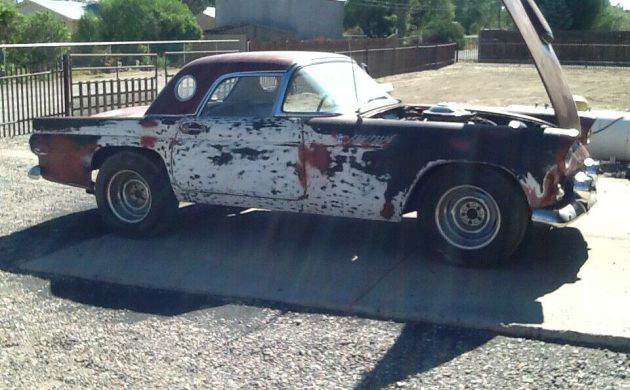 The seller states that they have replaced the battery, water and fuel pumps, spark plugs, and changed the oil and that the car now starts and yard drives. The brakes work when pumped, so there's still work to be done, and I would replace those ancient bias-ply tires at my earliest opportunity! Knowing that the car is a runner increases my enthusiasm for any project; how many of you have a car in similar condition and start the engine every once in a while just to make yourself feel good? Unfortunately, that action has taken place many times in my household!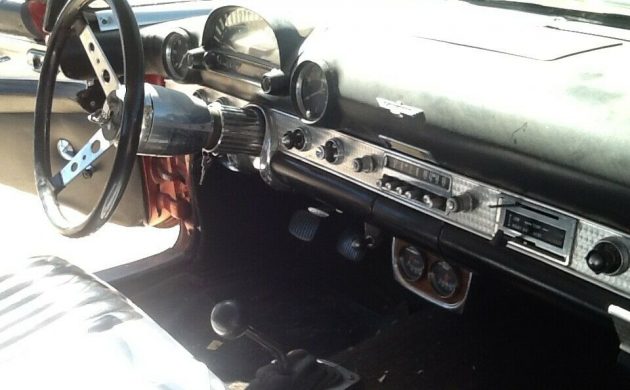 The interior actually doesn't look too bad, although it's nowhere near perfect. The three-speed transmission is attached to the standard 292 cubic-inch V-8. The Thunderbird does have a telescopic steering column and power seats, but we don't know if either feature is functional.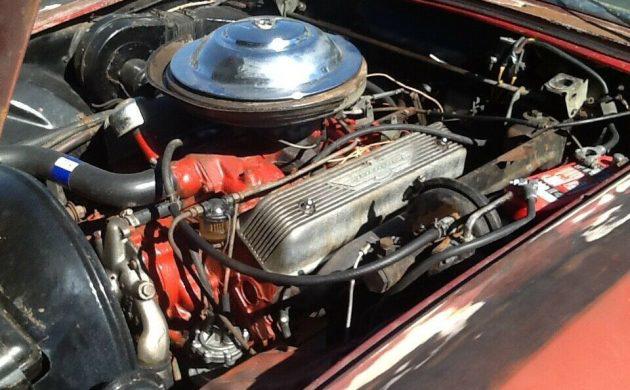 Things don't look too bad under here, either. If you were to purchase this 'Bird, would you leave the half-restored look or finish the job? Let us know in the comments!