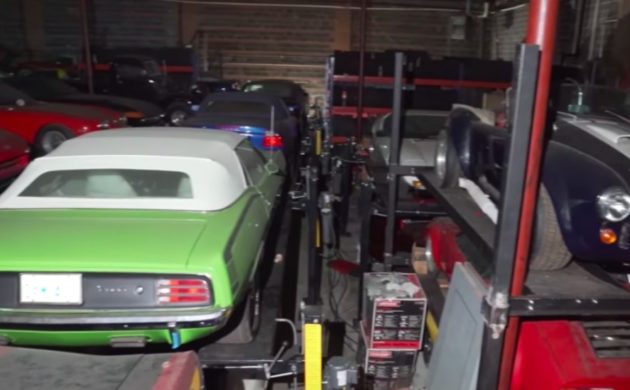 One of my favorite YouTube channels is AMMO NYC, which regularly features the cosmetic revival of long-neglected cars and trucks. Of course, it helps that the channel owner has developed a pretty comprehensive lineup of detailing products to feature in these rejuvenations (one of those, Why didn't I think of that moments), but they must be effective considering the massive collection he's been asked to prepare for sale. It's 300 cars hidden across three warehouses full of American and European classics, along with race cars, hot rods, and more. Check out the full video here on Ammo NYC's YouTube channel.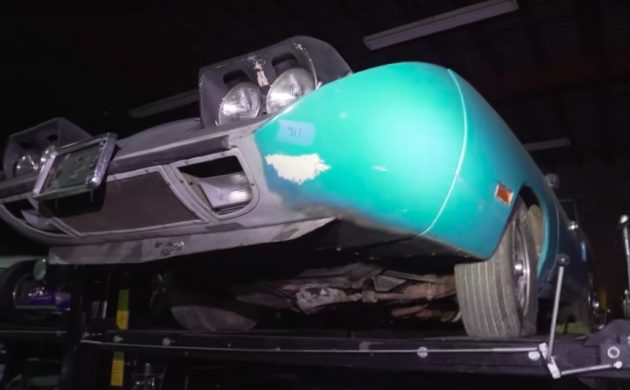 Obviously, details about the collection owner and location are not disclosed, other than to mention that the individual began buying cars in his teens. Basically, if you had the ability to buy classic race and hobby cars as a teenager and never have to sell them, this is what you end up with. If you watch the video, you'll see cars like this Superbird are far from the most interesting cars in the collection. The top photo shows the range of classics, from a 'Cuda convertible to what looks like a genuine AC Cobra, with what I think is a Lamborghini Jalpa and 400GT, as well as an Acura NSX. What else do you see?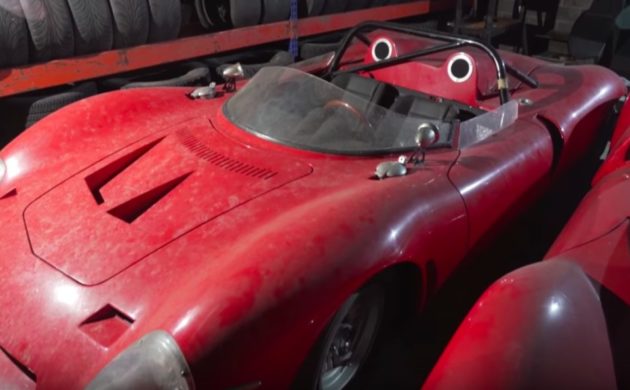 The star of the video is this Bizzarrini P538, which was one of the vehicles the owner asked AMMO NYC to detail in prep for sale. It's been in storage for 32 years, which helps explain why this Chevy-powered exotic wasn't destroyed during a competitive driving event, or just general hooning as it became a second-hand sports car in the 70s. It's parked next to a Ferrari-powered Noble, which basically captures perfectly just how off the charts this collection is. Definitely check out the video to see the transformation of the Bizzarrini, which still looks stunning underneath the layers of dust and grime.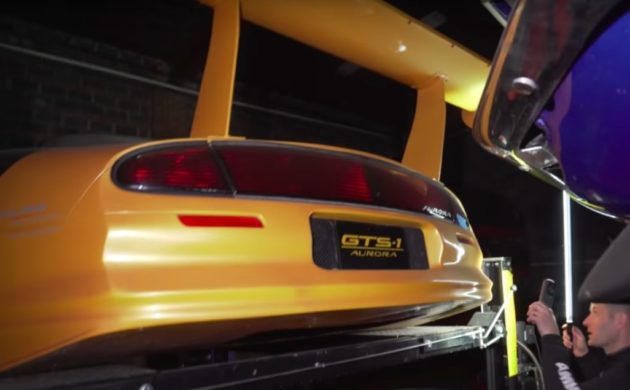 Now, this 1-of-4 Oldsmobile Aurora GTS-1 may give us some clues as to the origins of this collection. GM produced four factory-backed cars, and in addition to just looking flat-out incredible, they enjoyed impressive levels of success in major racing events. What's curious is there's one for sale right now for $295,000 here on the Savanah Race Engineering website – which features a gallery of presumably company-owned cars, with a Bizzarrini P538 among them. Is a major engine-building company the owner? Time will tell. Regardless, this is an amazing find, and it will be fun to watch the other cars come to light.