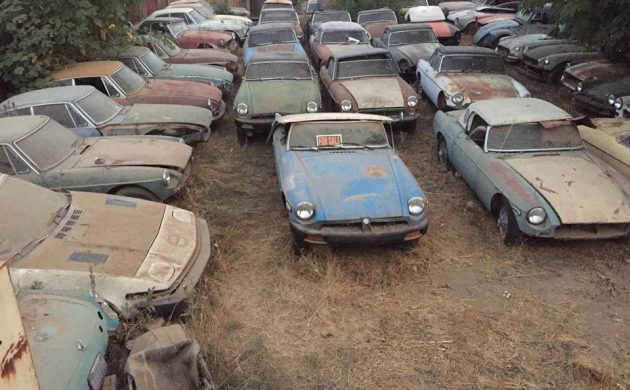 Every now and then you run up on a cache of cars and wonder how they came to be. Such is the case with this gathering of upwards of 50 cars (that I can count) which are largely British in origin, but not entirely. The seller lists a 1971 MGB for sale here on Facebook Marketplace for $1,900, then includes photos of the rest of the cars in the "collection." Some of the autos are even shown individually rather than in the group. So that leaves us to wonder if it's just this one car that's for sale or is anything in the pile available for purchase? If you can get directions to the parcel in Lake Elsinore, California (southeast of Los Angeles), maybe you can get a tour.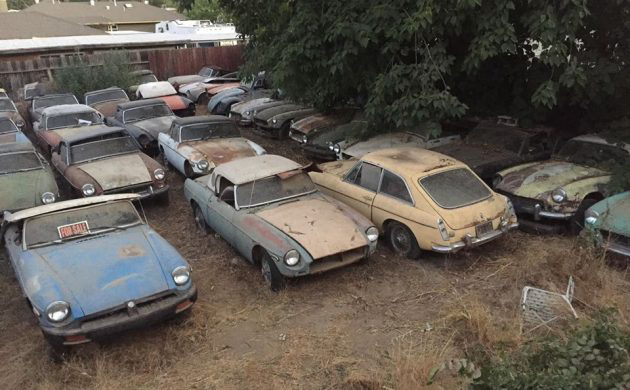 We gather whoever put this group of cars together no doubt has an affinity for British imports. About 30 of them came from Merry Old England, or 70% of the headcount. Best as I can tell, the following cars from as far back as the 1960s are included:
MGB – 13
MG Midget – 13
Triumph/TR7 – 3
Volvo – 2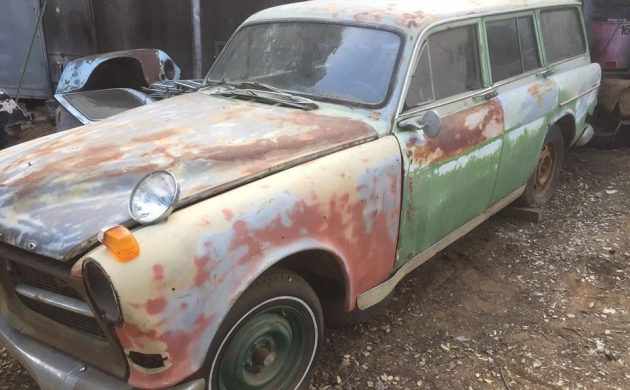 Add to this one each of these cars: VW Beetle, Nash Metropolitan, Datsun/Nissan, Fiat and maybe a Jensen Interceptor! And somehow a domestic truck got into the mix, i.e. a Chevy pickup. I can't identify nine of the cars, but the end result is a minimum of 46 vehicles!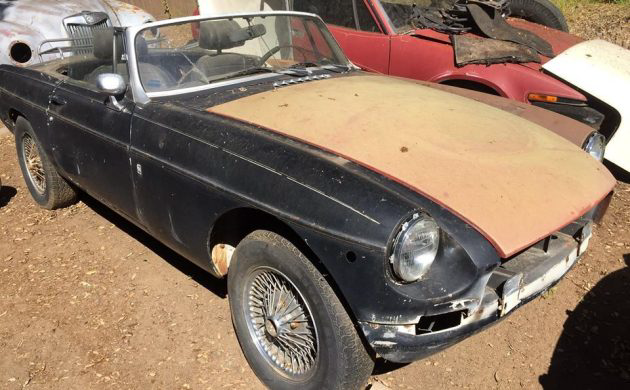 Because the cars are largely parked one next to the other, we can't tell the condition of most of them individually. But some of them look to have survived the elements relatively well, although we don't know the seniority ranking of what's out there. Convertibles, hardtops, sedans — they're all in one place!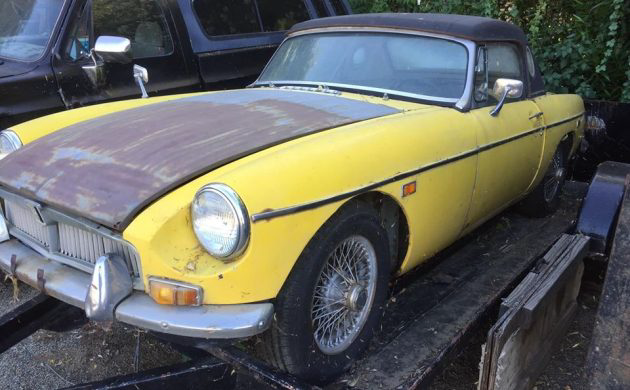 BTW, for the car in ad's headline, the 1971 MGB is yellow in color and has a black interior. A nod of the hat to Barn Finds reader Abraham for sending this tip our way!